25 Famous Celebrities With OnlyFans Accounts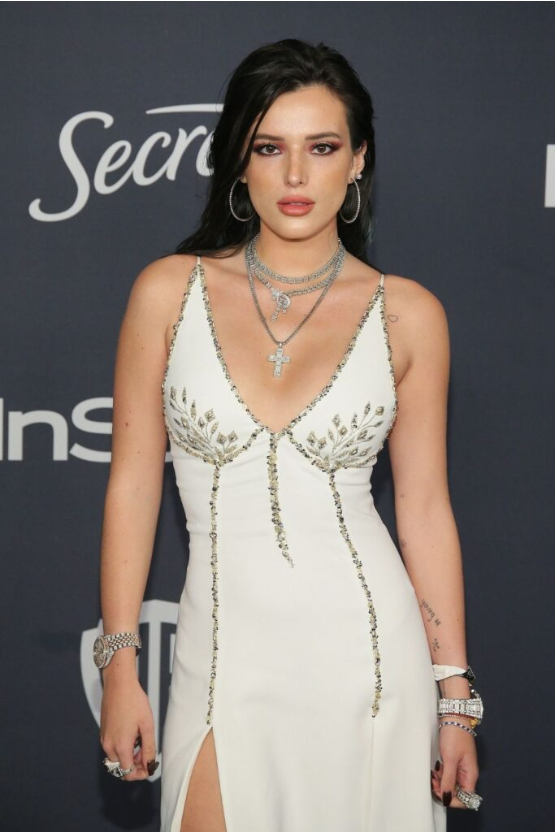 Celebrities with OnlyFans accounts are adding more to their fan base and earning a lot from the platform. Today we will take a closer look at the celebrities who have created the OnlyFans account.
An OnlyFans account is an innovative social media platform allowing people to forge genuine connections with their favorite stars and creators.
OnlyFans was Launched in 2016, enabling celebrities and public figures to build relationships by sharing privileged content that can only be accessed when a subscription fee has been paid. It's revolutionizing how fans respect their idols – all while ensuring those hardworking influencers are rewarded for their work.
It used to be difficult for new talent to find an outlet to share their abilities and make themselves known. But now, with the explosion of social media apps such as OnlyFans, aspiring entertainers can showcase what makes them unique without any difficulty.
As fans increasingly seek new ways of connecting with their favorite stars, many celebrities have found success on the popular platform OnlyFans. Budding influencers can now get unprecedented access to exclusive performances and content from leading figures in film, music, television, and more, all while earning a side income through this unique virtual venue. Let's explore who's using OnlyFans to keep up with modern trends and cash–in on fame.
From everyday influencers to A-list stars, it's no secret that celebrities embrace OnlyFans to connect with their fans. With countless high-profile figures joining the platform and offering exclusive content, now is an exciting time for anyone looking behind the curtain of celebrity life.
ALSO READ: Curvy Female Models Are The Most Beautiful Plus Size Models
Famous Celebrities With OnlyFans Accounts
Bella Thorne
Bella Thorne made history with her launch of the OnlyFans app. Her new venture earned nearly two million dollars in its first week, proving that she is a true trailblazer for celebrity OnlyFans success stories.
Despite not wanting to share nudes, her fan base continues to engage with the unique and creative visual content she posts.
Lottie Moss
Lottie Moss, the younger sister of supermodel Kate, has just announced she is joining OnlyFans to give her fans unprecedented access to her world. Fans can join Lotte's page for free and get exclusive benefits by signing up as a paid member at $200/month—a small price to pay for such an inside experience.
Cardi B
American Rapper, the trailblazer of top celebrity OnlyFans accounts, is taking a stand against X-rated content. In true trendsetting form, she confidently issued her warning to fans in an unforgettable way.
Access exclusive content for a fraction of the price. Subscribers to [her] can look forward to an unbeatable deal – just $4.99/month for entertainment and enjoyment.
Ansel Elgort
Ansel Elgort, the Hollywood heartthrob and star of hit films such as Baby Driver and The Fault in our Stars, recently joined OnlyFans – much to his fans' delight. Even more surprising was when he posted a photo of himself taking a shower for charity. A daring move that demonstrates Ansel's generous commitment to using his platform for good.
Kerry Katona
Kerry Katona, the 40-year-old singer from Atomic Kitten's fame, has taken an extraordinary leap into financial stability by joining OnlyFans. By subscribing with an affordable 18 pounds/$23 per month fee, fans can access exclusive content and witness her journey of overcoming adversity. Reports suggest she earns more than 10k pound/$13K every month – how inspiring is that? Follow Kerry's story at @kerrykatona7 today.
Bhad Bhabie
Cash Me Outside girl Danielle Bregoli recently joined the adult entertainment platform, OnlyFans. After joining at 18 years old, she quickly earned millions by providing sultry content for her subscribers – making a name as one of its top earners in no time.
Tyler Posey
Tyler, the popular show Teen Wolf star, made an impressive entrance to Instagram after receiving a groundswell of requests from his adoring fans. He made it official with a stunning photo, shirtless and strumming a guitar – creating quite the stir.
Sonja Morgan
Sonja Morgan of the Real Housewives of New York set her OnlyFans account ablaze when she offered a free one-week subscription. Her viewers were so captivated by the drama that they agreed to pay $4.99 per month – providing maximum entertainment value at a very low cost.
Shea Couleé
Get a glimpse into the glamorous world of Shea Couleé, winner of RuPaul's Drag Race All-Stars season 5. Please take advantage of this exclusive chance to look inside at her life with OnlyFans. Enjoy PG content and pay only $4.99/month – it's too good to pass up.
Dorinda Medley
Dorinda Medley, RHONY star extraordinaire and influencer on the rise, has created her TikTok page – giving fans an even closer look into this extraordinary life.
She is offering exclusive content about Lifestyle, Travel, and Cooking fun to help you explore the world and create delicious dishes for only $4.99 a month.
Tana Mongeau
Tana Mongeau, a renowned YouTube star and social media powerhouse, has recently ventured into the world of OnlyFans. Here she will give an exclusive insight into her life for those with paid membership access only.
Blac Chyna
Model Blac Chyna arrived on OnlyFans with an explosive debut, giving her fans a never-before-seen opportunity to explore the world for just 30 dollars per month.
Amber Rose
Amber Rose graced fans' screens in September with a tantalizing OnlyFans reveal. She invited her followers to get an exclusive look at what she has on offer – for just the price of admission.
Austin Mahone
Austin Mahone, the 27-year-old renowned songwriter, and musician, recently stepped onto OnlyFans with a bang by unveiling an exclusive photo of himself amidst some topless women. Setting higher bars for his interactions on other platforms, he promised fans a side not seen before.
Jordyn Woods
At 23 years old, model Jordyn Woods is stepping into the spotlight on OnlyFans with a purpose: to showcase her pictures and offer content that goes beyond expectations.
Unlock a hidden side of her for just $20 per month – explore what lies beneath the surface.
Chris Brown
Music fans were delighted to learn that acclaimed singer Chris Brown was joining a renowned platform in November. For just $20 per month, you can find out what content he will be offering – an exciting opportunity not to be missed.
Aaron Carter
Aaron Carter made waves in the summer when he joined OnlyFans, offering fans exclusive access to never-before-seen photos and X-rated content. With a nominal monthly fee of $27, viewers can get up close and personal with one of America's most legendary pop stars.
Tyga
Tyga entered the OnlyFans platforms in September, giving fans unprecedented access to exclusive content for just a $20 monthly fee.
DJ Khaled and Fat Joe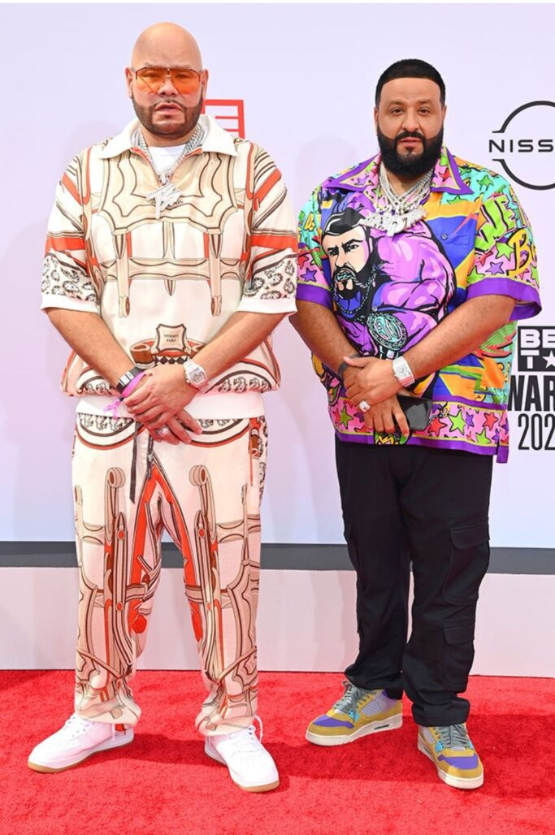 DJ Khaled and Fat Joe are bringing the party to OnlyFans, launching their account with exciting new content for fans in January 2021. Music lovers can get ready for a surprise from two of the most celebrated hip-hop artists.
Shanna Moakler
In June 2021, Shanna Moakler debuted her OnlyFans account with a splash of sultry content. Flaunting an apparel-optional approach to self-expression, the former Playmate gave viewers permission for some saucy visuals – proving you can be both classy and risque.
Lana Rhoades
Enjoy all the tantalizing action from Lana, PornHub's top actress. You can see her exclusive adult content for a mere $5 per month and state your desires.
Mia Khalifa
Mia, the latest addition to this platform, has offered Lana Rhoades a unique way of directly engaging with her fans. You can gain exclusive access to Mia's content for only $12.99.
Sophie Mudd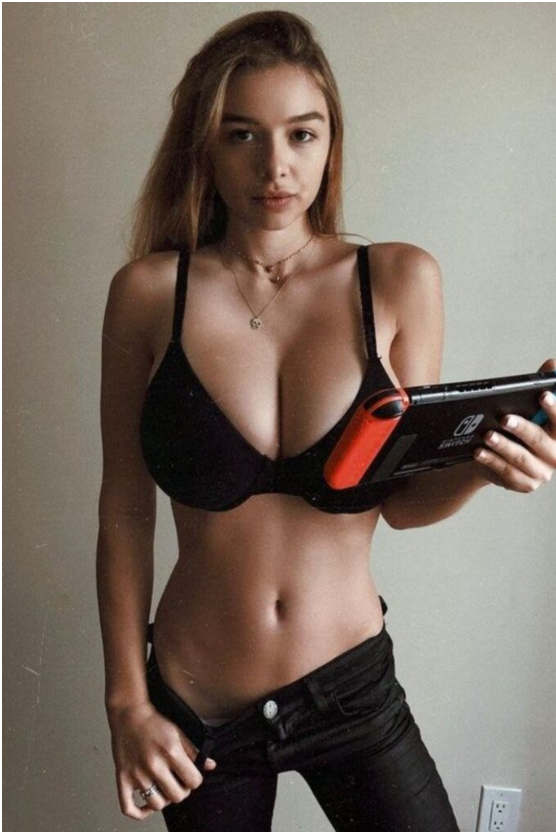 Sophie Mudd, the captivating American Model, and web celebrity, recently entered OnlyFans. She now directly interacts with devoted fans through a $20 monthly subscription fee.
Goth Egg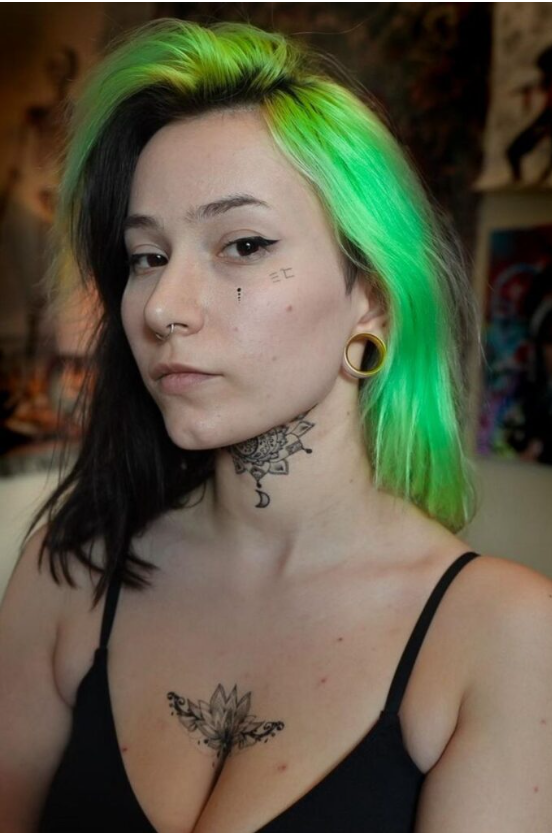 Goth Egg, the TikTok star known for their outrageous content, has recently joined OnlyFans. Get exclusive access to unique videos and photos at a fraction of the price – just $5 per month.
Francia James
Francia James, star of the Colombian stage, is now available on OnlyFans. Unlock her content for just $9.99 a month—it's sure to be an unforgettable experience.
OnlyFans Accounts of Famous Celebrities
Name and User ID
Ash Kaash – @justasecret892 
Bella Thorne – @bellathorne
Lottie Moss – @lottiemossxo
Blac Chyna – @blacchyna
Megan Barton-Hanson – @meganbartonhanson
Adam Collard – @adamcollard
Harry Jowsey – @Harryjowsey
Chloe Khan – @Chloekhan
Katie Salmon – @katiesalmon24
Bex Shiner – @bexbb9
Courtney Stodden – @courtneyastodden
Leonie Mcsorley – @che_mcsorley.
Tana Mongeau – @tanamongeau.
Mia Khalifa – @miakhalifa
Shanna Moakler – @shannamoakler
Tyga – @tyga.
Aaron Carter – @aaroncarter
DJ Khaled and Fat Joe – @fatjoe
Chris Brown – @chrisbrownofficial
Jordyn Woods – @jordynwoods
Austin Mahone – @austinmahone
Amber Rose – @amberrose
Dorinda Medley – @dorindamedley
Sonja Morgan – @sonjamorgan
Ansel Elgort – @ansel
Tyler Posey – @tylerposey
Belle Delphine – @belledelphine
Danniella Westbrook – @westbrookdanni
Sophie Mudd – @sophiemudd
Goth Egg – @bigtittygothegg
Francia James – @francety
Trina – @trinarockstar
Pia Mia – @piamia
Kerry Katona – @kerrykatona7
Cardi B – @IamcardiB
Lana Rhoades – @lanarhoades
Shea Couleé – @sheacoulee
Bhad Bhabie – @bhadbhabie
Ellie Leen – @ellieleen1
Ashley Tervort – @ashleytervort
Frequently Asked Questions
Who is the top-earning OnlyFans Celebrity?
Blac Chyna has skyrocketed to No.1 on the OnlyFans platform, with reports claiming she is making an astonishing $20 million per month. She's undoubtedly one of the most successful celebrities in modern times and shows no sign of slowing down.
Who can join OnlyFans?
Joining OnlyFans is open to adults 18 and over who can provide a valid government-issued photo ID. Users must also upload their selfies with the corresponding identification for verification to ensure their authenticity.
What is OnlyFans?
Discover unique content from your favorite stars on OnlyFans. Get exclusive access to all the best videos, photos, and more with a simple subscription fee.
Why OnlyFans is famous among Celebrities?
OnlyFans has become the go-to platform for celebrities to monetize exclusive content – and it's paying off big. High-profile figures earn millions every month from their fanbases, providing subscribers a unique opportunity to access behind-the-scenes insights on these beloved stars.
These are some celebrities with OnlyFans accounts that you can explore to get entertained.