25+ Best Wash And Wear Haircuts For Over 60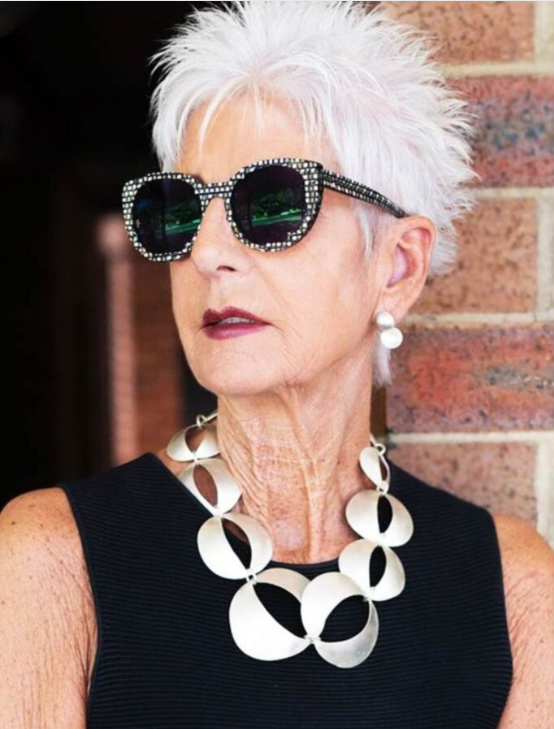 Unlock the elegance of gray hair with wash and wear haircuts for over 60. Age is no longer an obstacle when you can use natural elements such as grays and whites to create a gorgeous style.
Growing older is a natural part of life, yet maturing shouldn't mean forgoing stylishness and fun. Women over 60 have the unique opportunity to confidently embrace their age by selecting haircuts that flatter them while expressing personality and humor – an inspiring outlook on growing into maturity.
Women over 60 can still look fresh and youthful with the perfect hairstyle. Here are some wash and wear haircuts for over 60 that will bring out your best features, no matter how many birthdays you've celebrated.
Tips For Wash And Wear Haircuts For Over 60
As we age, it cannot be easy to keep up with the ever-changing trends in fashion and hairstyles. But if you're a woman over 60 looking for an easy yet stylish cut that will transform your look and make you feel confident, attractive, and on-trend – then use these wash-and-wear haircuts for women over 60 as inspiration.
Try New Color
Embrace a color that speaks to you. Many older women feel they can no longer enjoy the vivid hues of their youth, but with so many options available today, anyone can look great in any hair shade. Don't be afraid – explore your unique style and make it yours.
Go for Extensions & Wigs
Give your look a powerful boost with wigs and extensions. Not only do they add extra volume and texture – potentially hiding any thinning or damage caused by styling products & environmental influences – but they also provide you the confidence to take on anything.
Have Regular Haircuts
Refresh your look every season with a professional haircut. Regularly visit or invite your stylist to your home for the latest tips and techniques on keeping up that appealing style.
ALSO READ: Top 10 Edgar Haircut Ideas for Men for 2023
Best Wash And Wear Haircuts For Over 60 Ideas
With the right cut, women over 60 can look fabulous without spending hours in front of the mirror. Check out these 25 marvelous wash-and-wear haircut ideas for a low-maintenance stylish look.
Short Side Parted Haircut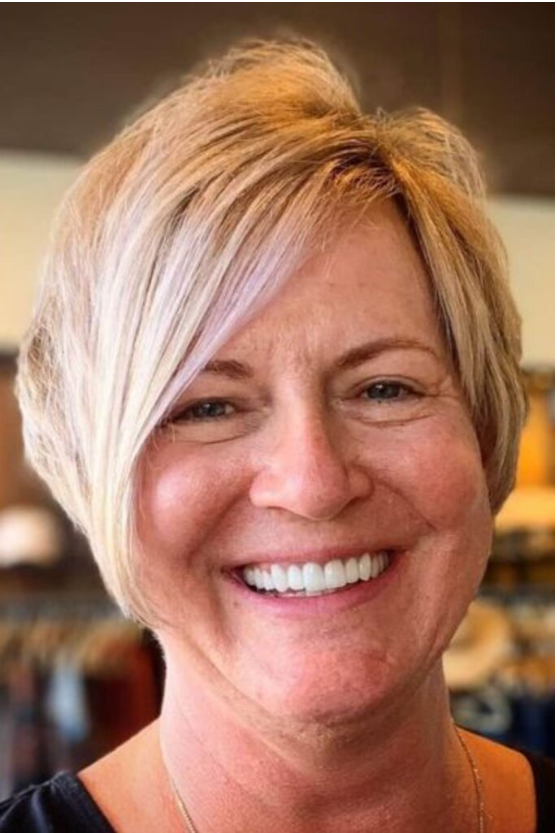 Opt for an on-trend short blonde style with wavy layers for a timeless, classic look that still exudes elegance and sophistication over 60.
Whether it be your natural hair color or you are looking to go lighter – this easy wash-and wear haircut for over 60 can give you the soft appearance of long-side bangs in no time.
Short Wavy Layers Haircut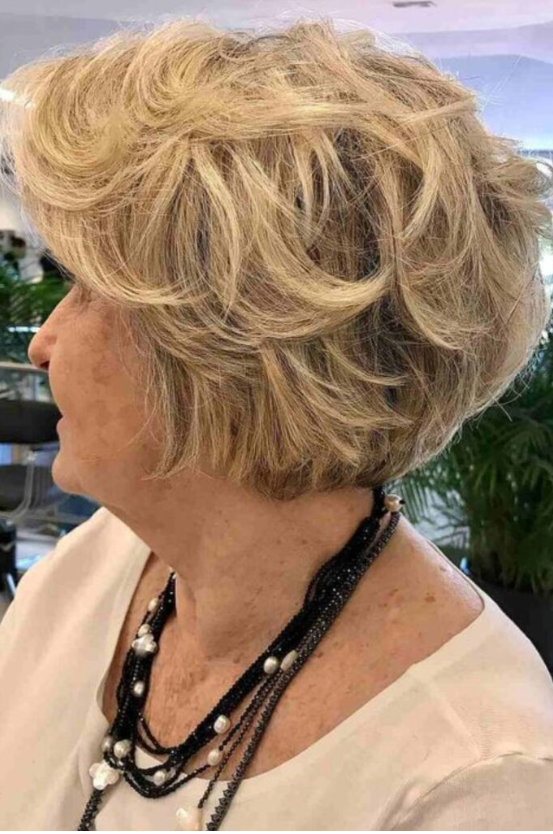 Layer up your styling with confidence and ease; side-swept bangs are ideal for those rocking a curly, short hairdo. Add texture and structure to any look without compromising on timeless chic.
Short Hair For Over 60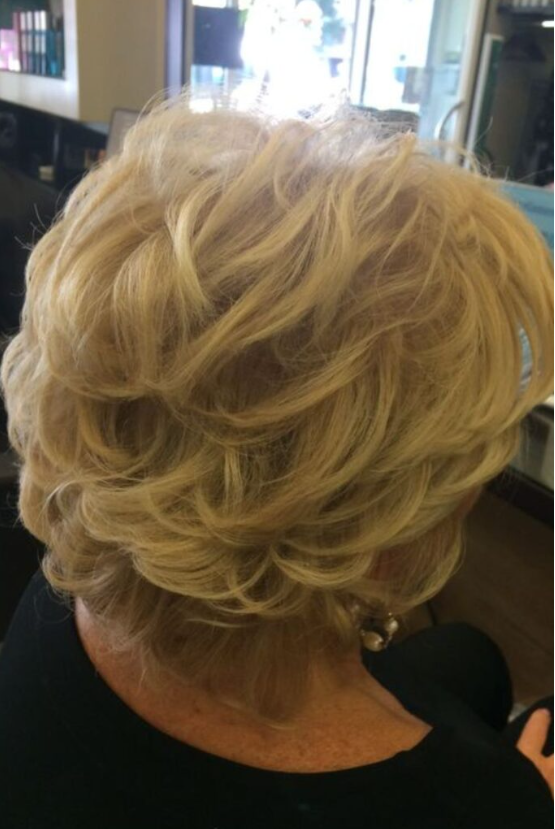 For the elderly looking to stay ahead of the style game, this sassy chin-length bob is sure to give a bold look.
With feathery cut layers adding an extra boost for those with thinning hair, it's simple and easy to upkeep–add any mousse you like. It is one of the most famous hairstyles for those over 60.
A cute Bob Haircut for Over 60 Women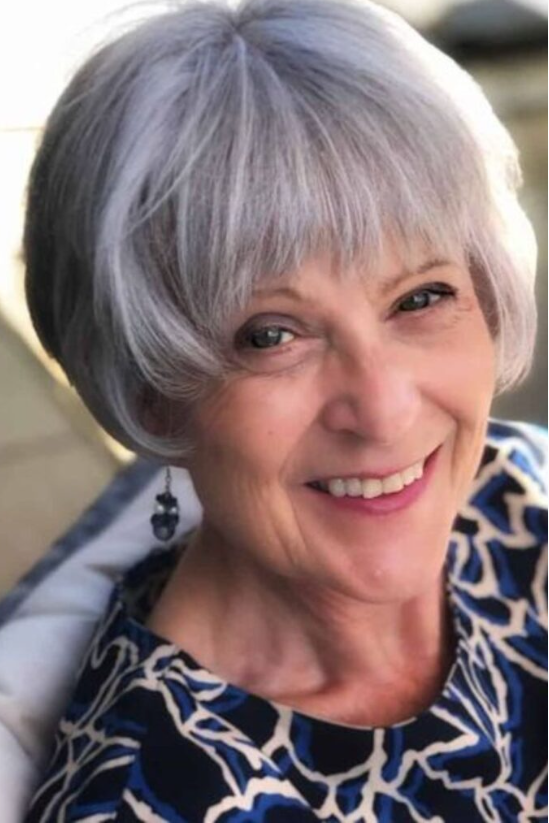 Opt for an ultra-short bob with bangs for a timeless look if you have a petite face. This easy style is the perfect choice for white-haired women looking to appear youthful – brush and go.
Elegant Style with a Lift in the Front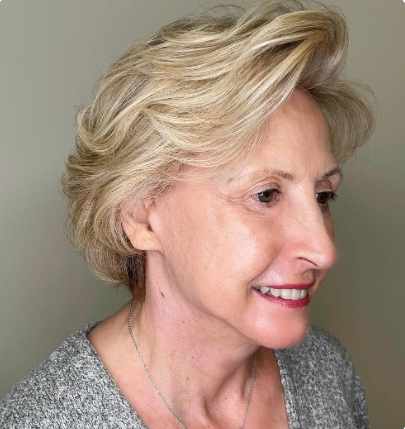 Get creative with your hairstyle, and add dimension and movement to any look by blow-drying the comb-over fringe. The extra effort will be well worth it.
Blonde Lob with Blunt Ends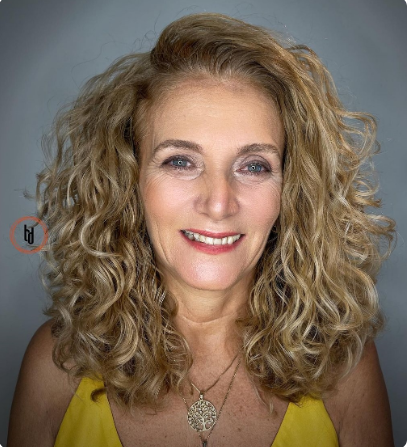 Are you over 60 and looking for a medium wash-and-wear haircut sure to make heads turn? Look no further than this straight lob with its beautiful money piece framing the face and textured ends.
Tousled Long Pixie with Side Bangs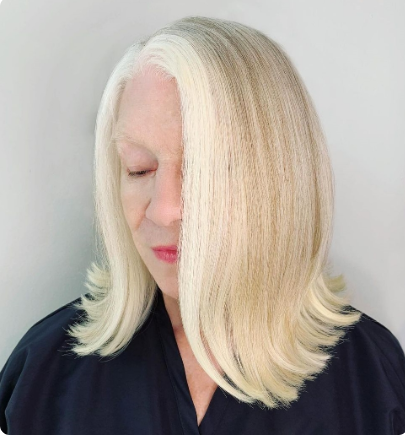 Get ready to turn heads with this easy, fashionable updo. To achieve this look, add a dab of styling mousse to your hands and fluff the crown for added volume.
Bangs with Gray Blonde Shag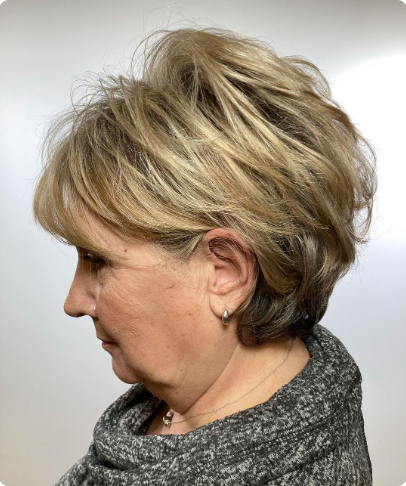 Cut styles with layerings, such as brow-grazing bangs, can add volume and fullness to thinning hair around the hairline, creating a polished look.
Curly Gray Hair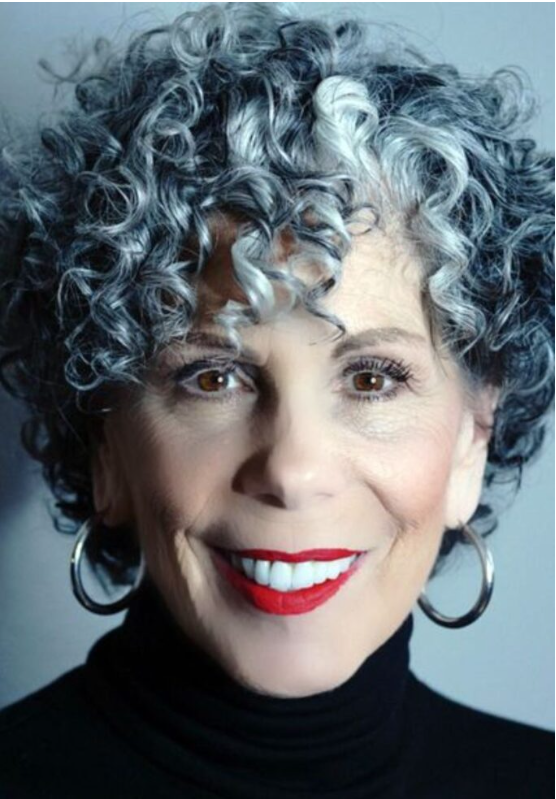 This is one of the best wash and wear haircuts for over 60 with short and curly hair. Showcase your naturally curly black hair with a sophisticated, contoured short haircut designed especially for seniors.
If you have some white or gray hairs that are showing through, blunt bangs can help reduce their size and leave you feeling confident about your look. A wash-and-wear style makes this fashionable cut easy to maintain.
ALSO READ: Best Two Layer Braids That Will Make You Attractive
Bangs with Straight Haircut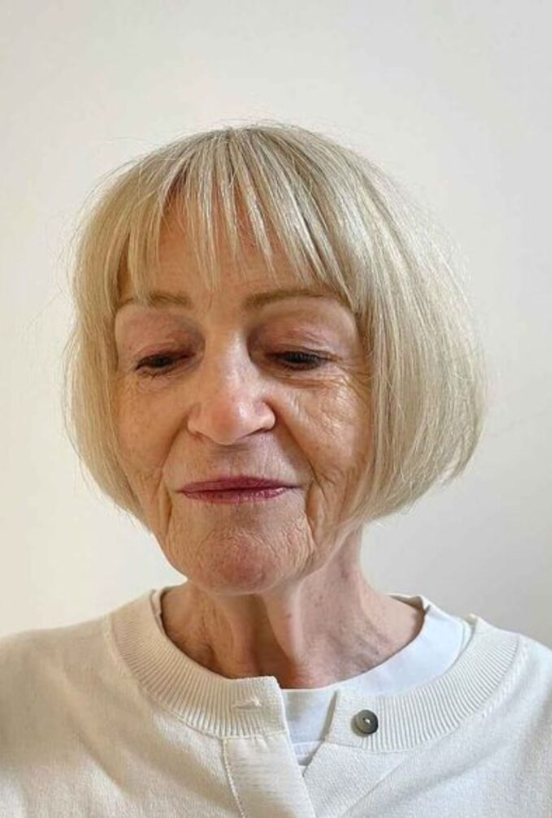 Show off your naturally straight hair with a medium-length bob featuring bangs.
This stylish mix of gray and white can provide an easy, wash-and-wear look that will suit any occasion. Shift the part slightly for added sophistication if you have a broad face.
Short Bangs with Pixie Haircut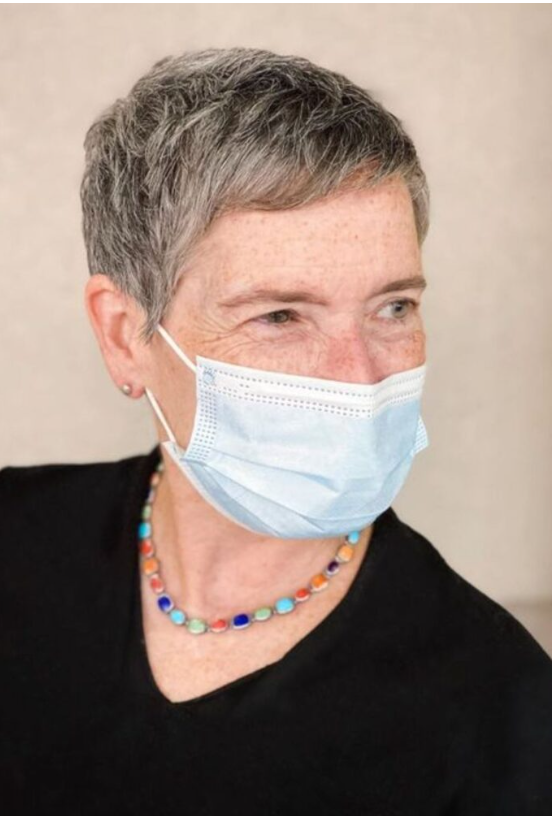 Do you think of getting a short haircut for women over 60? Give grandma's style an upgrade with a pixie cut sporting baby bangs. This daring look offers maximum impact and is convenient to maintain.
Bob Haircut with Red Layers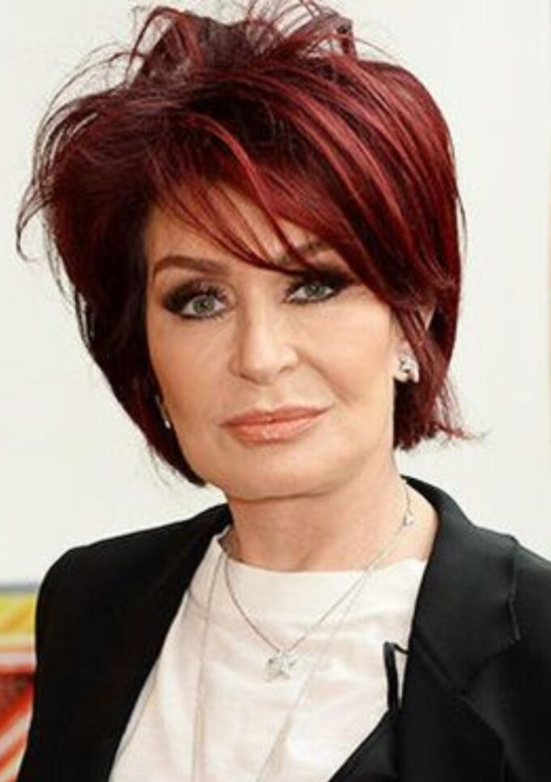 Transform into a modern beauty with this great layered bob. Start by finger-combing your hair for optimal styling, then give it some love and affection in the form of lathering up. Finally, set that splendid hairstyle to create a unique look.
Messy Pixie Haircut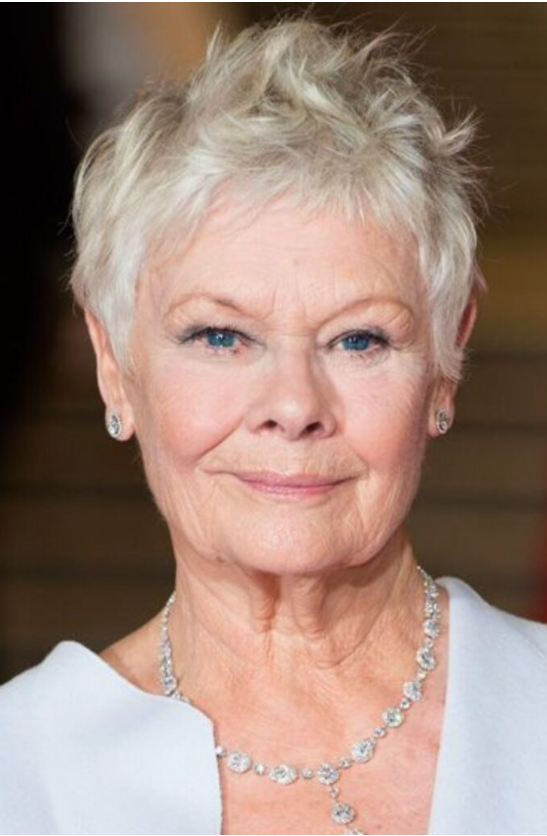 Even if your hair is thinning, you can still embrace a trendsetting style. Try the daring, edgy, bleached blonde pixie cut to stand out from the crowd. These low-maintenance wash-and-wear haircuts for over 60 can enhance your looks.
High-Volume Pixie Haircut
Have you been debating whether or not to try a pixie cut? A layered style with a chunky texture could be the perfect solution, giving your hair an added volume boost while remaining easy to transition back into longer lengths if desired.
Front Swept Pixie Haircut for over 60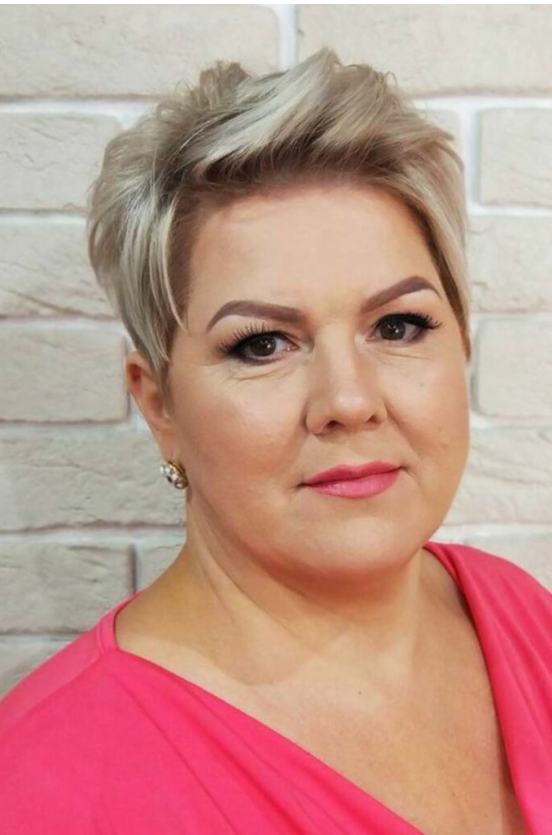 Fine hair can be tricky to style, especially when trying a pixie cut. However, there is an easy way to achieve a great look.
Start by keeping the front of your locks longer and layered – sweep it forward with gentle curls or texture added for personal preference. With this method, you'll create the perfect pixie 'do in no time.
Flip Layered Bob Haircut for Gray Hair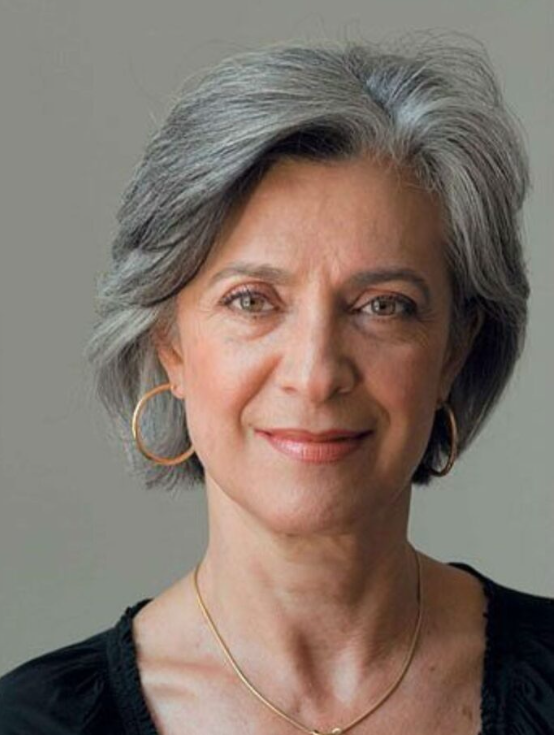 Upgrade your bob cut by adding layers and going for a truly daring style.
Coloring from blonde to gray will give you an impressive mature look that all ages can appreciate. This is one of the famous wash and wear haircuts for women over 60 with glasses.
Wavy Bob Haircut with Purple Lights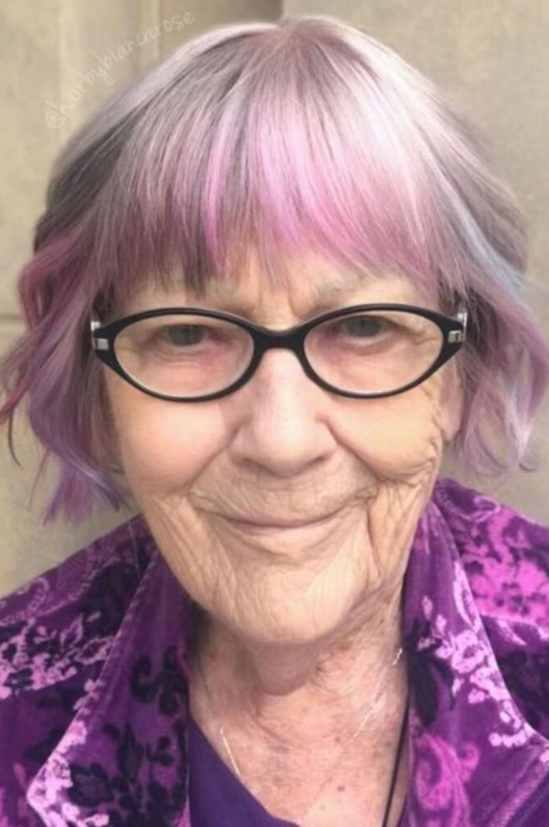 Ladies, it's time to inject fun and excitement into your look. Try experimenting with lengths, textures &colors for a unique bob cut.
Dare to be daring – opt for a short wavy purple style complete with bangs. Get creative and make sure you showcase that funky soul of yours.
Bob With Bangs Haircut for Blonds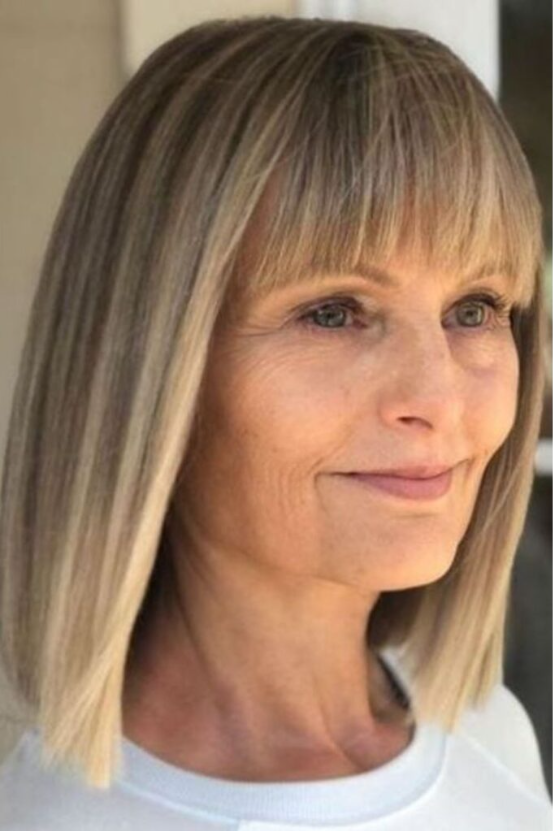 Achieve a desirable look of modern authority with a well-groomed bob and bangs. Comb your hair straight down while blow drying for short, stylishly grazing tresses to turn heads wherever you go.
Bob Haircut with long Angles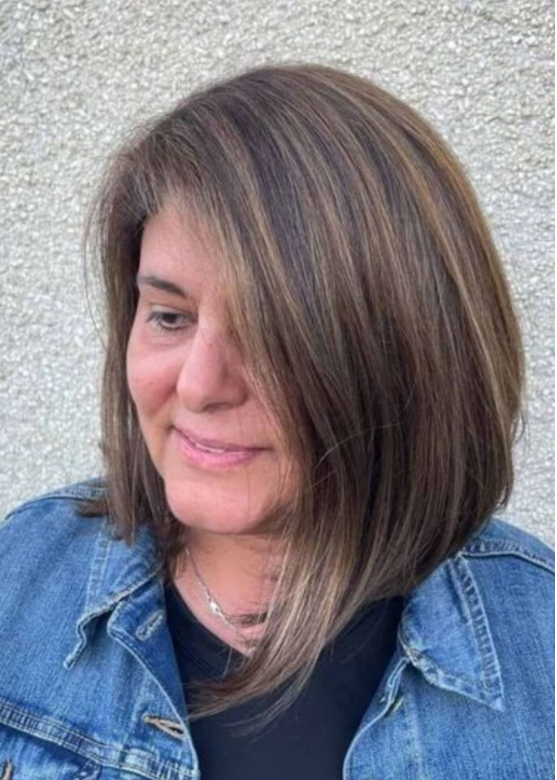 With Angels from Heaven to Earth comes a fashionable look that's sure to turn heads. Women over 60 can now flaunt this edgy and dramatic hairstyle with its long angled bob cut for an exquisite transformation of their physical appearance.
So let your locks flow and make those eyes stop in awe—this razor-sharp style is too stunning to ignore. There are many edgy hairstyles for women over 60, but this has its place.
The Old Bowl Hairstyle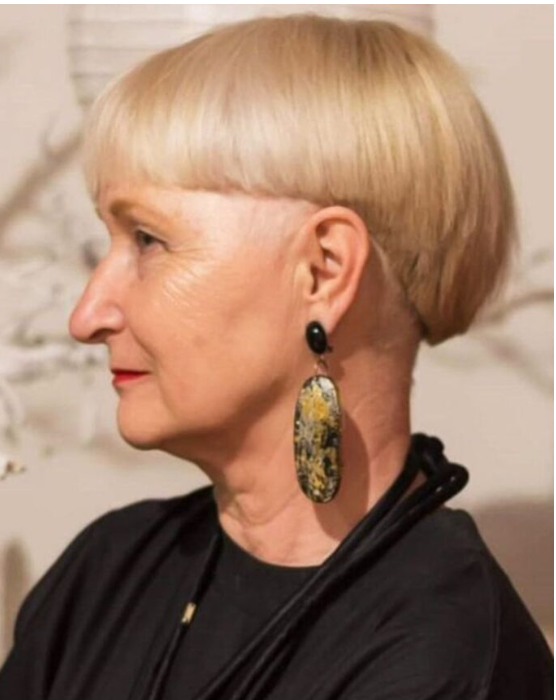 Fashion may come and go, but the bowl cut will never be forgotten. This classic look has stayed timeless throughout history, featuring a fringe that mirrors the length of its accompanying locks.
Contemporary variations of this appearance are incredibly versatile and stylishly minimal – perfect for various occasions.
Inverted Short Bob Haircut For Over 60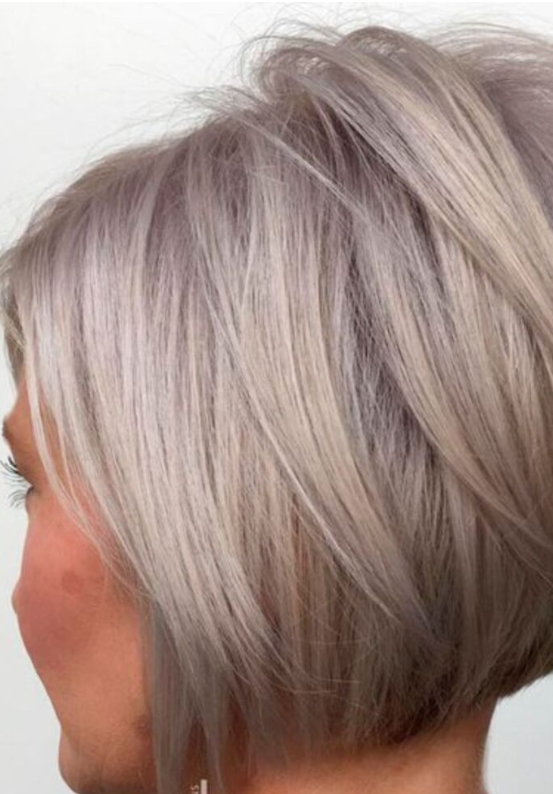 Show off your new look with this timeless inverted bob. Perfectly balanced, the short length and stylish silhouette capture the essence of contemporary beauty.
Ideal for everyday wear or special occasions, you can trust that high-quality maintenance will keep it looking flawless at all times – an investment worth making.
Pixie Haircut with Spikes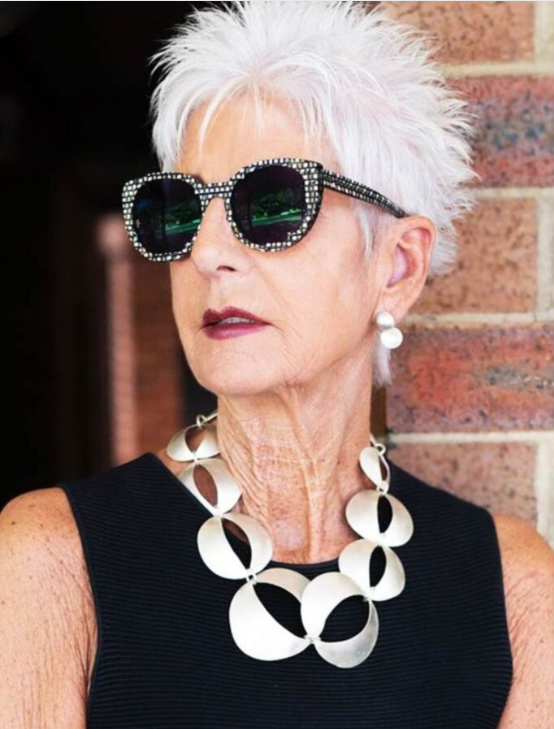 Show off your spunky side and discover how a pixie cut can bolster fashion-forward looks and classic styles.
With this trendy wear and wash haircuts for over 60, revel in the volume that comes with it – no need to point out its natural boost of flair. Pair with stylish clothing pieces or accessories like smart eyewear, so you feel confident rocking some spikes any day.
Asymmetrical Haircut for over 60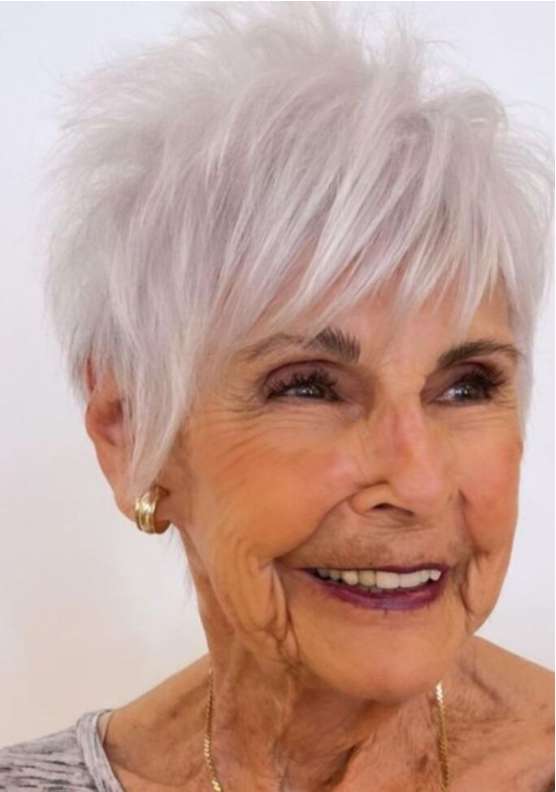 Give your look a seductive touch with an asymmetrical pixie cut. Not only are they stylish, but their longer lengths create more body and texture for everyone seeking fuller hair.
You can achieve a youthful look through this specific procedure, and it's especially effective in evening out facial features like a prominent forehead or chubby cheeks.
Side Parted Pixie Haircut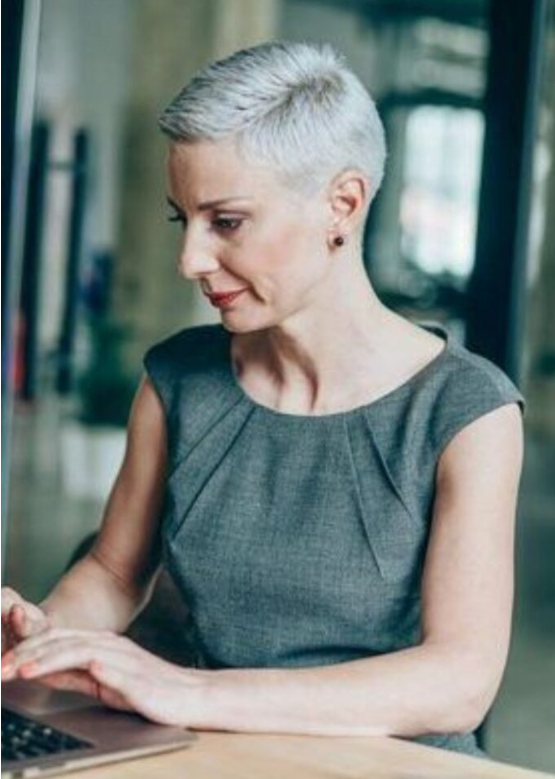 Irrelevant to your age, pixies have the capability to unlock and amplify a woman's most graceful features. These stunning short hairstyles can help capture that effortless beauty through an elegant side-parted design. Consider giving this timeless look a try – you won't be disappointed.
Lob Haircut with Medium Blunt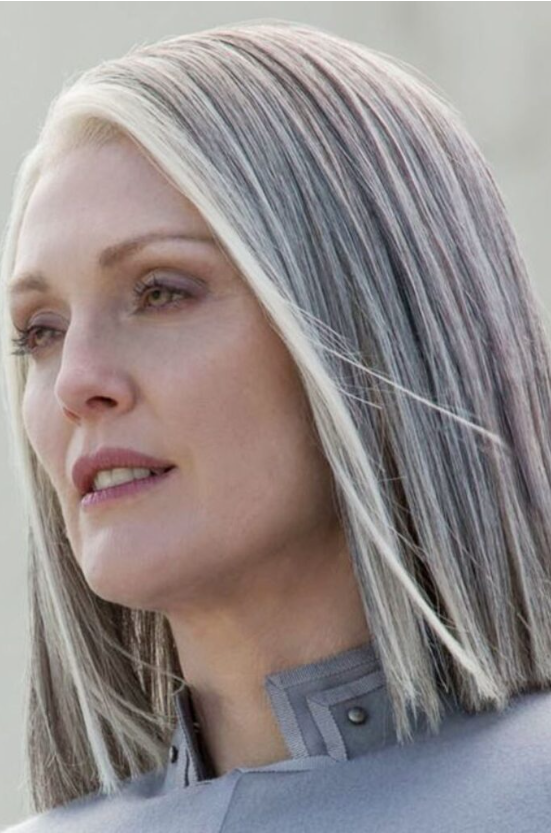 Looking to switch up your look? The timeless blunt lob is a great choice. This stylish yet classic hairdo can be worn by women of all ages and will never go out of fashion, ensuring you always have a desirable look. It is one of the trendy short haircuts for women over 60.
Beachy Waves Medium Haircut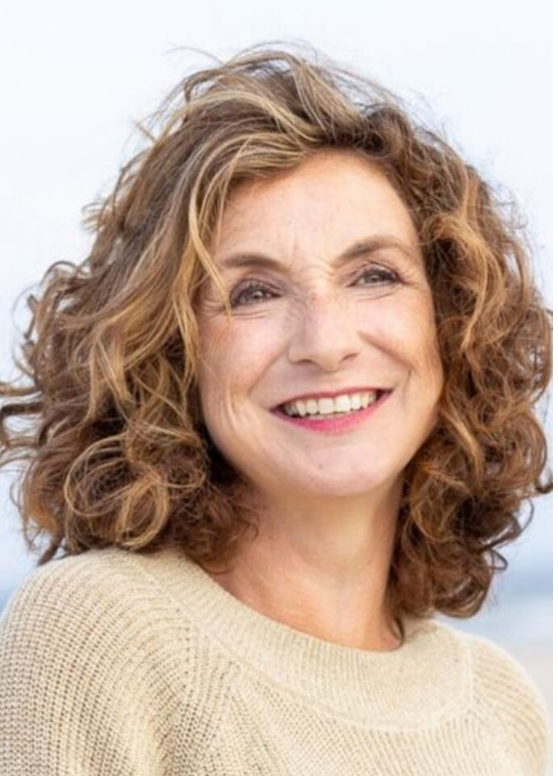 Beachy waves offer the ideal solution for any hairstyle woes– adding movement and structure to frame every facial shape. From sleek strands to wild curls, they bring life into your look with an effortless chaotic silhouette that will never go out of style.
Wearing a stylish hairstyle can make you look hip and modern, regardless of age. Women over 60 will take this fashion trend to the next level with classic cuts like lobs or an on-trend inverted bob.
ALSO READ: Images Of Best Black Men's Mohawk!
Bob Short Haircut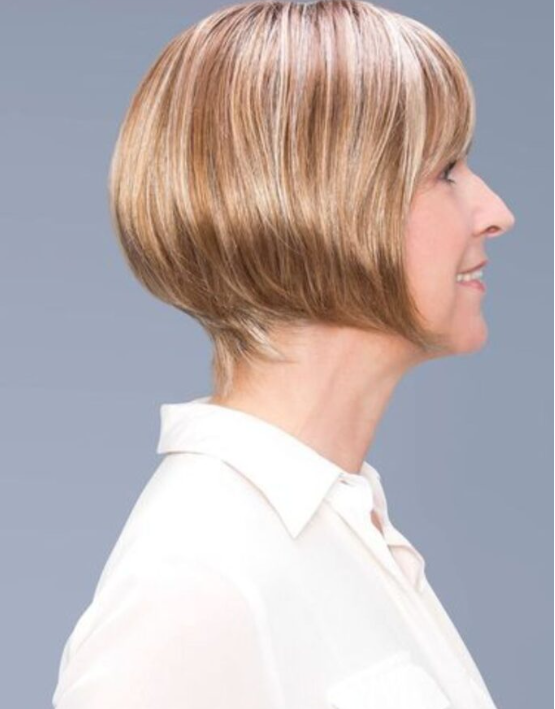 Looking effortlessly polished and sleek? Keep your hair at a bob cut with soft layers that hug the nape of your neck. Remember to straighten for an added touch of roundness.
Soft Layered Crop Haircut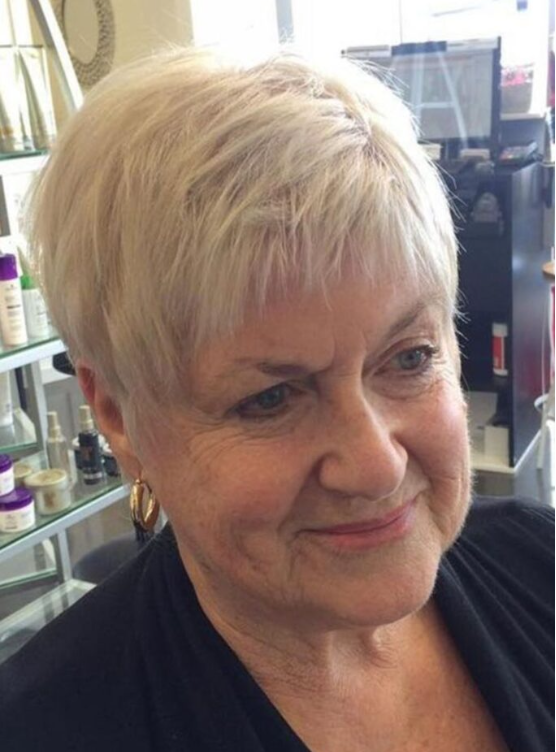 For elderly ladies with fine hair, you can achieve chic and stylish confidence through the right form of the haircut.
Applying feathery layers to thicken strands makes it possible to create an elegant look that is short but still has great depth in its texture – guaranteed to turn heads from any angle.
Tips to Take Care of Wash And Wear Haircuts for Over 60
These healthy hair tips are must to follow:
Wash oily hair more frequently.
Hair health depends on the natural oils produced by your scalp. If you are prone to oily hair, daily shampooing might be necessary for maintenance; however, those with chemically treated or aging hair may require less frequent washes. Ignoring proper hygiene habits leads to an increased risk of flaking and other scalp-related issues like dandruff.
Massage shampoo on the scalp
Keep your locks looking glossy and bouncy. Focus on cleansing your scalp while washing to avoid creating flyaway hair with a coarse feel.
Use Conditioner after shampoo
If you want to give your hair an extra layer of protection, a 2-in-1 shampoo is a way to go. This unique product not only cleans but also conditions – helping reduce static electricity and promoting shine in damaged or weathered locks while providing some protective coverage from UV rays.
Choose Shampoo and Conditioner according to your Hair type.
Protect and preserve your vibrant hair color with a shampoo specifically formulated for coloring. If damage or chemical treatments have taken their toll, strengthen locks with a 2-in-1 option that offers the same great results no matter how much you spend.
Take Extra Care of Wash and Wear Haircuts for Over 60 While Swimming
Protect your locks from chlorine's destructive power – pre-swim, coat wet hair in conditioner, and don a snug swim cap. Afterward, replenish lost moisture with swimmers shampoo & deep conditioning treatment to restore tresses.
Make sure you follow these tips to retain the shine and health of wash and wear haircuts for over 60.
Final Words
No matter where you are, embracing your age can bring out the beauty within. Choose wisely when selecting a hairstyle – wash and wear haircuts for over 60 provide effortless elegance and timeless style.
These haircuts for over 60, as listed in the article, are attractive, easy to maintain, and suitable for any occasion.