Best Backyard Wedding Rental Packages In Toronto (Ontario)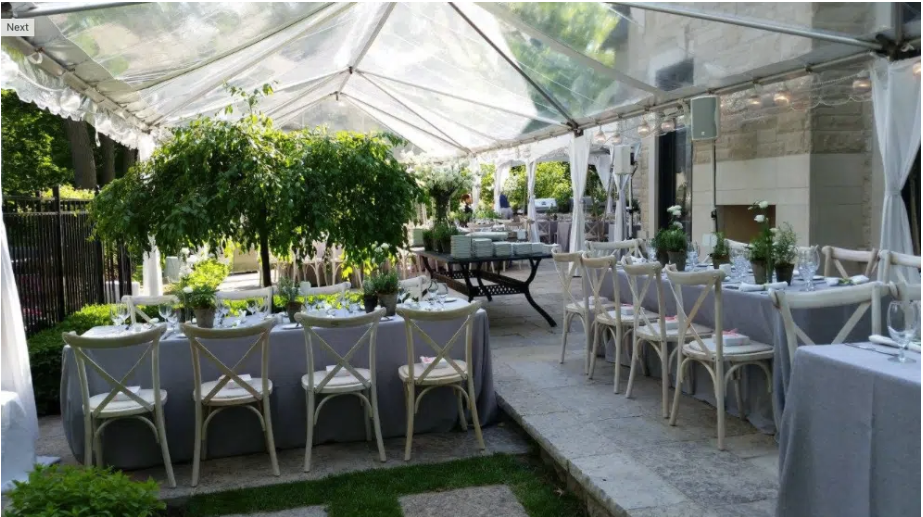 Couples have a unique choice for their special day: backyard weddings. Not only is it economical and stress-free, but you can also transform your outdoor space into the perfect venue. Get inspired by envisioning how to make the most of what you already have; try creating a pinboard with images that exemplify your ideal wedding to craft an ambiance tailor-made for both bride and groom.
Looking for the best backyard wedding rental in Toronto? Look no further. Our top ten outdoor event rentals feature beautiful decor, breathtaking flowers, and reliable rental services to ensure your special day is truly unforgettable. Find the perfect theme for your nuptials today – let us help you create memories that last forever.
Best Backyard Wedding Rental Packages In Toronto (Ontario)
Varsity Tents
Varsity Tents understands that weddings are a special occasion—which is why they offer an unparalleled one-stop experience for their clients. Since 1988, Varsity has led the event rentals industry with onsite consultations and products ranging from tents to chairs, tables, linens, and beyond. With decades of knowledge backing them up, let Varsity help make your backyard wedding dreams come true.
Toronto Event Rentals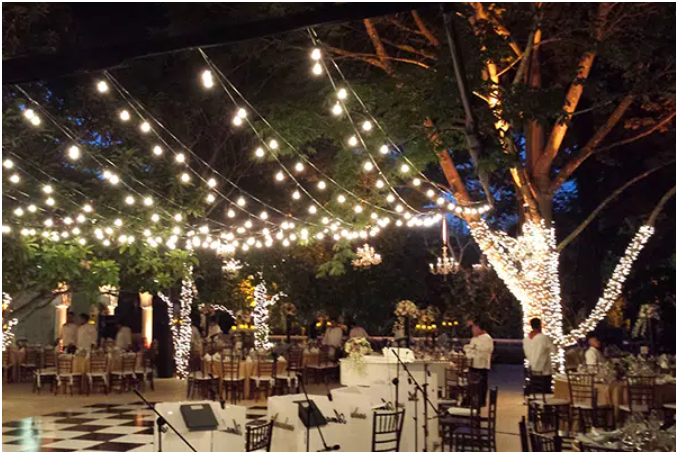 Transform your backyard into a luxurious wedding venue with help from Toronto Event Rentals. From basic amenities like curtains and fixtures to awe-inspiring accessories such as lighting, staging, plants, and trees, you can personalize the event space to match any vision that fits within what is allowable for your particular yard or property. To create an especially romantic atmosphere for guests on special occasions – look no further than their light string rentals.
ALSO CHECK: 10 Best Wedding Decor Rental Services In Toronto (Ontario)
All Cargos
All Cargos is an amazing backyard wedding rental companies in Toronto. With years of experience under their belt, Cargos have helped craft hundreds of celebrations ranging from intimate weddings to large-scale corporate events. From simple canopy rentals to comprehensive lighting and furniture packages – they strive to make big days even more special with their extensive selection.
The excellence of the team behind this service extends beyond its quality. They provide a comprehensive, holistic package – from free inspections to set-up and delivery to ultimate site clean-up: everything is covered with their approachable, hands-on attitude. Rest assured that any worries you have will be taken care of once they get involved.
Gervais Rentals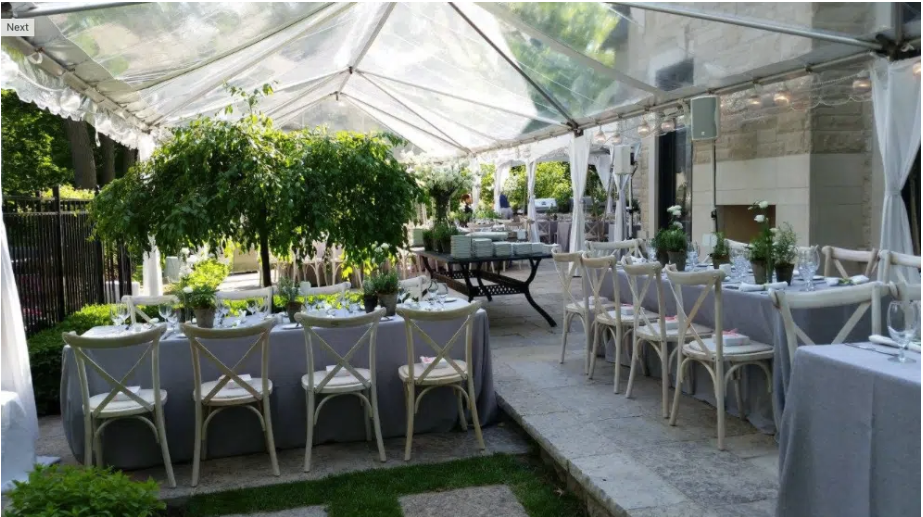 Gervais Rentals is the ultimate partner for your special event. With a wide selection of top-notch furniture, fixtures, and cooking equipment to choose from – they've got everything covered. Their impressive list of existing partnerships with wedding planners proves that you'll be in good hands when entrusting Gervais' reliable services and ensuring your occasion runs smoothly and successfully.
Higgins Event Rentals
Organizing an event or a backyard wedding? Look no further than Higgins Event Rentals – your go-to choice for all you need. From tents and furniture to catering equipment, their selection is unmatched. Enjoy effortless elegance with DIY convenience: name it, and they're sure to have what's required for the perfect get-together. Visit them online today – discover why so many others trust this professional rental service.
Lovely Weddings And Events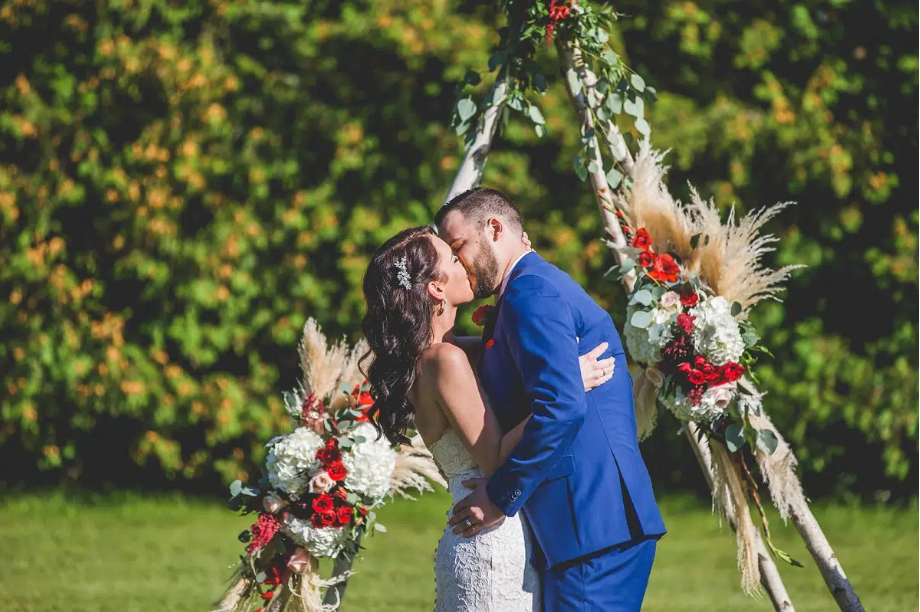 Lovely Weddings and Events offer an excellent solution to backyard weddings with pop-up event packages. From event rentals to decorations, they provide everything needed for a stunning celebration you can be proud of – no stress required. Let Lovely Weddings take care of all the details, so your special day is worry-free and flawless.
Weddings By Armenian
Weddings by Ardenian is your go-to for planning that perfect backyard wedding in Toronto. Their extensive selection of furniture and fixtures allows you to make a statement with an elegant, garden-style celebration that will impress all your guests. Mix and match their stylish pieces – it's never been easier or more delightful to plan the event of a lifetime.
Vintage Bash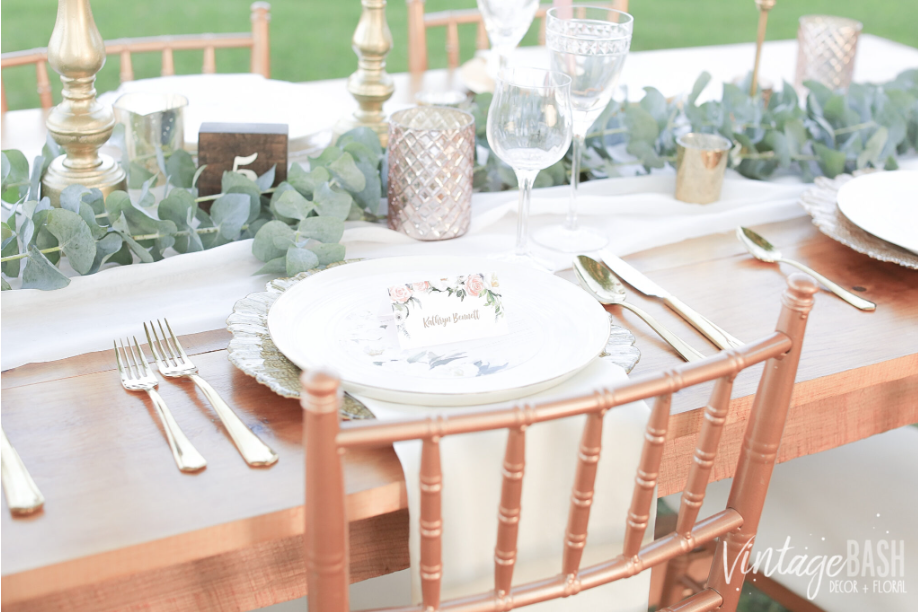 Make every detail of your wedding day memorable and unique with Vintage Bash's huge selection of vintage-inspired, rustic decor pieces. You can easily find the perfect size and color for any outdoor event, from garden chairs to bohemian tables. Impress guests by incorporating these sophisticated yet homey touches that will bring elegance to the occasion.
Cover your event's every need with Eventful India. Not only do they provide rentals, but also expertly crafted floral centerpieces for a touch of extra magic. Previous events have been nothing short of astounding; take a look and be awed by their stunning displays online today.
Event Rental Group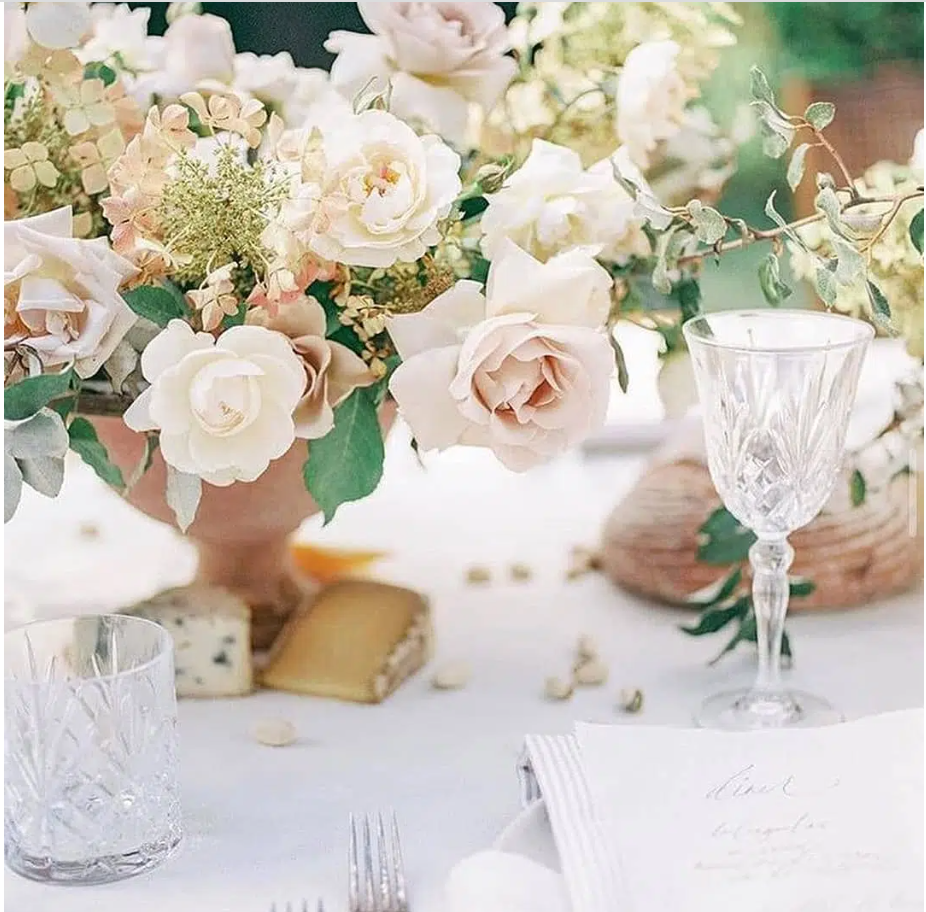 Planning a backyard wedding? Look no further than Event Rental Group. From the sleek and modern website to their attention to detail, you can trust that this experienced group will provide only high-quality furniture, equipment, and rentals with efficiency in three simple steps: Select your items of choice, confirm the order information, then set up scheduled delivery – all done.
Confetti Event Rentals
For backyard wedding rentals, Confetti Event Rentals is a perfect choice that goes beyond the usual offerings. Choose from various rentals to make any event – corporate, social, or even luxurious weddings – extra special with perfect decorations and accommodations that fit all spaces.
To Sum Up
The above mentioned companies are one of the best backyard wedding rental companies in Toronto that you can hire. If you ever came across any of these please let us know your experience.