How to Make A Dog Balloon Animal – Step By Step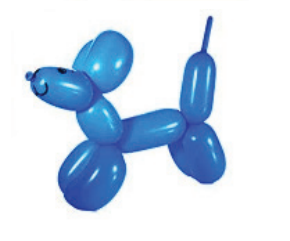 If you want to know how to make a dog balloon animal then you are on the right page. The beloved dog balloon is a classic staple in the art of balloon animals. Its inspirational foundation leads to unique iterations, from deer and giraffes – proving that you can vary this timeless craft with delightful imagination.
Not only are these creations aesthetically pleasing, but they also captivate audiences of all ages at celebrations across the world.
Dog balloon animals are the perfect treat to share with family, friends, and guests at a gathering. With some basic twist techniques, it can be quite simple to learn how to make these colorful pets – making them both an efficient and fun way to celebrate.
ALSO READ: How Long Do Helium Balloons Last? Know Everything
To Make a Dog Balloon Animal You'll Need
Materials
1 Pencil Balloon
Sharpie Marker
Step-by-Step Instructions
Create a colorful balloon animal by inflating the pencil balloon, leaving 3 inches uninflated. Create three sections of 2-inch strands and twist them together to form a creative creature.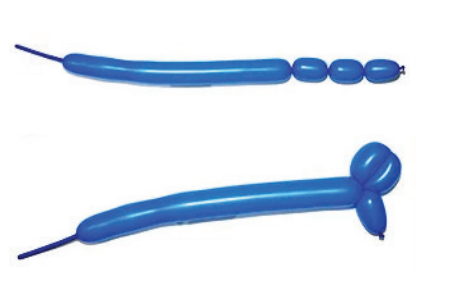 Twist the initial and third pieces together to craft a puppy's head with a snout and two furry ears.
Start your project by taking the top of the material and creating a 2-inch twist followed sequentially by two 3-inch twists. Complete your work on this section to form front legs as you move down from the head towards the bottom.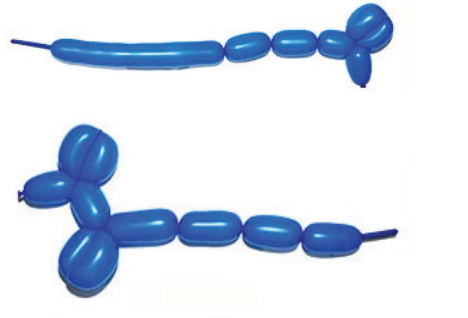 To create a furry frame, twirl together three 4-inch sections near the front legs. Combine the first and third pieces, bridging them into the body, hind legs, and tail for your delightful animal figure.
Perfect your puppet's posture by pointing its head forward and straightening its legs. Then, add life to the figure with additional facial details drawn in black marker–eyes, nose, and mouth.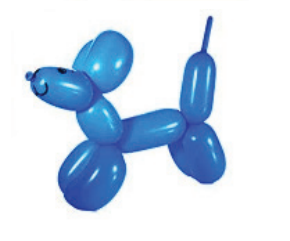 PRO TIP: Sun exposure can burst latex balloons so make sure you don't keep them outdoors for long.
Tips for Making Dog Balloon Animals
With the foundational steps of dog balloon animal shape-building mastered, now is the time to get inventive and explore some exciting variations on this timeless classic.
Craft a dachshund by elongating the body and shortening the leg segments.
Create a unique, fun piece of art by transforming a yellow balloon into an impressive giraffe. Give the animal life by crafting an extra-long neck segment to complete its transformation.
Transform a balloon into an equine wonder by twisting and contorting it to create a horse with its signature short neck and long legs.
Conclusion
Now you know how to make a dog animal using balloons, so don't waste a single second and try yourself and impress your kids.
ALSO CHECK: Best Balloon Decorating Ideas Without Helium