Cash App Canada Is Unavailable: Check Out These Alternatives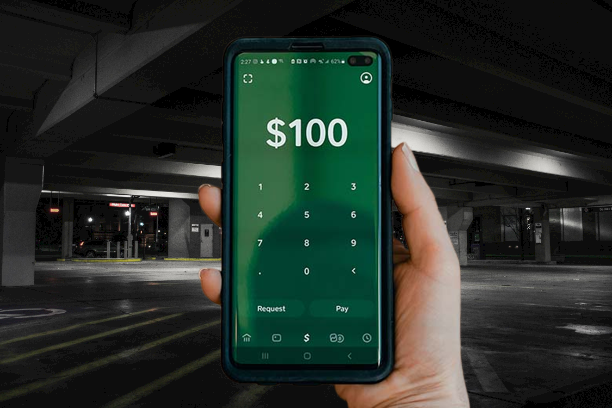 Is the Cash App Available for Use in Canada?
Unfortunately, creating a Cash App account is impossible because it is unavailable in Canada. It is only available to users in the US and UK and does not work internationally.
However, apps like Cash App are becoming increasingly popular in Canada because of their user-friendly interface and additional features, such as the ability to transfer Cash through direct deposit and receive cash loans quickly. These types of apps will likely become more widely used in Canada shortly.
Alternative Payment Apps to Cash App
Wise – (TransferWise)
Wise is a trusted and reliable international company with 16 offices located around the globe. They have over 10 million satisfied customers who use their services for global money transfers.
Canadians can use Wise confidently, as they are transparent about their fees and exchange rates and strive to offer competitive pricing.
Exclusive Promotion: Free Transfers Up To $800
If you need to send a remittance from Canada to the US, or vice versa, or if you need to send or receive money internationally, Wise is a top choice.
Wise is regulated by FINTRAC and has a record of satisfied customers numbering over 10 million.
Wise stands out for its fast transfer speed, transparent fees, and exchange rates.
With no hidden monthly account fees, you can be confident that you are getting the best rate when sending money to your loved ones abroad.
Wealthsimple Cash App
Wealthsimple now offers seamless peer-to-peer transfers, making it simple to send and receive money with just a few swipes on your phone. As a newer offering, Wealthsimple Cash is continually updating its promotions to attract new users.
Current Offer: $25 Bonus Cash
Wealthsimple Cash App is a Canadian alternative to Cash App by Square.
It allows users to send remittances within Canada easily, and funds can be added to a Wealthsimple cash account instantly with a Visa Debit card.
The app has no fees and allows users to send personalized messages with their remittances.
In addition to these features, Wealthsimple's platform offers other products, such as "WS Trade" and "WS Crypto," for buying and selling stocks and cryptocurrencies. Wealthsimple has also announced plans to release a debit ATM card shortly to allow users to make everyday purchases.
ALSO READ: Robinhood Canada Isn't Available – Check These 3 Alternative Apps
Other Widely Used Money Transfer Applications
Wise
Wise is a reputable international company with 16 locations worldwide and over 10 million customers.
It is a reliable and secure choice for Canadians who need to transfer money globally. Wise is known for its transparency in terms of fees, exchange rates, and competitiveness with other providers.
Venmo is a digital wallet app that lets users send money to each other quickly and easily.
It is particularly popular among millennials. However, Venmo is not available in Canada, which can be frustrating for Canadians who prefer Venmo to traditional methods such as cheques or bank transfers.
When Will Cash App Be Available in Canada?
No information suggests that Cash App plans to expand into the Canadian market.
An Overview of Cash App
Cash App is a mobile payment app developed by Square Inc.
It was launched in 2013 and allowed users to easily send and receive money using mobile devices.
To send money, you need to enter the recipient's $ cash tag (username) and phone number or scan their unique QR code in the app.
Cash App also offers a debit card that can be used to make purchases online and in stores, as well as the ability to invest in stocks and cryptocurrencies.
Alternative options for purchasing stocks in Canada include Interactive Brokers and Wealthsimple Trade.
Frequently Asked Questions
Is Cash App Available for International Money Transfer Between the US and Canada?
The cash app is unavailable in Canada, so Canadians cannot send or receive money.
However, other mobile payment services in Canada, like Interac e-Transfer, offer person-to-person money transfers and function similarly to the Cash app. These options are available for Canadians to use.
Sending Money to Canada: Options and Tips
The cash app is not available in Canada, but there are several ways to send money to Canada.
One option is through a bank transfer, which requires the recipient's bank account number and routing number.
Another option is a money transfer service like Western Union or MoneyGram, which can be used online or in person at a location near the recipient.
Prepaid debit cards such as VISA or Mastercard can also send money to Canada. These cards can be purchased at many stores and funded with a bank account, debit, or credit card.
Is Venmo or Cash App Available in Canada?
No, Venmo and Cash App are not available in Canada. Instead, Canadians have access to domestic options like Interac e-Transfer, which is offered by many Canadian banks and allows users to send and receive money via email or a mobile app.
Wise is another popular choice that enables users to send and receive money and make online purchases.
How Can Someone Send Me Money From Canada?
There are various options for sending money from Canada to other countries. Money transfer services like Western Union or MoneyGram offer online, phone, and in-person options.
Banks often have wire transfer services for international money transfers. Online payment services such as PayPal or WealthSimple allow electronic payments to be sent and received.
What is the Best Cash App in Canada?
Interac e-Transfer is widely considered the best cash app in Canada due to its widespread availability through Canadian banks and its simplicity for sending and receiving money transfers.
It is a great option for personal and business transactions, and no fees are associated with its use.
PayPal is another popular cash app in Canada that allows users to make payments domestically and internationally, making it a suitable choice for online transactions.
Sending an E-transfer from Canada to the US: Is it Possible?
It is possible to send an e-transfer from a Canadian bank account to a US bank account.
To do so, you will need both a Canadian bank account and a US bank account, as well as the routing and account numbers for the US bank account. To send the e-transfer, log in to your online banking portal and navigate the e-transfer option.
Enter the recipient's name, email address, and the amount you wish to transfer. You will also need to specify whether the transfer is being sent in Canadian or US dollars.
Once you have entered all the necessary information, click "send." The recipient will receive an email notification with instructions on accessing the funds.
How Can I Find the Most Affordable Option for Sending Money From Canada to the USA?
There are several options for sending money from Canada to the United States, each with its fees and considerations.
One of the most cost-effective options is using a money transfer service, such as Western Union, MoneyGram, or TransferWise. Another option is a bank transfer, though not all banks offer this service, and it may be more expensive than a money transfer service.
Alternatively, some people use PayPal or credit cards to send money, though these options may be more costly. It is important to compare different methods' fees and exchange rates before deciding on the best option for your needs.
Understanding the Functionality of Google Pay in Canada
Google Pay is a digital wallet platform that allows users to store their credit and debit card information in a central location for easy payments online and in-store.
Google Pay is available in Canada and can be used with a Canadian bank account from a participating financial institution.
To use Google Pay, you can add your eligible cash card to the Google Pay app or website and then use your phone or computer to make payments at participating retailers such as Walmart, Loblaws, Staples, and more.
You can also use Google Pay to pay bills, send money to friends and family, and more. Select Google Pay as the payment method and enter your passcode to complete the transaction.
Exploring the Top Alternatives to Cash App for Canadians
Several cash app alternatives are available in Canada, including Wise, PayPal, Wealthsimple, and Square Cash.
Comparing these apps' features is important to determine the most suitable for your needs. Square Cash is particularly popular among small businesses and entrepreneurs due to its ability to accept customer payments.
Other options to be considered include Wise, PayPal, and Wealthsimple, each offering unique features.