How Much Is Disney Plus Canada?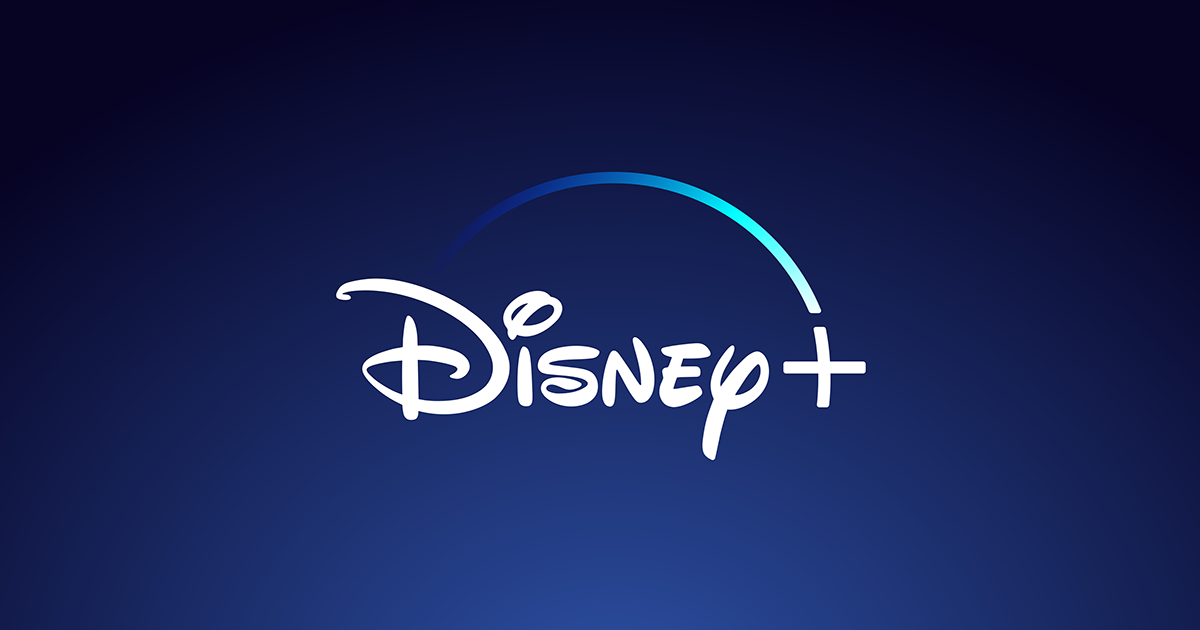 Disney Plus has entered the streaming market with various content that will appeal to many viewers. Its introductory pricing is lower than Netflix's, but it is not necessarily a direct competitor to Netflix, as the two platforms offer very different content libraries. In this article, we will explore the price and features of Disney Plus.
What is Disney Plus Price Canada?
The price of Disney Plus in Canada is $11.99 per month, with the option to pay annually at a rate of $119.99, which works out to $9.99 per month. This subscription includes a free one-week trial. With this subscription, you can stream or download content to watch later; much of the available content is in 4K UHD.
Disney Plus Canada Content Library
A Disney Plus subscription allows you to stream on four devices simultaneously. In terms of content, the platform offers a wide range of programming from various Disney brands, including Disney, Pixar, Marvel, Star Wars, and National Geographic.
Best Streaming Services
Netflix
Netflix is well-known for its extensive selection of exclusive content and popular TV shows and movies. In Canada, the streaming platform offers three subscription plans: Basic, Standard, and Premium. The main difference between these plans is the number of devices that can access Netflix content simultaneously.
Amazon Prime
Amazon Prime is another streaming service that offers a variety of movies, TV shows, and series, including both original and licensed content. It is a good alternative to Hulu, and the service is available for $7.99 per month or $79 for a yearly subscription.
YouTube TV
YouTube TV is a live TV streaming service operated by Google that offers a range of local and international channels depending on your location. One unique feature of YouTube TV is the ability to record shows and watch them at a later time.
However, it should be noted that this service is currently only available in the United States. It is possible to bypass this restriction using a virtual private network (VPN) service.
Discovery Plus Canada
Discovery Plus Canada is a streaming service that offers a variety of shows, movies, and documentaries, including content from channels such as Discovery, TLC, and Animal Planet.
To access Discovery Plus in Canada, you can sign up for an account on their website or use the Canadian version of the app, which was released in October. If you want to watch the American version of Discovery Plus, you can use a VPN service.
Hotstar
Hotstar is a popular Indian streaming service owned by the Star network, which was rebranded as Disney+ Hotstar in early 2020 after Disney acquired Star India. Hotstar offers a wide range of content in nine languages, including live cricket matches and major sporting events.
While the Canadian version of Hotstar has a limited selection of shows and movies, it is possible to access the full range of Hotstar content using a virtual private network (VPN) service to bypass regional restrictions.
Sling TV
Sling TV is a live streaming service that provides access to a selection of channels for a monthly fee. It offers various packages with channels such as ESPN, AMC, TNT, HGTV, HBO, and Cinemax.
While Sling TV is primarily available in the US, it can be accessed from outside the country using a virtual private network (VPN) service, allowing you to stream Sling TV content without restrictions.
Streaming Services Canada – Paid and Free Options for 2023
ESPN+
ESPN+ is a streaming service that provides access to live sports events and streams across various sports. While the main ESPN channel is known for its coverage of popular sports like NHL, MLB, and NBA, ESPN+ excels in its coverage of niche sports such as MMA, boxing, lacrosse, and Canadian football. Unfortunately, ESPN+ is not currently available to Canadians.
Peacock TV
Peacock TV is a streaming service based in the United States and owned by NBC Universal. It offers popular shows such as 30 Rock and has exclusive access to sports coverage like Premier League soccer matches.
Currently, the service is only available in the US, but users outside the country can use a virtual private network (VPN) to obtain a US IP address and access Peacock TV.
HBO Max
HBO Max is a streaming service that offers a variety of popular TV shows and movies, including Game of Thrones, Friends, and The Big Bang Theory. Unlike some other streaming platforms, HBO Max relies on its extensive library of past content to attract new subscribers.
At this time, Warner Bros has no plans to make HBO Max available to Canadians. However, it is possible to access the service using a virtual private network (VPN).
Hulu
Hulu is a streaming service currently available in the United States and Japan. It offers a wide range of TV shows, movies, and original programming.
Some top shows and movies available on Hulu include The Handmaid's Tale, Seinfeld, and The Thick of It.
If you are located in Canada and want to access Hulu, you will need to use a virtual private network (VPN) that is compatible with the platform.
VPN in Canada
Using a virtual private network (VPN) is legal in Canada and is allowed in every province and territory. VPNs create secure, private connections and are available in various formats from numerous companies.
While some VPNs charge a monthly fee, there are also many inexpensive options available, and it is possible to find discounts on annual and multi-year packages online.
Despite the availability of affordable VPNs, there is still a high demand for free VPN services.
In addition to traditional VPNs, mobile VPNs can be downloaded to Apple and Android devices for a monthly subscription. VPN routers with home networks and small businesses cover all connected devices.
Frequently Asked Questions
What's included in Disney plus Canada?
When you subscribe to Disney Plus Canada, you can enjoy the following features:
Multiple user profiles– Create up to seven user profiles on your Disney Plus account.
Watch offline– If you don't have an internet connection, you can still watch your favorite movies and TV shows by downloading them to your device for offline viewing.
Devices – Access your Disney Plus from any smart-enabled devices or TVs
Dolby Vision, 4K, and Dolby Atmos Support – Disney fully supports the latest digital audio technology.
Kids Viewing Profile – Set up custom viewing profiles for your kids to control the content they consume.
GroupWatch – Watch movies and shows simultaneously with friends and family at remote locations. Text and chat while you enjoy your entertainment together.
Original Disney Content – Get exclusive content like the new "Mandalorian" series.
What are the plans, and how many devices?
Disney Plus Canada is available for a monthly subscription fee of $11.99, or you can save money by paying for a year upfront at a rate of $119.99, which works out to $9.99 per month.
These prices are in Canadian dollars. You can save $23.89 on your package by committing to an annual subscription. With Disney Plus, you can stream to up to four devices within a household.
Free trial for Disney Plus Canada?
Disney Plus used to offer a free seven-day trial of the platform to new users, but this trial period ended after the company exceeded its subscriber goals. There is no free trial of Disney Plus available in any market.
If you are considering subscribing to the service but are still determining if it is right for you, you can try it out for a month and upgrade to an annual package later if you decide you like it. This can help you determine if Disney Plus is the right streaming service for you and your family.
Which is better, Disney plus or Netflix?
Netflix is a well-known and widely-used streaming service, but its content library differs in all countries. In Canada, Netflix offers a limited selection of content compared to what is available on the US version of the platform.
While Disney Plus has a smaller content library than Netflix, it continually adds new titles. It is expected to eventually surpass other streaming platforms and become the second most popular service behind Netflix.
Disney Plus is expected to become a major player in the streaming market. Currently, Netflix offers three subscription plans:
The basic package is $9.99 per month, allowing for one stream in SD resolution.
The standard package at $16.49, which includes two streams and HD resolution.
The premium package at $20.99, which allows for four streams in Ultra HD.
Disney Plus accounts are technically intended for use within a single household and should not be shared with others outside. Each Disney Plus account allows up to four simultaneous streams and seven user profiles.
While Disney and other streaming companies recognize that accounts may be shared with extended family and friends, it is important to note that this is not an approved service use.
Is Disney Plus free with Amazon Prime?
Disney Plus is not included with an Amazon Prime Video subscription in Canada. To access Disney Plus, you must sign up for a separate subscription, which costs $11.99 monthly after a seven-day free trial.
It is also possible to subscribe to Disney Plus as a standalone service without an Amazon Prime membership.
Is Disney Canada worth getting?
Disney Plus is a valuable streaming service in Canada due to its wide selection of movies and TV shows, including many that are not available on other platforms.
Additionally, the service is ad-free and offers an affordable subscription price. Overall, Disney Plus is a good choice for Canadian users.
How can I watch Disney Plus on my TV in Canada?
There are several options for watching Disney Plus on your TV in Canada. One way is to use an HDMI cable to connect your TV to your computer and stream Disney Plus.
Another option is to use a streaming device like a Roku or Apple TV, which allows you to access Disney Plus on your TV through the device.
How many devices can you have Disney Plus on?
Disney Plus allows for simultaneous streaming on up to four devices, making it a convenient option for families. This means that everyone in the household can watch their favorite Disney content without having to compete for screen time.
In addition to TVs, Disney Plus can also be accessed on computers, phones, and tablets as long as they are signed in with the same account. This makes it easy to watch Disney Plus on a variety of devices.
Can I cancel my Disney Plus annual subscription?
It is possible to cancel your annual subscription to Disney Plus. To do so, follow these steps:
Go to the Disney Plus website and log in.
Click on the "Your Account" tab.
Under "Subscriptions," click on "Cancel Subscription."
Confirm that you want to cancel your subscription.
Click "Yes, Cancel Subscription" to complete the process.
If you encounter any issues or have questions about canceling your subscription, you can contact Disney Plus customer service for assistance.