How to Watch Peacock TV Canada in 3 Simple Steps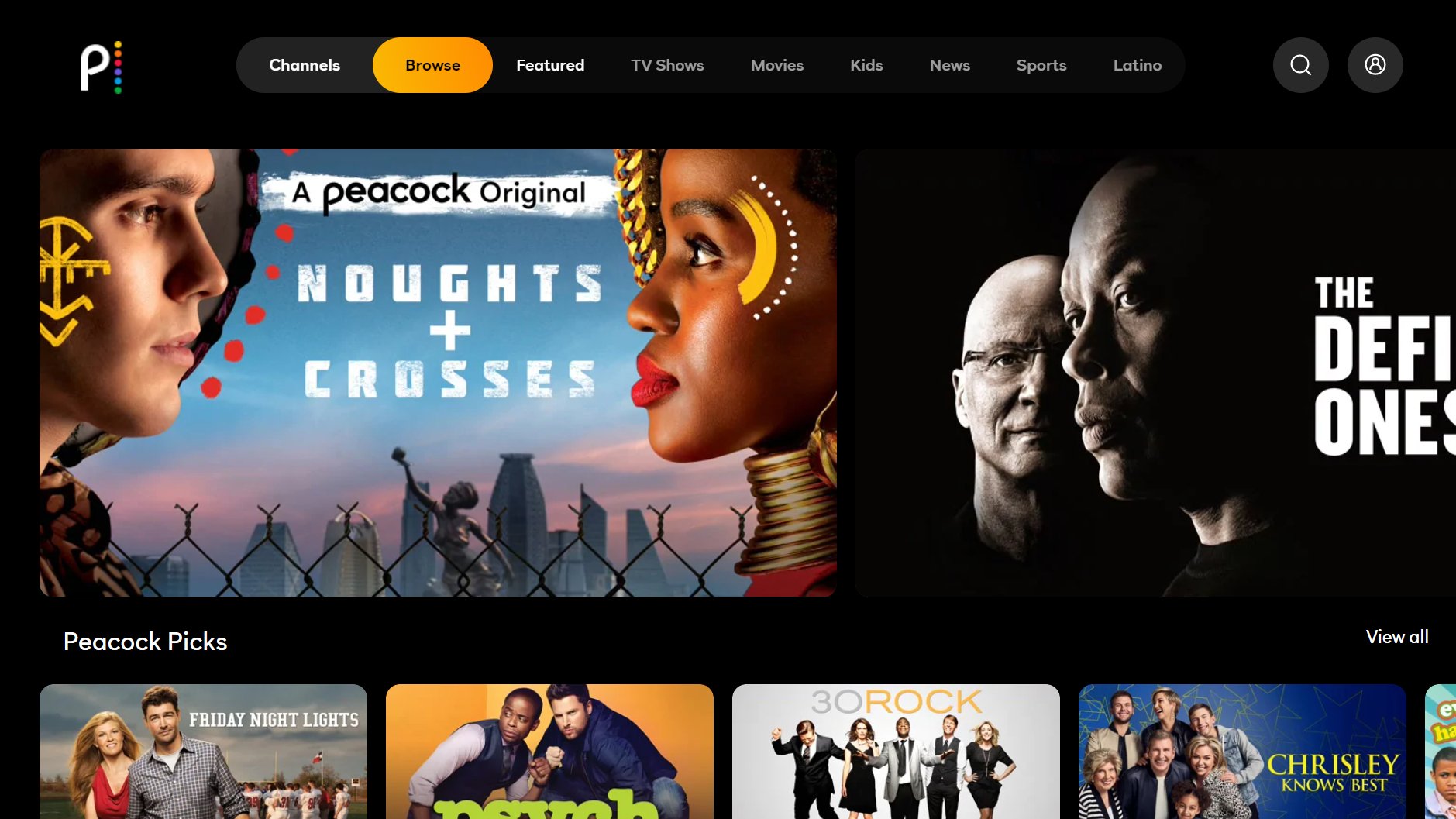 To access Peacock TV in Canada, you can use a VPN by following these simple steps:
Connect to a server in a region where Peacock is available
Log in to your Peacock account
Choose a show or movie to watch and enjoy!"
Why is Peacock TV Not Currently Available in Canada?
"Peacock and other streaming services may be unable to offer their programming in certain countries like Canada due to complex licensing and rights issues."
In June 2020, NBCUniversal entered into an exclusive agreement with Corus that granted Corus the rights to broadcast all Peacock Originals content in Canada.
"Based on this agreement, Peacock cannot provide its services in the Canadian market."
Is Peacock TV Expected to be Released in Canada in the Future?
"Like other streaming services, it is possible that NBCUniversal will consider expanding Peacock to an international audience in the future as it seeks to increase its subscriber base."
There are only a few definite expansion plans outside the United States.
However, Canadians can access reality TV programming through NBCUniversal's hayu platform.
I could not confirm whether Canadians can access Peacock through their Roku devices, but it is available to users in the United States.
An Overview of Peacock TV: What It Is and What It Offers?
Peacock TV is a video streaming service owned and operated by NBC Universal, based in the United States.
Peacock was launched on July 15, 2020, and offers a wide range of content, including movies, TV shows, NBC programs, and round-the-clock virtual channels. There are over 7,500 hours of programming available on the platform.
US viewers can try out the streaming service for free and access various programming through the entry-level tier.
In addition to popular shows like 30 Rock, Peacock has also gained exclusive access to sporting events like Premier League soccer matches.
Understanding the Pricing of Peacock: How Much Does It Cost?
The base package of Peacock is free, but it has a limited library and includes advertisements.
For a fee of $4.99 per month or $49.99 per year, users can upgrade to a paid version of Peacock and access a much larger content selection in the platform's library.
The paid subscription removes most advertisements on the service and grants access to Peacock's original series.
The next subscription tier, Peacock Premium Plus, is priced at $9.99 per month or $99.99 per year.
The Peacock Premium Plus tier offers ad-free content and access to the complete library.
Premium members also have access to new episodes of currently-airing shows the day after they have aired.
Premium members can also access Peacock content in 4K and HDR (if their TVs can display these formats).
Discovering the Most Popular Shows on Peacock: A Guide to the Top Titles
Peacock offers a range of popular shows, including The Office, as well as exclusive Peacock content like Law and Order: Hate Crimes and the new Saved By the Bell revival.
Peacock also features round-the-clock channels organized by genre, including The Office Zen and Premier League TV, which are particularly popular.
Other channels on Peacock include MSNBC, NBC News, E!, Syfy, Bravo, and Univision.
Is it Possible to Access Peacock from Outside the United States?
Peacock is a streaming service owned by NBCUniversal that offers access to live and on-demand content from over 40 networks, such as NBC, USA, Bravo, and SyFy. It is currently only available to users in the US, as the platform checks users' IP addresses to determine their location and block access to non-US users. However, users outside the US can use a VPN to obtain a US IP address and gain access to Peacock content.
Options for Viewing NBC in Canada: A Guide to Streaming and More
NBC is a highly popular network in North America, but it is only available in the United States. As a result, Canadians may need help accessing its content. To watch NBC in Canada, you can use a VPN to change your IP address to one based in the US. That will allow you to access the network's live stream and on-demand content.
Steps for Accessing Peacock TV: A Guide to Getting Started
Peacock TV is available on a wide range of devices with internet connectivity. To watch on a computer, visit peacocktv.com and log in with your Comcast username and password. You can download the Peacock app from the App Store or Google Play to watch on a phone or tablet.
Streaming Options for Peacock TV
Peacock TV can be streamed through the NBC app, available on various devices such as Apple TV, Roku, Amazon Fire TV, Xbox One, and Android and iOS devices. The app offers a free trial, after which users can subscribe to the channel for $4.99 monthly.
Peacock TV is a streaming service from NBCUniversal that offers both free and paid subscription tiers. The free version includes ads and a limited selection of shows, while the paid tier, which costs $4.99 per month, provides access to all of Peacock's content. The service can be accessed through web browsers, mobile devices, and connected TVs.
Netflix
Netflix is a well-known streaming platform that invests heavily in creating exclusive content and offers a range of popular movies and shows. In Canada, the platform offers three subscription plans: Basic, Standard, and Premium. The main difference between these plans is the number of devices streaming Netflix content concurrently.
YouTube TV
YouTube TV is a live TV streaming service owned by Google that offers a selection of local and international channels based on your location. It allows users to record shows and watch them later and is only available in the United States. However, users outside the US can use a VPN service to access YouTube TV.
Discovery Plus Canada
Discovery Plus is an excellent streaming service available in Canada that offers a wide range of popular TV shows, movies, and documentaries from channels such as Discovery, TLC, and Animal Planet. You can access Discovery Plus in Canada by creating an account on their website or downloading the app, which was released in October. If you wish to watch the American version of Discovery Plus, you can use a virtual private network (VPN).
Paramount Plus
Paramount Plus is a streaming service that offers a wide selection of highly rated movies and TV shows, including new and classic releases. You can choose to watch without ads for an uninterrupted viewing experience. Paramount Plus is available on Amazon Prime in Canada and can be accessed through supported devices like the Amazon Fire TV Stick. If you're looking for top-quality content, Paramount Plus is a great addition to your streaming service lineup.
Hotstar
Hotstar is a well-known Indian streaming service owned by the Star network. It was rebranded as Disney+ Hotstar in 2020 when Disney acquired Star India. With a vast library of over 100,000 hours of content in nine languages, Hotstar offers a wide variety of programming, including live cricket matches and other major sporting events. The Canadian version of Hotstar has a limited selection of shows and movies. Still, you can use a virtual private network (VPN) to bypass regional restrictions and access the full range of content.
Sling TV
Sling TV is a live streaming service that offers a selection of channels for a monthly fee. It includes packages featuring channels such as ESPN, AMC, TNT, HGTV, HBO, and Cinemax. If you are outside the US, you can use a virtual private network (VPN) to access Sling TV and stream its content without restrictions.
ESPN+
ESPN+ offers a wide range of live sports streams, including niche sports such as MMA, boxing, lacrosse, and Canadian football. It is especially known for its NHL, MLB, and NBA games coverage. However, ESPN+ is not currently available for Canadian viewers.
HBO Max
HBO Max features a selection of popular TV series and movies, including Game of Thrones, Friends, and The Big Bang Theory. While it primarily focuses on offering past content, it has yet to announce plans to expand its availability to Canada. However, Canadians can access HBO Max using a virtual private network (VPN).
Hulu
Hulu is a streaming service that offers a variety of TV shows, movies, and original programming in the United States and Japan. Some popular titles on Hulu include The Handmaid's Tale, Seinfeld, and The Thick of It. While Hulu is not directly available in Canada, it can be accessed using a virtual private network (VPN) compatible with the platform.