Can I Use Venmo in Canada?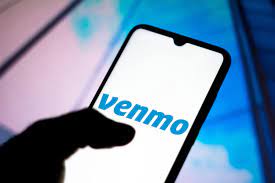 Is Venmo available in Canada?
"Unfortunately, it is not currently possible for individuals in Canada to create a Venmo account. In order to use the app, you must be located in the United States, have a U.S. cell phone number, and be at least 18 years old."
Venmo Alternatives for Canada
"Although Venmo and other popular American payment apps are not available in Canada, there are still several excellent alternative options for Canadians to use."
"Wise is a trusted and reliable international company with a strong presence worldwide. With 16 offices around the globe and over 10 million customers using their services, Wise is a safe choice for Canadians looking to transfer money internationally.
The company is known for being straightforward and transparent in terms of fees and exchange rates, making it easy for Canadians to understand and compare to competitors.
"Wise is the best choice for Canadians looking to transfer money to the United States or internationally, as well as for Americans looking to transfer money to Canada. (Note: Wise was previously known as TransferWise.)
"Wise is an excellent choice for Canadians looking to send money abroad or to someone in the United States. The company's user-friendly interface makes it easy to see what exchange rate you are being offered and what your transfer fees are.
You can fund your transfer through your bank account, debit card, or credit card (note that using a credit card may be considered a cash advance). Wise is also FINTRAC compliant, and everything is completed seamlessly through online banking.
Wise offers free transfers up to $800 CAD for Canadians as a special offer. Americans can also use Wise to send money to Canada easily."
2. Wealthsimple Cash App
"Wealthsimple now offers peer-to-peer transfers that can be easily completed with a few swipes on your phone. This service, called Wealthsimple Cash, is specifically designed for Canadians to send and receive the money within Canada.
As a relatively new offering, Wealthsimple is currently offering promotions to encourage more users to sign up. Wealthsimple Cash is a convenient and user-friendly option for Canadians sending money within the country."
"The Wealthsimple Cash App is a new, Canadian-only peer-to-peer payment app similar to Venmo. With this app, you can send money to other Wealthsimple Cash users using their unique Dollar $ign (username on the app) after you've added funds to your account.
The app has no fees, offers instant transfers, and can be used with Visa Debit cards to instantly deposit up to $500 per month (with a maximum of $5,000 per month).
In addition to the Cash App, Wealthsimple offers other financial management products such as Wealthsimple Trade and Wealthsimple Invest. As a current promotion, Wealthsimple offers a $25 bonus cash for new users who sign up for the Cash App.
Other Popular Money Transfer Apps
Cash App
Cash App is a mobile payment service that is not available in Canada. However, there are several alternatives that Canadians can use to send and receive money.
These include Wise, PayPal, and Wealthsimple. It is important to compare the features of these different apps in order to determine the best one for your needs.
Zelle
Zelle is a digital payment system that enables users to make instant bank-to-bank payments. It is available in the United States and Mexico but not in Canada.
Canadians who want to use Zelle must either have a U.S. bank account or credit card, as the app is not available in Canada and making payment requests from within the country is impossible.
Will Venmo come to Canada?
There are two main reasons why Venmo is unlikely to be available in Canada:
The country already has the Interac eTransfer service, which allows individuals to easily and cheaply transfer funds to one another. The Interac Association, founded by major Canadian banks such as RBC, Scotia, and T.D., controls the payment transfer space in Canada.
Venmo may face competition from established payment transfer services in the Canadian market.
Features of Venmo
In addition to its other features, Venmo is particularly popular among millennials because it is a social payment platform.
The app includes a social feed that displays transactions (without dollar amounts) and allows users to add messages and emojis. This has two main benefits:
It allows users to request money less awkwardly by sending a message or emoji-laden request rather than asking in person.
Since transactions are public, people are more likely to pay back their friends quickly in order to avoid being seen as a "moocher" in the group.
What is Venmo and How it Works?
Venmo is a mobile payment platform that allows users to pay and request money from friends without using Cash. It was founded in 2009 by two students at the University of Pennsylvania and acquired by Braintree in 2012 for $26 million.
PayPal then acquired Braintree in 2013 for $800 million. In addition to its peer-to-peer payment capabilities, Venmo can be linked to a bank account, credit card, or debit card to be used as a payment method with approved partners.
In 2018, Venmo released a physical debit card that can be used at stores in the United States wherever MasterCard is accepted. In Canada, "Just Venmo me" is similar to "Just E-transfer me."
In 2021, PayPal announced that it would accept cryptocurrencies such as Bitcoin and plans to extend this support to Venmo in the year's first half.
Frequently Asked Questions
Can I use Venmo for the U.S. to Canada?
Venmo is not available to Canadian users as it is only available to individuals physically in the United States.
How to send money from the US to Canada?
One option for sending money internationally is to use a digital international money transfer service like Wise or XE.
What is the Canadian equivalent of Venmo?
Several Canadian alternatives to Venmo include Interac, KOHO, and Wealthsimple. Interac is a service that enables electronic money transfers, while KOHO is a prepaid debit card that helps users track their spending. Wealthsimple is an online investment platform that allows users to invest with low fees.
Do they have cash app or Venmo in Canada?
Cash App and Venmo in Canada are not available. Instead, Canadians can use PayPal, Interac e-Transfer, or Apple Pay to send and receive money.
PayPal is a global service that enables users to send money to each other and pay for goods and services. Interac e-Transfer is a Canadian service that allows users to transfer funds between their bank accounts.
Apple Pay is available on iPhones and iPads and enables users to send and receive money from other Apple Pay users.
What are the payment apps in Canada?
Several payment apps are popular in Canada, including TransferWise, PayPal, and Koho. These apps offer a range of features and benefits.
TransferWise enables users to transfer money between countries at a lower cost than many traditional methods.
PayPal is a widely-used app that allows users to send and receive money and make payments for goods and services.
Koho is a Canadian app that provides users with budgeting, saving, and investing tools. Each app has unique features, so it is important to compare them to choose the best one for your needs.
Why I cannot use Venmo in Canada?
Venmo is a digital wallet that enables users to transfer money to each other easily. It is popular among millennials because it is quick and convenient to use.
However, Venmo is not available in Canada, which can be frustrating for Canadians who prefer to use Venmo instead of traditional payment methods like checks or bank transfers. There are a few reasons why Venmo has yet to enter the Canadian market.
One reason is that there are already several established digital payment platforms in Canada, such as PayPal and Interac e-Transfer. Venmo would face competition from these platforms, so it has yet to decide to expand into the Canadian market.
Can I use PayPal in Canada?
Yes, it is possible to use PayPal to send money to people in Canada. PayPal is a reliable online payment system that lets users send and receive money online. It can be used to pay for goods and services or to send money to friends and family.
How can someone send me money from Canada?
Depending on your location, several options are available for sending and receiving money from a bank account. For Canadians, some popular options include wire transfers and services like PayPal.
A wire transfer involves transferring funds between bank accounts and can be done through a bank or an online service like Western Union. However, wire transfers can be costly, so it is important to compare rates before deciding on this option.
PayPal is another option for sending and receiving money from Canada. It is a global service that allows users to send and receive payments online and is available in over 200 countries.
Signing up for a PayPal account is free, and transactions are usually processed quickly.
What e-wallet is best in Canada?
There are several e-wallets in Canada, including PayPal, Apple Pay, Google Wallet, Interac Online, and Koho. The best e-wallet for you will depend on your needs and preferences.
Try out a few different options to see which one you like best. Each e-wallet has its own strengths and weaknesses.
PayPal is a widely used e-wallet that many online and offline merchants accept. Apple Pay is a good choice for iPhone users because it is integrated into the phone's operating system.
Google Wallet is a good option for Android users as it is connected to a Gmail account. Interac Online is a Canadian e-wallet useful for transferring money between bank accounts. Koho is another Canadian e-wallet with a range of features.