Where to Watch the Kardashians in Canada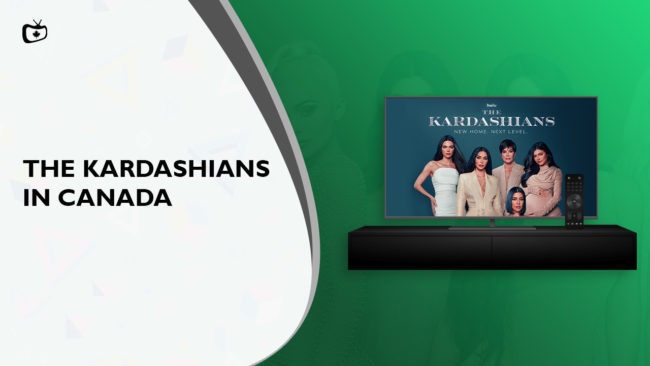 The Kardashians have achieved widespread fame and are considered one of the most well-known reality families in the world. They are often compared to the Royal family of England, and their fame places them among the most prominent families globally.
The Kardashians are a family who have been featured on several reality shows and spin-off series, and as a result, they are constantly being filmed. That is a benefit as their lavish lifestyle is enjoyed by many worldwide viewers.
If you reside in Canada and desire to view the program but need help accessing it via streaming, you have come to the right place.
Learn Where to Watch The Kardashians in Canada
Top Locations for Viewing The Kardashians in Canada
1. Disney+ (Star) Canada
Disney+ is a popular streaming service that features a majority of original Disney content, with a few exceptions of older titles. Recently, the platform has expanded its offerings to include more shows and movies aimed at adult viewers, such as Star Wars shows and The Kardashians in Canada. These shows can be found in the Star section of the Disney+ platform.
Star is a subsection of Disney+ exclusive to countries outside the United States. These countries include Canada, Singapore, Western Europe, Australia, Hong Kong, and Taiwan.
Star is a relatively new feature on Disney+, combining content from various channels to make it available in new locations.
In 2021, Disney+ introduced Star as a new feature, which brings together content from various Disney-owned channels and studios, such as Disney, Freeform, FX, 20th Century Studios, Hollywood Pictures, Searchlight Pictures, and more, creating a single destination for entertainment in countries outside of the United States.
Star was introduced on Disney+ only recently but has rapidly expanded its offerings. In April, it announced the addition of the reality show The Kardashians to the platform, making the debut episode available to stream on the same day as its release date in the United States.
The Kardashians' second season has been confirmed for September 22 release in the United States, and Star on Disney+ will also release on the same date. The show will be available on the streaming service under the Star banner, with new episodes added each week.
To access the Star page on Disney+, log into your account or create a new one. After logging in, you will be directed to a home screen with profiles.
Select the desired profile, or create a new one if you are a new user. On the home screen, you will see a logo with dark blue writing and a star symbol for the letter. That is the Star logo. Click on it to access the page.
Star is geared towards adult audiences, so if you wish to access it, you may need to adjust the parental controls on Disney+. To do this, navigate the Disney+ website and select edit profiles. You will then be prompted to set the age range for the content you want to watch, which goes up to 18+.
When creating a profile on Disney+, you can set age restrictions to access mature content. If you choose to have access to mature content, you will have access to everything up to 18+.
If you choose not to have access, your content will be restricted to ages 14 and underused. Once your age restriction is set, you will be prompted to create a PIN to secure the parental controls.
Once you have set your parental controls, you can navigate to Disney+'s main screen and click on the search bar at the top. Type in the title of the show you wish to watch, such as The Kardashians, and enjoy the show.
Star offers two pricing options: a monthly subscription at $11.99/month or an annual subscription at $119.99. The annual subscription offers savings of $23.89 compared to 12 monthly payments of $11.99.
Disney+/Star does not offer a free trial option, so users will not have the opportunity to test the service before purchasing.
However, users can opt for a one-month subscription and, after evaluating their experience, decide to purchase a year-long subscription. They can cancel the subscription if the service does not meet their expectations.
When subscribing to Star on Disney+, users can access all the content available on the Disney+ platform. That includes a wide variety of original movies, Pixar films, Disney shows, Hulu shows, and much more, giving users a great deal of content to enjoy.
2. Using a VPN
The Kardashians are currently unavailable to stream in Canada on Disney+ without using a Virtual Private Network (VPN), which can mask IP addresses and protect identities from enabling access to content from different regions.
We will provide a selection of top VPNs that work well with streaming services to access The Kardashians.
Surfshark
Founded in 2018 by Vytautas Kaziukonis, this VPN based in the Netherlands offers protection for user information through features such as data leak detection and prevention, personal search capabilities, and the ability to conceal IP addresses for increased privacy and security on the internet.
Surfshark VPN offers fast connection speeds of 2×10 gigabits per second, reducing the likelihood of buffering or lag compared to VPNs with lower speeds. They provide three subscription plans – monthly, yearly, and two-year contract options.
Surfshark provides its customers with a wide range of options, with over 3,000 servers. Despite the high server count, it maintains high connection speeds even with many users. It is a great choice for pairing with streaming services such as Hulu.
Surfshark offers the following plans:
$12.95 per month for a one-month purchase
$3.99 per month for a one-year subscription (total cost of $47.88)
$2.49 per month for a two-year subscription (total cost of $59.76)
To watch The Kardashians, download the app from Google Play or the App store.
Express VPN
Founded in 2009 by Peter Burckhardt and Dan Pomerantz in the British Virgin Islands, Express VPN encrypts and protects user data on devices such as phones, tablets, computers, and Smart TVs.
Express VPN offers high-speed connections of up to 135 megabits per second for users, allowing for fast downloading of content at speeds of up to 475 megabits per second. This service is faster than Surfshark, with even less likelihood of buffering or lagging.
A subscription to Express VPN may not be the quickest option available; however, it is a service that only elicits a few complaints.
The options for payment include the following:
A one-month subscription for $12.95
A six-month subscription at a monthly rate of $9.99
A one-year subscription at a monthly rate of $8.32
Express VPN may cost more than Surfshark; however, it offers high-speed connections, robust security features, and a guaranteed protected IP address. Its reputation as a leading VPN provider is well-deserved. In addition, Express VPN offers a 30-day money-back guarantee for users who are not satisfied with the service.
CyberGhost VPN
CyberGhost, a Romanian VPN founded by Robert Knapp in 2011, frequently ranks as one of the best VPNs available. That is due to its extensive server network, the capability of having up to seven connections and using top-notch protocols like OpenVPN and WireGuard to ensure its subscribers' highest level of security.
CyberGhost is highly regarded for its advanced security measures, one of which is a strict no-log policy. That means the VPN does not retain any data entered during internet searches, providing peace of mind for users regarding issues such as credit card fraud, password hacking, and data breaches.
CyberGhost stands out by offering a unique one-week free trial, which can be accessed without even providing credit card information. That is an exceptional advantage over other VPNs that cannot provide a free no-commitment trial.
CyberGhost VPN is known for its swift connection speeds, which are stated to be faster than many other VPNs, with minimal buffering. It has reported an average download speed of 548 Megabits per second.
CyberGhost has a variety of subscription plans available:
A one-month subscription at the cost of $12.99
A one-year subscription at a monthly rate of $4.29
A two-year subscription at a monthly rate of $3.25
A three-year subscription at a monthly rate of $2.29 with a bonus of three months of free service.
3. Hulu
Hulu is a subscription-based streaming service in the United States that Disney and NBC Universal jointly own. It was first launched in 2007, offering recently aired programs with ads, and it was free. The Kardashians can be watched through the service.
Hulu offers its users several options, including a plan with advertisements and a more expensive premium plan without ads. It no longer offers a free service. The transition to a paid subscription service occurred in 2010, just a few years after its launch.
Hulu subscription prices include the following:
USD 6.99 per month or $69.99 per year for an ad-supported service
$12.99 per month for an ad-free service
Both subscription options on Hulu are accompanied by a 30-day free trial, allowing users to test the service by streaming The Kardashians and the ability to cancel the subscription before being charged. Users can purchase a monthly or yearly subscription and enjoy The Kardashians show streaming if they find the service satisfactory.
To watch The Kardashians on Hulu:
To access Hulu and watch programs such as The Kardashians, you will need to use a Virtual Private Network (VPN) if you live outside of the United States and Japan, as those are the only countries where Hulu is available. To do this, download the app of your preferred VPN on your desired device and create an account with them.
After selecting and setting up your VPN, log in to your account using your credentials and open the home page on the app or website.
When you log in to your VPN, you will be taken to a screen where you can select the country you want to connect. Locate and select the United States, then continue to the next step.
Once your location is set to the United States, you will have access to the American version of Hulu.
After your location is set, close the VPN app and open the Hulu app; if you haven't downloaded it yet, you can find it on the app store by searching for the green and black icon labeled 'Hulu.'
Once you have the Hulu app on your device, you can start using it.
To use the Hulu app, you must log in with a valid account; if you don't have one, you can create one by providing an email address and password.
After logging in, navigate to the top right corner of the screen, where you'll find a magnifying glass or a search bar icon. Click on it, and type in The Kardashians in the search field, which will bring up the show for you to start streaming.
Select the show The Kardashians from the search results, and you can now enjoy watching the glitz and glamour of one of the most popular television family dramas of all time.
Concluding Remarks
The Kardashians are a well-known family in the entertainment industry, thanks to their numerous spin-off shows and the longest-running reality series to their credit. They have created a legacy of their own in the Television industry.
The Kardashians have returned with a new spin-off series, and the second season is set to premiere on September 22. Those living in Canada who wish to view the debut episode can do so by utilizing one of the two methods specified above.