20 Best Reincarnated Anime To Watch in 2023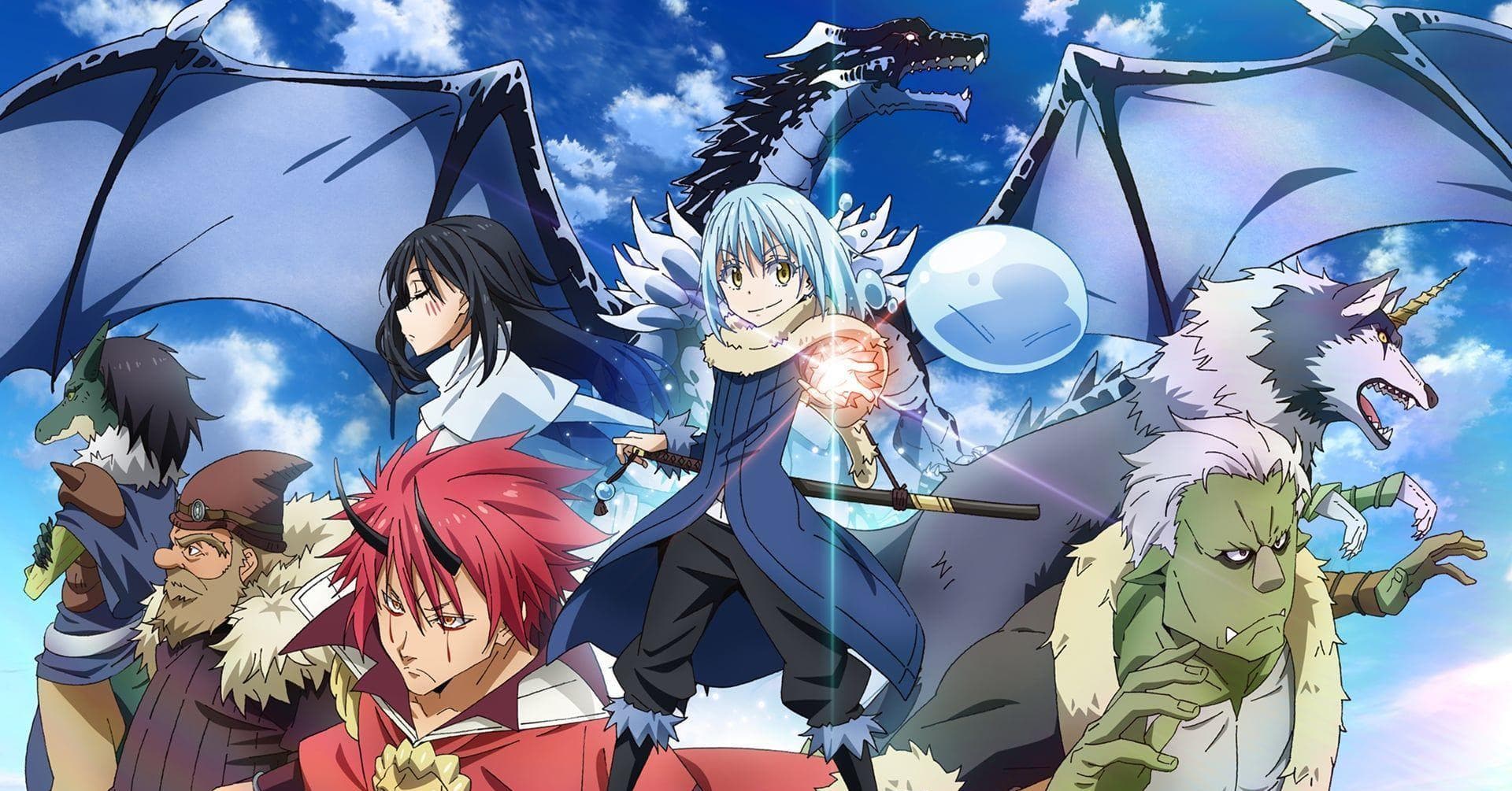 Reincarnated Anime – Folks! In this article, we will discuss reincarnated anime, so first of all, let's get to know what reincarnated anime is.
Reincarnation is an overdone concept in the field of anime. Fans are not so surprised when their favourite character returns to new worlds and new bodies after they are made to die.
This concept provides numerous possibilities for adding a genuine feeling of novelty that the fans can only sense.
Nowadays, the quantity of Isekai anime keeps on increasing. If this is hyperbolic, you have not learned of Isekai anime's mass production in the past years.
Anime like Shield Hero, Konosuba, Mushoku Tensei, Slime Datta Ken, and Re Zero is front leading and thankfully keeping the genre originality alive.
Isekai and Reincarnation go clasping hands but that doesn't mean that every Reincarnation is Isekai. Shield Hero, Re Zero and Overlord are great Isekai, but Reincarnation doesn't occur; they cannot be included in that list.
So, let's dive into the top 20 anime, where in another world, MC has reincarnated–
Oda Cinnamon Nobunaga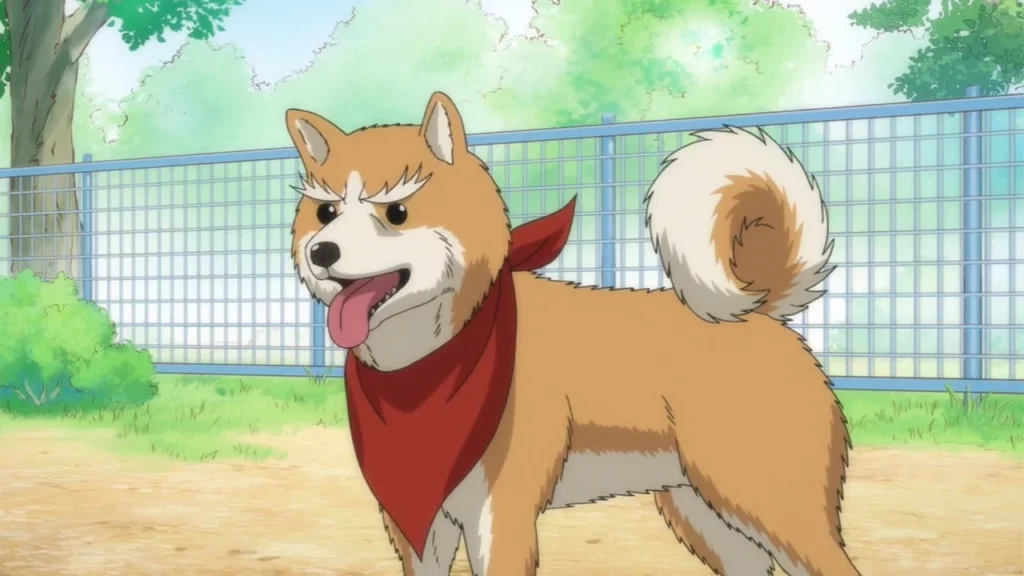 The warring states are very well known for seizure and warfare. Along with many other warlords, Oda Nobunaga reincarnated in modern-day Japan. Instead of continuing their combat on the battlefield, now, in the dog park, they have to face each other as he reincarnates as Shiba Inu.
Number of episodes – 12
Rating – 65/100
Number of seasons – 1
Studio – Studio Signpost
Reason to watch–
Undoubtedly, this is the cutest and light-hearted reincarnated anime. This is the perfect choice if you want to watch the Kawaii War. Dog lovers also do not need a reason to watch this adorable anime.
Didn't I Say to Make My Abilities Average in the Next Life?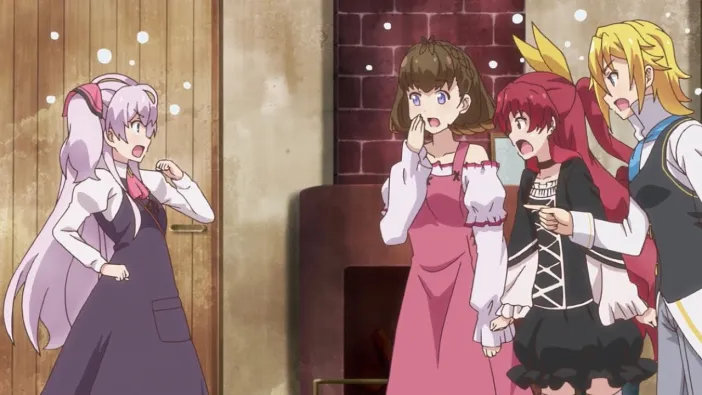 Standing out means you are either a mess or just too popular.
Though not a mess, Kurihara Misato, without any friends, is always alone. She only wanted average abilities to socialize like everyone in her next life.
She was reincarnated in the world where all her wishes were granted. She is born as Noble's daughter in a world where magic is considered a standard. She is named Adele Von Ascham and soon discovers she has more than average abilities.
Number of episodes – 12
Rating – 66/100
Number of seasons – 1
Studio – Project No.9
Reason to watch–
The most crucial factor of this reincarnated anime is Truck-kun. Keeping jokes apart, this anime has an all-female cast–that is bubbly and very cute inside out.
So I'm a Spider, So What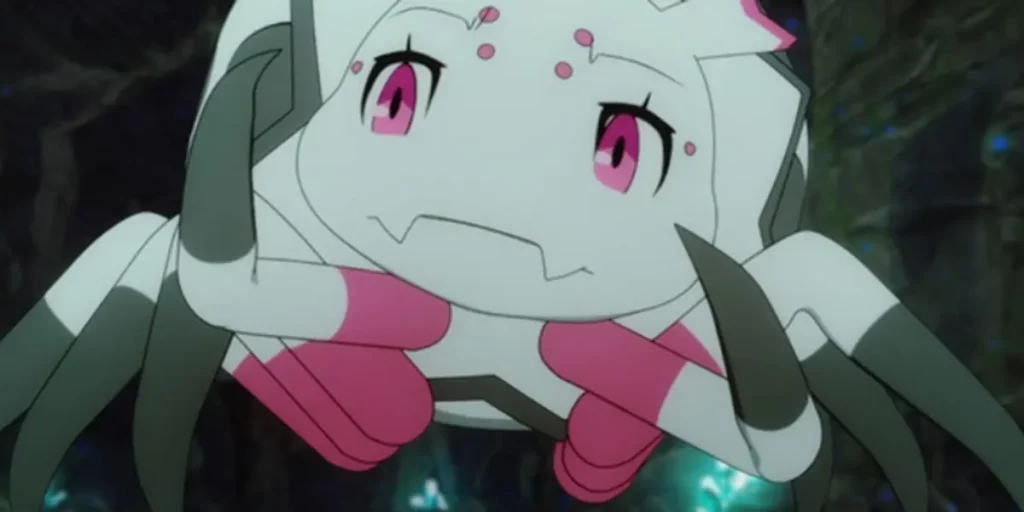 Not all have good luck, and this fits our proponents too.
When an explosion destroys the lives of many students, all get reincarnated either as a royal member, prince or prodigy in a world–a fantasy world. Except for our proponent, who reincarnated in the form of a spider, and the fun fact is–of the weakest kind, LOL
In the web, you either get eaten, or you eat.
In order to survive, she gets to know that the world is an RPG game. To level up, she defeats the monsters after going on an adventure. In this way, she can enjoy a happy and better life.
Number of episodes – 24
Rating – 67/100
Number of seasons – 1
Studio – Millepensee
Reason to watch–
If you are scared of spiders, still you won't be able to help yourself but adore Kumoku–as she's the cutest spider ever.
So I'm a Spider, So What is an anime where Reincarnation has occurred in another world. This anime is the incarnation of "Survival Of The Fittest."
I've Been Killing Slimes for 300 Years and Maxed Out My Level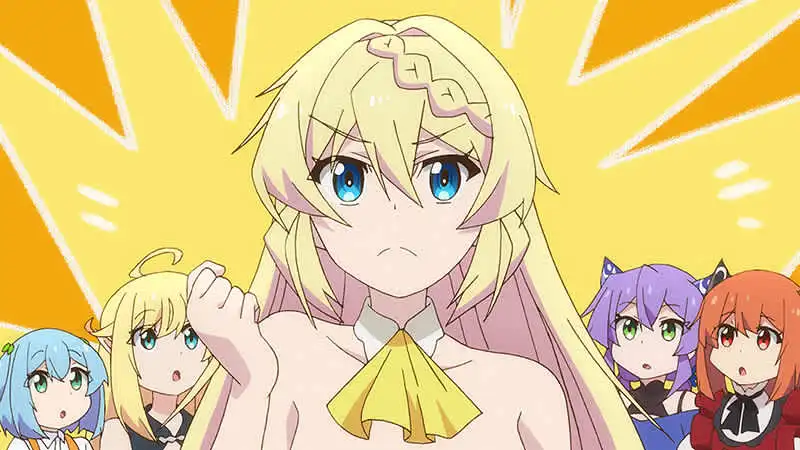 Azusa Aizawa, a corporate enslaved person, died due to severe exhaustion. She gets reincarnated as an immortal after seeking blessings from a goddess.
Without even realizing it, she reached level 99 by killing slimes for 300 years only to protect the inhabitants. As the word spread, guests, elves, dragons and many others knocked on her door. Some needed her help, while some wanted one-on-one.
In some of them, she soon finds familiarity.
Number of episodes – 12
Rating – 68/100
Number of seasons – 1 (Season 2 announced)
Studio – Revoroot
Reason to watch–
After the Grace of The Gods, this is a well-known second reincarnated anime related to slimes. The proponent keeps killing the slimes to protect its people instead of researching them.
Like all the others, this isekai will calm you down and is, therefore, a must-watch.
By The Grace Of The Gods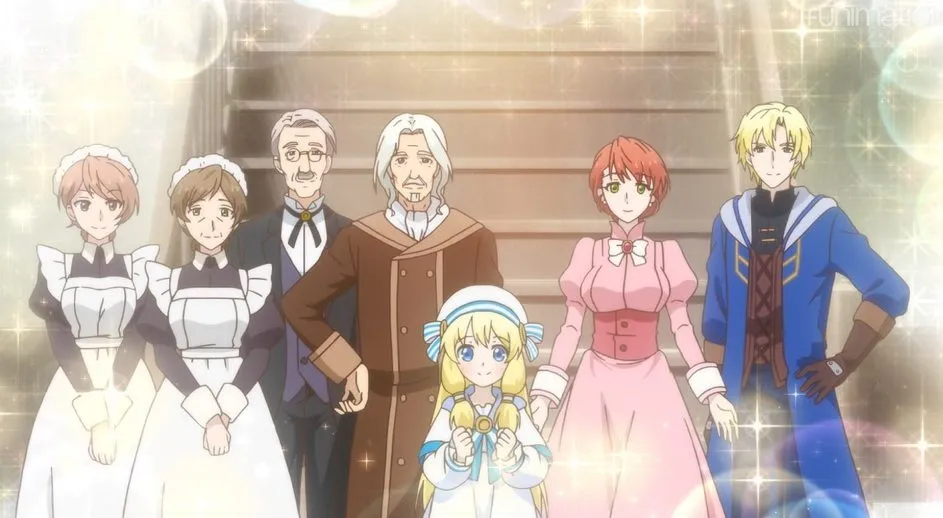 In Isekai anime, Gods say," We ain't saving you until you die".
Gods give mercy to Ryouma Takebayashi because of his untimely death. Misfortune can be regarded as his life and nothing more. As a result, God provides him with one more chance where he has to chase only one goal: to be himself and enjoy life.
This is how and why Ryouma was reincarnated in a world where he researches and cares for the slimes. And in this way, he spent his time.
Number of episodes – 12
Rating – 69/100
Number of seasons – 1 (Season 2 announced)
Studio – Maho Film
Reason to watch–
This isekai anime is the most healing anime released in recent years and revolves around a boy who only tries to enjoy his life the most. This anime is the perfect choice if you like the idea of comfort.
In The Land Of Leadale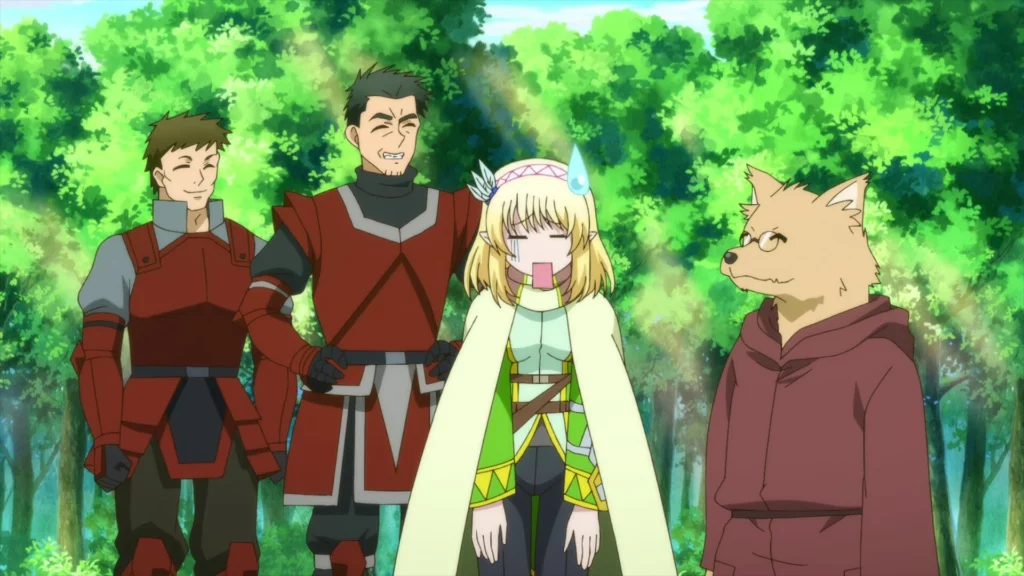 The only thing that is keeping Keina Kagami alive is life support. Her only way to be free and escape reality is a Leadale named VRMMORPG.
Life support stops working all of a sudden, and so Keina dies.
She soon reincarnates as Canya, the highest-level elf in the Leadale game.
The last she interconnected with the world was two centuries ago. She now wants to roam freely and is therefore looking for an adventure.
Number of episodes – 12
Rating – 70/100
Number of seasons – 1
Studio – Maho Film
Reason to watch–
In the Land of Leadale is a heartwarming and pleasant isekai anime where Reincarnation occurs in a game. It is a very relaxing watch as it shows a familial bond.
Knight's & Magic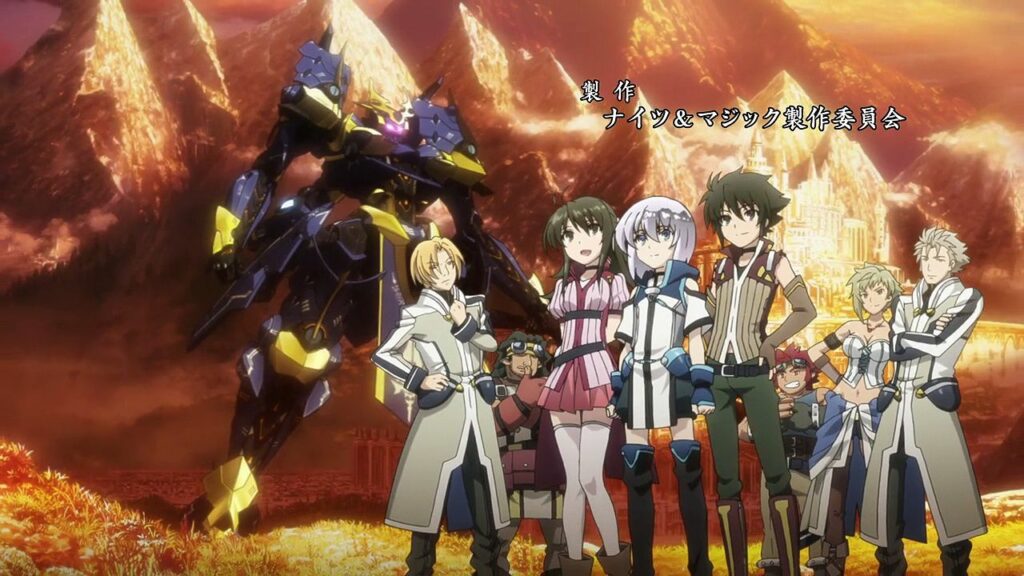 Car-Kun, an otaku, has reincarnated into the world of magic, beasts and robots. Ernesti Echevarria, the noble's son, possesses immense magical abilities.
He joins Royal Lahaina, an academy where the students navigate robots (called Silhouette Knights) as they protect the kingdom from threats to humans and demons.
Otaku builds his own Knight as he wants to do something unthinkable.
Number of episodes – 13
Rating – 71/100
Number of seasons – 1
Studio – 8bit
Reason to watch–
This anime delivers us Knights along with Mecha Knights, as promised. It has everything, such as a royal academy, demons and magic, so our proponent can fulfil his wish of making a massive robot.
The romance between the robots and proponents is shown in this reincarnated anime. We must say– An unparalleled love tale.
Seirei Gensouki Spirit Chronicles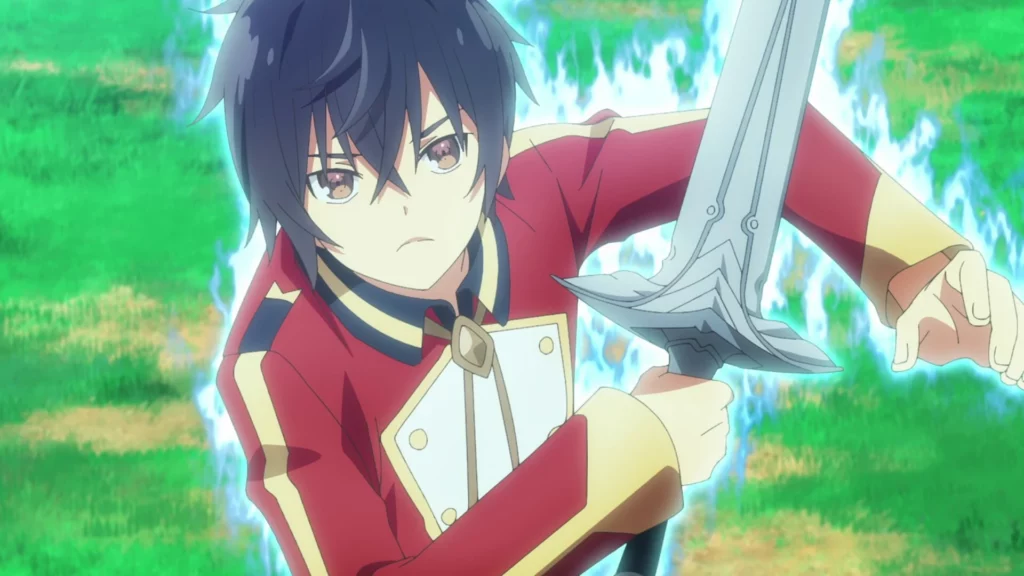 Haruto Amakawa dies in a mishap and experiences rebirth into a body where the original soul remains present. This body belongs to Rio, a young man whose sole purpose is to seek revenge for his mother's murder.
The world of Rio is entirely different.
As a result, their memories and personalities are amalgamated. After this, they soon find out a magical power inside them. Rio gets happy as he finally has the opportunity to take revenge for the death of his mother and live a better life.
However, fate turns unexpectedly when Rio becomes the hero by rescuing a princess from kidnapping. In recognition of his bravery, he is granted a scholarship to attend the Royal Academy – an environment uneasy for Rio.
Number of episodes – 12
Rating – 72/100
Number of seasons – 1 (Season 2 announced)
Studio – TMS Entertainment
Reason to watch–
You may not be able to see another isekai anime of one-body-two-soul. Other than this, both of them have separate goals, the former wants to avenge the death of his mother, and the latter wants to get reunited with his friend.
We will not say that this anime is among the top competitors, but at least they have tried something different rather than the incarnation in some fantasy world.
Trapped in a Dating Sim – The World of Otome Games Is Tough for Mobs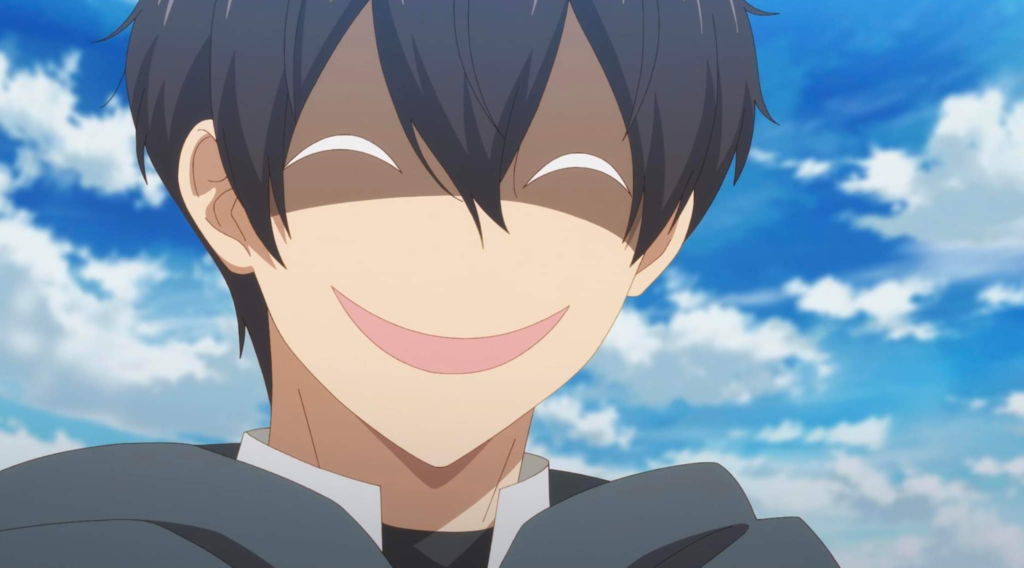 Leon, an office worker, dedicated his life to work, sacrificing sleep. His last recollection of his past existence was tripping down the stairs, surrendering to exhaustion, and losing consciousness.
Soon he finds himself reincarnated into the very world of the Otome game that consumed his previous life, the game he dislikes so much.
Armed with an intimate understanding of every aspect of this game, as if it were second nature to him, Leon embarks on a singular quest: to forge a path towards a tranquil existence, determined to alter the course of this world.
Number of episodes – 12
Rating – 73/100
Number of seasons – 1
Studio – ENGI
Reason to watch–
This series is especially for those who are Otome game fans. Women rule this world.
Phantom Thief Jeanne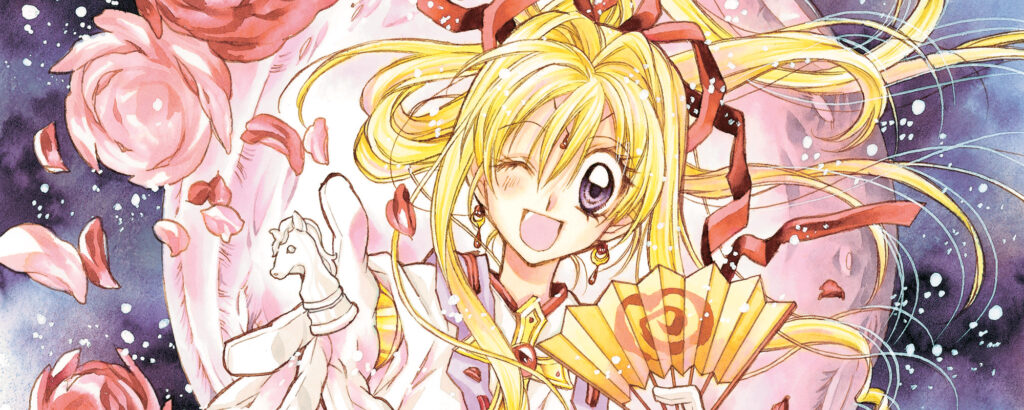 Maron Kusakabe is a thief at night and a school girl at day time. Demons inhabit the art pieces and hunt the holder with a weak heart.
This is the time when Maron appears. She blocks the demons inside those art pieces with the aid of an angel and a finfish. It might seem like benevolence, but it wasn't because, according to the law, this act was more of a burglary, as those art pieces disappear when demons are blocked away.
Maron's best friend is her classmate, a detective's daughter, who gets challenged by Sinbad, a thief.
Number of episodes – 44
Rating – 74/100
Number of seasons – 1
Studio – Toei Animation
Reason to watch–
As a beloved 90s classic, Phantom Thief Jeanne draws inspiration from the legendary French national heroine Jeanne d'Arc. She beautifully portrays the angel Fin Fish, reflecting the essence of an archangel and her unwavering commitment to the divine.
Although not belonging to the isekai genre, this reincarnation anime captivates its audience with its compelling storyline.
Phantom Thief Jeanne, brought to life by Toei Animation in 1999, releases a nostalgic charm that will give you retro solid vibes. Prepare to be enchanted by those enchanting big sparkling eyes.
The Misfit of Demon King Academy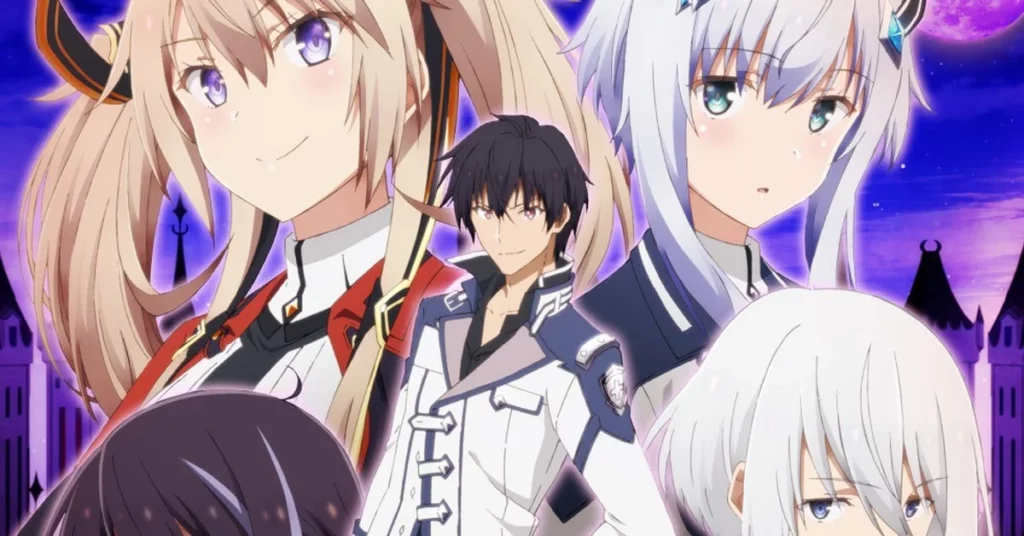 Being a mighty Demon King, Anos Voldigoad possessed the strength to defeat humans, spirits, or even gods effortlessly. However, feeling bored, he eventually reincarnated into a harmonious world. After all, even a Demon King deserves a break occasionally.
Anos finds himself reincarnated in a world where the descendants have grown exceptionally weak due to the abundance of peace.
Excess proves to be detrimental.
Despite his expectations of a grand reception, Anos enrols in the Demon King Academy. However, he discovers that his image has been distorted and misrepresented. Now, he is labelled as an impostor.
Will he be able to regain his lost glory?
Number of episodes – 13
Rating – 75/100
Number of seasons – 1 (Season 2 announced)
Studio – Silver Link
Reason to watch–
The Misfit of Demon King Academy features an incredibly overpowered main character, making the anime absurd and predictable. However, despite these aspects, the series manages to be thoroughly entertaining.
Having an overpowered demon king as the protagonist promises an exciting and action-packed adventure. This anime is undoubtedly a must-watch if you enjoy action, fantasy, and powerful characters.
My Next Life as a Villainess: All Routes Lead to Doom!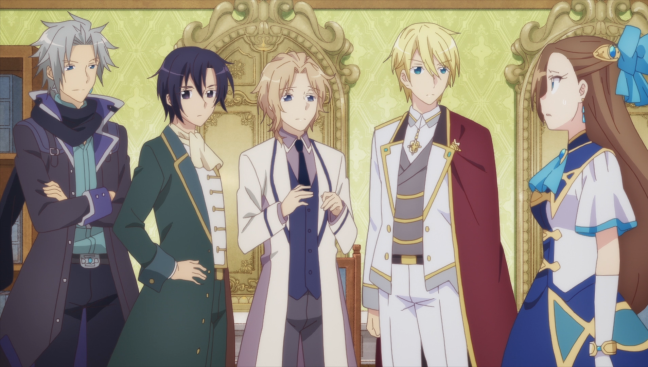 Living as an antagonist is not an appealing prospect, but it was never a matter of choice for our protagonist.
The burden of being an antagonist was thrust upon her when she met an untimely demise and found herself reincarnated as one. Surprisingly, she was reborn as the villainess in an otome game she once enjoyed.
The prospect becomes all the more daunting for her as she possesses the knowledge of the game's inevitable disastrous outcome for Catarina Claes, her character. Fully aware of the impending doom, she must use every ounce of her understanding of the game to defy fate.
Calling off her engagement with a prince is the initial step to changing her fate.
Number of episodes – 24
Rating – 76/100
Number of seasons – 2
Studio – Silver Link
Reasons to watch–
If you are interested in otome games, consider adding "My Next Life as a Villainess: All Routes Lead to Doom" to your list.
One of the unique selling points of this anime is its reverse harem. Apart from that, "My Next Life as a Villainess" presents the ending right from the start.
Douluo Dalu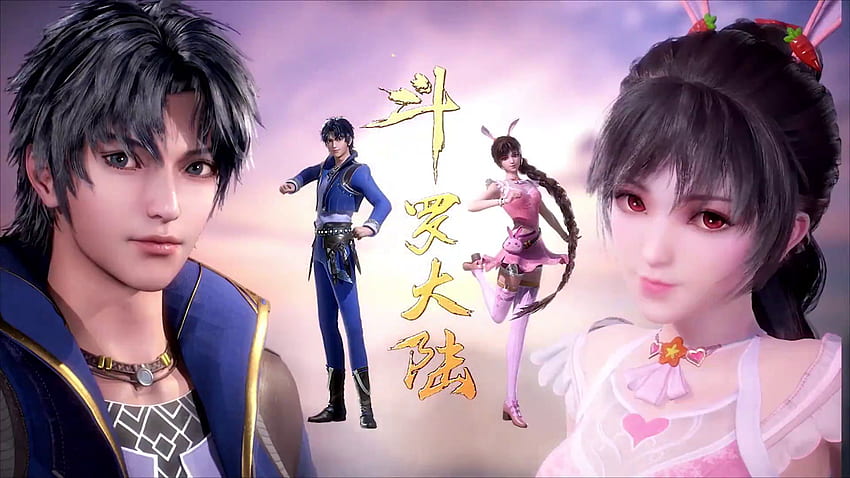 For many people, receiving everything might be considered greedy, but for Tang San, it represented his genuine desire. As an esteemed disciple of the martial arts clan, Tang San possesses unmatched skill in utilizing hidden weapons.
Tang San went against the rules by obtaining forbidden knowledge from the Inner Sect's lore, an act punishable by death. Branded as a traitor, he sacrificed his life to prove his sincerity, leaping off Hell's Peak.
However, destiny had other plans. Through Reincarnation, Tang San found himself in a world without martial arts, known as Douluo, where everybody possesses a spirit that can be cultivated to become a Spirit Master.
Tang San finds himself with the most useless spirit in this new world. Despite this, he possesses a solid spiritual power within himself.
Number of episodes – 208
Rating – 78/100
Number of seasons – 12
Studio – Sparkly Key Animation Studio
Reason to watch–
"Douluo Dalu" is a Chinese animation that offers a refreshing departure from traditional Japanese animation. Taking a break could provide your eyes with a much-needed rest.
Douluo Dalu impressively excels in its execution of the plot, whether it's thrilling action, comedy, or captivating romance.
The World's Finest Assassin Gets Reincarnated in Another World as an Aristocrat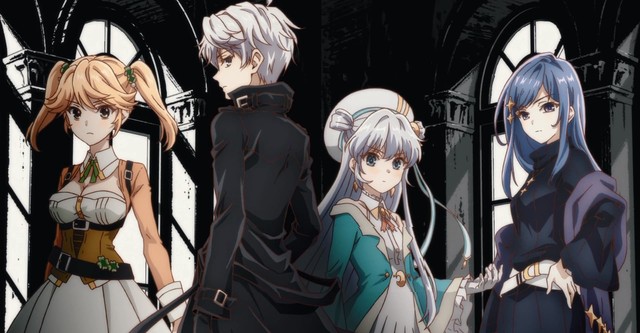 Loyalty is not always valued. For the world's most skilled assassin, remaining loyal to his organization ultimately resulted in nothing but his death.
A frustrated assassin stands before a goddess who refuses to let his skills go to waste. The goddess grants him a new chance at life through Reincarnation, this time into a noble family with a legacy of assassins.
In this world, known as Lugh Tuatha Dé, the reincarnated assassin polishes his already deadly skills and learns new ones from his father. However, his second chance at life comes with a condition: he must assassinate the hero of this world, who is believed to be the cause of the world's impending doom.
Number of episodes – 12
Rating – 79/100
Number of seasons – 1
Studio – Silver Link
Reasons to watch–
Assassination scenes can have a captivating appeal on screen. Additionally, being an anime centred around an assassin, it's not uncommon for such a series to incorporate elements of the harem genre.
Ascendance of a Bookworm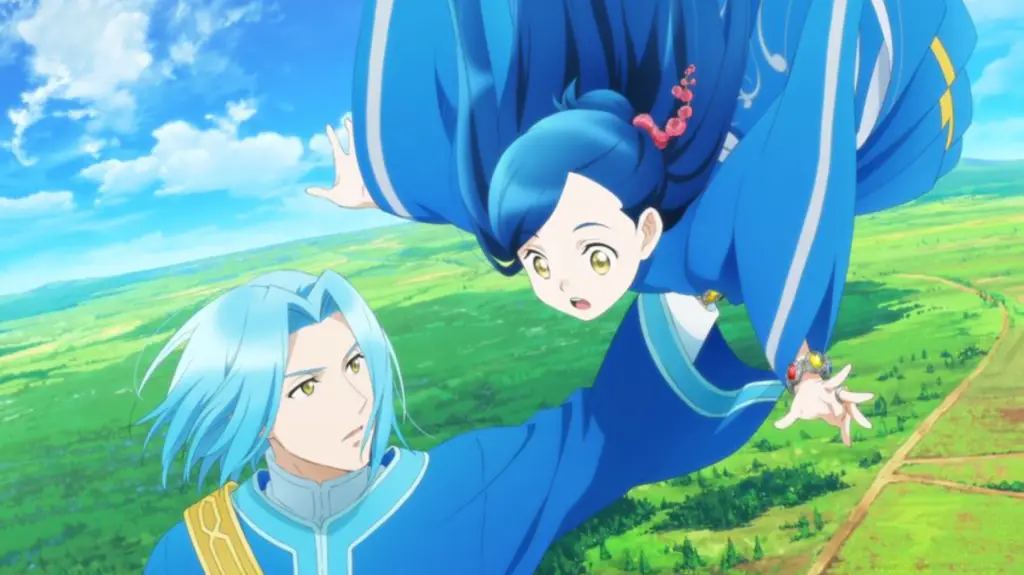 Urano Motosu was not hindered by subject or language barriers. As a college student with a profound love for reading, she dreamed of becoming a librarian until she met her demise in an accident.
Her dying wish was to have the opportunity to read more and more books in her next life.
Urano Motosu's wish is fulfilled as she is reborn into a medieval era. But to her surprise, books are an expensive commodity in this new world, as they are handwritten and copied by hand.
Number of episodes – 36
Rating – 80/100
Number of seasons – 3
Studio – Ajia – Do
Reasons to watch–
"Ascendance of Bookworm" is a perfect anime for book lovers who cannot go a day without immersing themselves in the pages of a good book.
The reincarnation anime showcases a remarkable blend of fantasy genres and a slice of life, offering viewers a refreshing perspective on the isekai anime.
Ya Boy Kongming!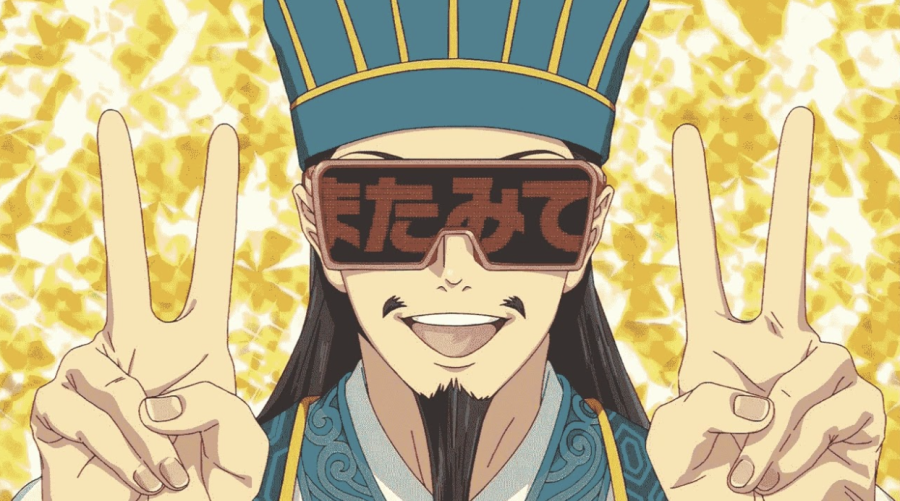 Kongming held the esteemed position of General in the Three Kingdoms era. Throughout his life, he encountered numerous battles and faced numerous challenges.
As a strategist, Kongming secured victory in many lands alongside his allies. However, as he reaches the final moments of his life, his deepest desire is to be reborn into a world of peace.
Kongming finds himself reincarnated in Shibuya, a modern-day district in Tokyo. Initially mistaking it for hell due to the overwhelming presence of alcohol and loud music, he unexpectedly finds a voice and discovers solace in the chaos.
Number of episodes – 12
Rating – 82/100
Number of seasons – 1
Studio – P.A. Works
Reasons to watch–
Kongming is a prominent historical figure in China. The creators of this anime took inspiration from the real-life Zhuge Liang, as seen through the hand fan, which is made of crane feathers and the Taoist robe worn by the protagonist in the anime.
Incorporating music as an integral part of the series is another compelling reason to watch.
Saga of Tanya the Evil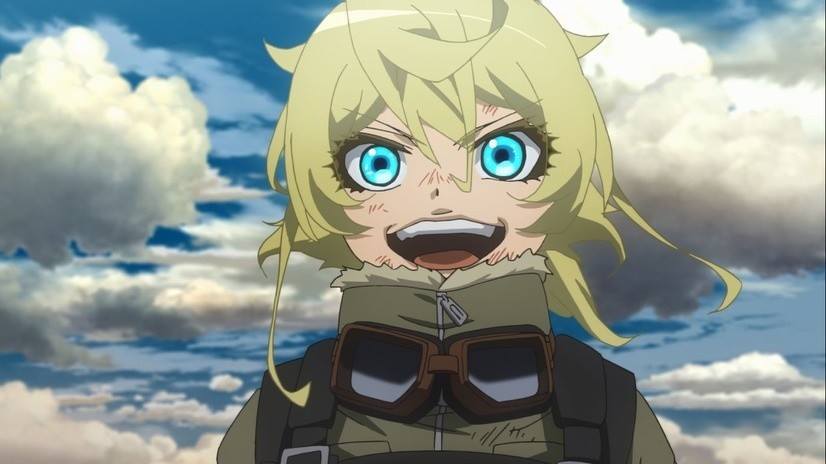 This anime presents a compelling battle of wits between an ordinary human being and the almighty. The soldiers refer to the protagonist, Tanya Degurechaff, as the Devil of the Rhine.
Despite her small stature, Tanya conceals a relentless and efficient beast on the battlefield, showing no mercy to anyone in her way during the war.
Her relentless determination to climb the ranks and make the Empire the most potent force drives her actions and decisions.
Tanya Degurechaff is a reincarnation of a middle-aged salaryman who, despite being reborn into the body of a young girl in an alternate world, retains all the memories and experiences from her past life.
Tanya's Reincarnation in the war-stricken world is a consequence of her disagreement with the concept of God.
Number of episodes – 12
Rating – 83/100
Number of seasons – 1 (Season 2 announced)
Studio – NUT
Reasons to watch–
"The Saga of Tanya the Evil" sets itself apart from other reincarnation anime by opening the first episode with Tanya. This approach gives viewers a taste of what's to come in the subsequent episodes.
This anime showcases intense and heart-thumping moments during these battles, keeping viewers on the edge of their seats.
KonoSuba: God's Blessing on This Wonderful World!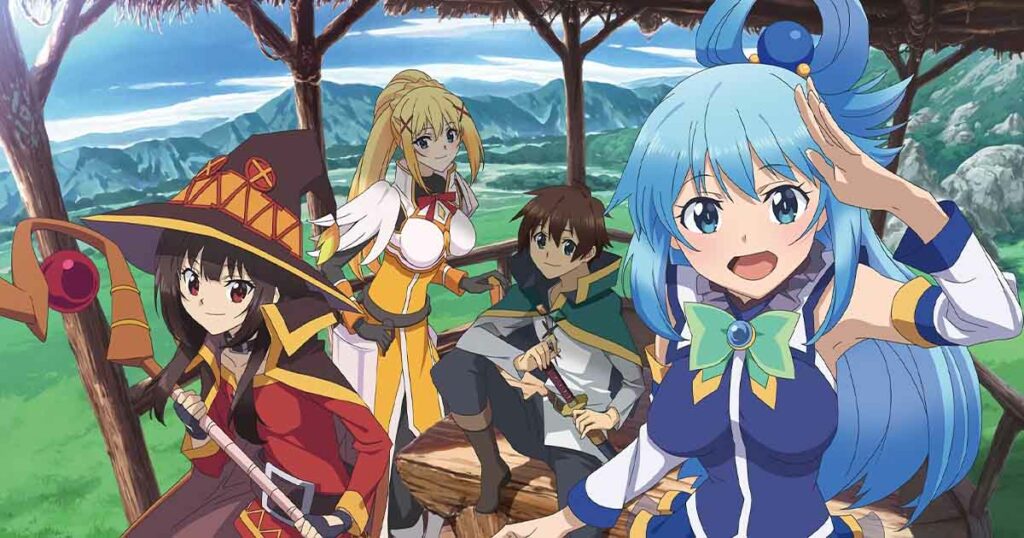 You have been given two choices–what will you choose?
Continuing to the afterlife or being reincarnated into a real fantasy world?
The protagonist, Kazuma Satou, meets an embarrassing end but is allowed to be reincarnated. Being a NEET in his previous life, Kazuma's primary passion and way of life revolved around gaming.
Kazuma is tasked with defeating the Demon King. He is given the opportunity to choose one item to aid him in this task. Kazuma decides to bring Aqua, the goddess who presented him with these choices, to his side.
He quickly discovers that Aqua is far from the powerful and competent goddess he had hoped for.
Number of episodes – 20
Rating – 84/100
Number of seasons – 2
Studio – Studio Deen
Reasons to watch–
KonoSuba has the ability to change its colour seamlessly, much like a chameleon. This anime shiftlessly from relaxing and heartwarming moments to hilarious and comedic situations.
One of the features of "KonoSuba" is its humorous portrayal of its characters.
This light-hearted and comedic approach sets "KonoSuba" apart from many other reincarnation fantasy anime.
That Time I Got Reincarnated as a Slime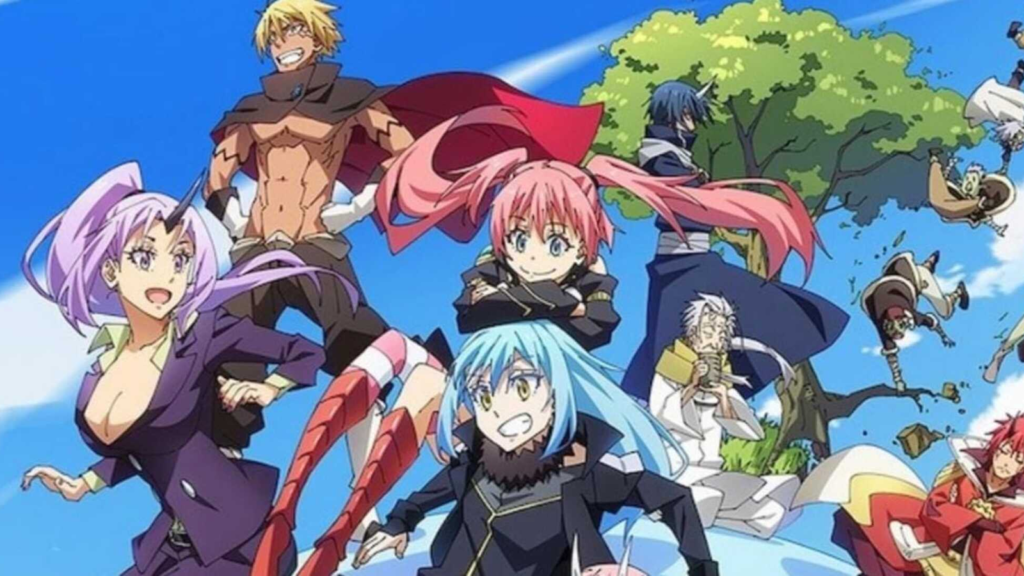 "Please remove the hard disk from my computer. And make sure to erase the data".
These are the last words of our proponent, who tragically meets his end after getting stabbed while protecting his colleague from an unexpected attack.
He hears a mysterious voice in his final moments. This voice grants him a new chance at life, and he finds himself reincarnated in a fantasy world as a powerful slime with a unique ability.
Rimuru encounters the fearsome Storm Dragon Veldora.
After being sealed for three centuries, Veldora has lived long and lonely. He empathizes with Veldora's plight and decides to befriend him.
Rimuru makes a promise to his new friend to break the seal. In gratitude for Rimuru's commitment, Veldora gifts Rimuru with a name—Rimuru Tempest.
In this fantasy world, this name holds significant power.
Number of episodes – 48
Rating – 86/100
Number of seasons – 2
Studio – 8bit
Reasons to watch–
This anime begins with a proponent reincarnating into another world. However, as the story unfolds, the anime quickly distinguishes itself by building a diverse fantasy world.
Various creatures like dragons, goblins, fairies, and humans coexist.
Mushoku Tensei: Jobless Reincarnation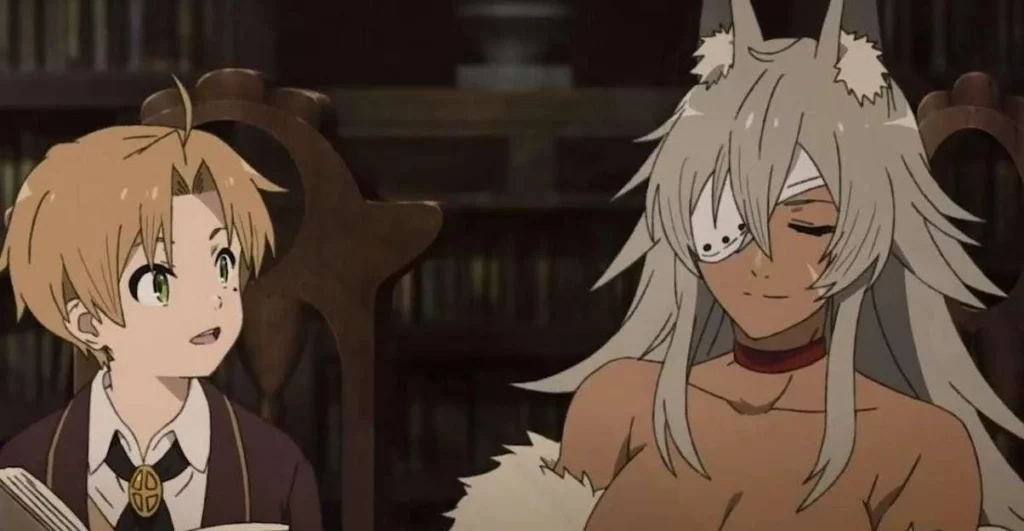 For the 34-year-old shut-in proponent whose decision to be heroic has ultimately resulted in his untimely demise.
He is given a second chance at life in a different world. He is reincarnated as Rudeus Greyrat, the child of the Greyrat family.
Rudeus Greyrat quickly becomes aware of his magic abilities in the new world. He undergoes training under a mage to refine and master his magical skills.
Determined to overcome the tragedies and regrets of his past life, Rudeus seeks to find a sense of fulfilment and the one thing he was missing all along—love.
Number of episodes – 23
Rating – 89/100
Number of seasons – 1 (Season 2 announced)
Studio – Studio Bind
Reasons to watch–
Mushoku Tensei is often regarded as a perfect anime in the isekai genre due to its exceptionally well-executed elements.
Conclusion
In this article, we have discussed reincarnated animes, where the main character is reincarnated in another world. Isekai and Reincarnation go clasping hands, but that doesn't mean every Reincarnation is Isekai.
After thorough research, we have listed the top 20 reincarnated anime and expect you will like our collection. We will keep you updated. Thank you for reading this article.
FAQs
Mention anime where MC is reincarnated?
Anime like Shield Hero, Konosuba, Mushoku Tensei, Slime Datta Ken, and Re Zero is front leading and thankfully keeping the genre originality alive.
Why are there a lot of reincarnated anime?
This is because everything is possible with Reincarnation. Whenever a character is reincarnated, you can make them whatever you wish for—an effortless way to introduce any fantasy world.
What was the first isekai?
Spirited Away (2002) was the first isekai anime film.