Activision Ban Appeal 2023: Complete Guide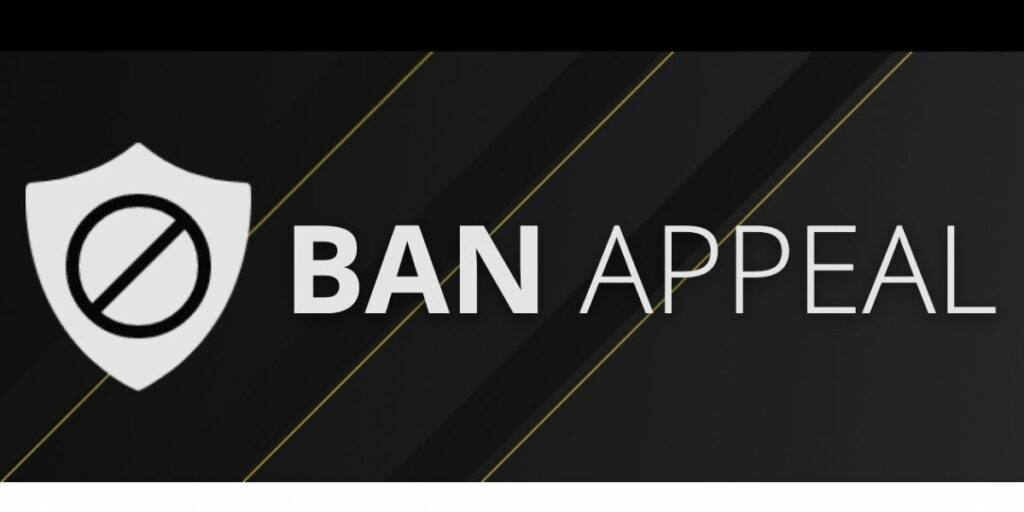 Activision Ban Appeal – Activision is very authoritarian when it concerns rule-breaking or tolerance against cheaters. Games like COD consist of an anti-cheat system that keeps on updating. Their team looks out for those gamers who use inappropriate means or cheat and apply penalties, shadow bans or permanent bans.
Sometimes, players realize that Activision bans them without any reason, or they regret their mistake and choose not to repeat this.
If you are among all those players whose Activision account got banned by mistake, continue reading this article to the end, as we will discuss everything about the Activision ban appeal. Let's get started–
How To Appeal For The Activision Ban?
For making an appeal regarding the Activision ban, follow all these steps which are listed below:-
Visit Appeal a Ban – Activision Support URL
Log in with your banned Activision account.
From the list of games, choose the one from which you got banned.
Select the platform where you were playing at the time you got banned.
Choose the topic that completely describes your problem.
Click the "Appeal a Ban" option.
Select "Agree & Continue" and then "Continue".
Enter your Activision ID and Email ID, and write the appeal under 1000 words.
Briefly describe your issue, like how you got banned without any reason. Before submitting the appeal, review it thoroughly.
Select "Submit".
Note – Review the appeal thoroughly before submitting it, as you cannot submit multiple requests.
To get Activision's reply, you have to wait longer than you think, and if things go well, congratulations, you will be UNBANNED.
Remember that you cannot appeal "Shadow bans".
What Gets You Banned?
Using the game's pirated copy
Using cheats like auto clickers, radars, ESP, aimbots and wallhacks
Malicious Reporting
Using Hacked Account
Account Sharing
Using Abusive language
Unauthorized software
FAQs
Are Activision bans temporary?
Activision is very authoritarian when it concerns rule-breaking or tolerance against cheaters. Therefore, the players can be permanently removed from their titles.
How long does the Activision ban stay?
Shadowbans stay for around 7-10 days; if you were not using inappropriate means or cheating, you will get unbanned after this period. But permanent bans are final.
How to reverse the Activision ban?
To reverse the ban from COD MW 2–
Visit the official support page.
Log in to your Activision account.
Click "Continue".
Regarding the appeal procedure, a prompt will appear. Click "Agree & Continue".
Write your ban appeal for COD MW 2 within 1000 words.
Does Activision seriously take all the reports?
Yes, Activision seriously takes all these reports and appreciates you for bringing offensive players and cheaters to their attention. They will thoroughly review all the reports and take appropriate action accordingly.
Activision ban hardware or IP?
Activision has never banned IP and they themselves state that they ban only hardware. They will only ban the hardware for two weeks.
After how many suspensions does Activision ban you permanently?
You can get banned permanently without any prior suspensions or go through 5 suspensions and then a permanent ban.
How to make an appeal for reversing the ban from COD?
To make an appeal regarding the ban in COD, follow these steps:-
Visit Appeal a Ban – Activision Support URL
Fill in your credentials and log in.
Select "Agree" and go to support options.
Choose the topic, game and platform.
Click "I'm having a problem that's not listed".
Select "Submit a ticket" in order to write a support email.
Can game bans be removed?
No, game bans are permanent and cannot be removed.
Mention some most extended game bans.
Forza's 8000 year ban
The most extended collegiate esports ban
CS: GOpros second primary offence
PUBG crackdowns
Tyler1's reversed lifetime ban
A millennium without Counter-Strike
Mention the valid Xbox Gamertag.
A valid gamertag must contain a maximum of 12 characters and a minimum of 3 characters. It must not have any special character and should begin with a letter. Remember that consecutive spaces are not allowed.
Will you get banned for using a VPN?
If you try to obfuscate, disguise, or hide your identity or your hardware device, it can result in a permanent ban because VPN hides your original IP address.
What is the average salary of Activision?
The average Activision salary ranges from $40,000/year for Contractors and $192,000 for DE. The average Activision hourly pay is approximately $8.45/hour for Marketers and $87.49/hour for DM.