Billy Beane's Net Worth: How Much Is The Moneyball Genius Worth?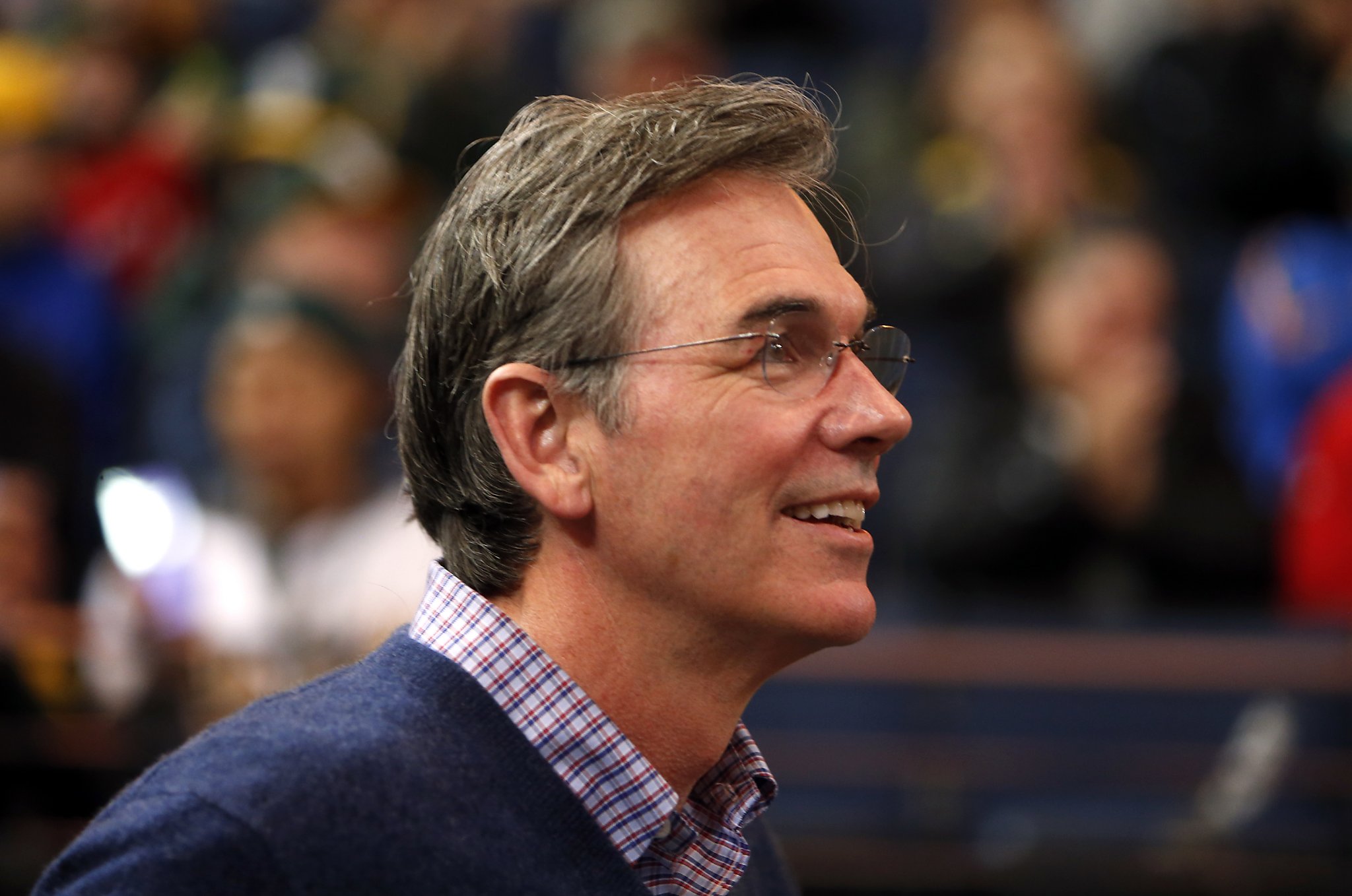 Billy Beane net worth – Billy Beane is a name that is synonymous with innovation, analytics, and success in the world of baseball. He is the executive vice president of baseball operations and minority owner of the Oakland Athletics, a team he transformed from a low-budget underdog to a consistent contender using his unconventional methods.
He is also the subject of the best-selling book and movie Moneyball, chronicling his revolutionary approach to building a winning team. But how much is Billy Beane worth? And how did he earn his fortune? This blog will explore Billy Beane net worth, salary, career, and investments.
Billy Beane Net Worth and Salary

According to various sources, Billy Beane has an estimated net worth of $20 million as of 202. He also receives an annual salary of $3 million from the Oakland Athletics. This makes him one of the highest-paid executives in baseball despite working for one of the smallest-market teams in the league.
Billy Beane net worth and salary are impressive, considering that he started his career as a professional baseball player who failed to live up to his potential. He was drafted by the New York Mets in 1980 as the 23rd overall pick, but he never became a star in the majors.
He played for four teams (the Mets, the Minnesota Twins, the Detroit Tigers, and the Athletics) from 1984 to 1989, but he only had a career batting average of .220 with three home runs and 29 runs batted in.
Billy Beane's Career as an Executive

Billy Beane's career took a turn for the better when he joined the Athletics' front office as a scout in 1990. He learned from the legendary general manager Sandy Alderson, who introduced him to the concept of sabermetrics, or the statistical analysis of baseball data. Beane became fascinated by this method and started applying it to his players' evaluations.
In 1997, Beane became the Athletics general manager, replacing Alderson. He inherited a team with a low payroll and limited resources but turned it into a competitive force by using his analytical skills and unconventional strategies. He focused on finding undervalued players with high on-base percentages rather than traditional measures such as batting average or home runs. He also traded away or let go of expensive stars about to become free agents, replacing them with cheaper and younger players with similar or better performance.
Beane's approach proved successful, as he led the Athletics to eight playoff appearances from 2000 to 2020, including six division titles and one American League pennant. He also won several awards for his achievements, such as the MLB Executive of the Year Award in 2018. He was also named as one of the most influential people in sports by Time Magazine in 2004.
Michael Lewis documented Beane's story in his 2003 book Moneyball: The Art of Winning an Unfair Game, which became a best-seller and was adapted into a movie starring Brad Pitt as Beane in 2011. The book and the movie brought Beane international fame and recognition, as well as controversy and criticism from some traditionalists who questioned his methods.
Billy Beane's Investments and Ventures

Billy Beane is not only involved in baseball but also in other sports and businesses. He is a minority owner of two soccer clubs: Barnsley FC in England. He is also an advisor for several sports organizations, such as Major League Soccer (MLS), Rugby Football Union (RFU), Dutch Football Association (KNVB), and San Jose Earthquakes.
Beane is also a co-founder and board member of RedBall Acquisition Corp., a special purpose acquisition company (SPAC) that aims to acquire businesses in sports, media, and data analytics. He is also an investor and board member of Zebra Technologies Corp., which provides RFID solutions for sports tracking and analytics.
Beane has also made money from his public speaking engagements, where he shares his insights and experiences on leadership, innovation, and analytics. He has spoken at events and conferences worldwide, such as TEDx Boston, MIT Sloan Sports Analytics Conference, World Business Forum, and many more.
Billy Beane is a remarkable example of achieving success and wealth using intelligence, creativity, and passion. He is a pioneer and a visionary who has changed the game of baseball and inspired many others to follow in his footsteps. He is also a savvy businessman and investor who has diversified his portfolio and expanded his horizons. Billy Beane's net worth is a testament to his hard work, talent, and innovation.
Conclusion:
In conclusion, Billy Beane is a legend in baseball and beyond. He has revolutionized the sport with his innovative use of data and analytics and has achieved remarkable results with limited resources. He has diversified his interests and investments in other sports and businesses and shared his wisdom and insights with many audiences. Billy Beane net worth reflects his success and influence, as well as his passion and vision. He is a role model for anyone who wants to challenge the status quo and pursue their dreams.
FAQs:
Is Billy Beane still married to his wife, Tara Beane?
As of my last knowledge update in September 2021, Billy Beane is married to his wife, Tara Beane. The couple has been together for many years and raised a family.
How many children does Billy Beane have?
Billy Beane and his wife, Tara, have one daughter named Casey Beane. Family has been an important aspect of Beane's life, and he has often mentioned the balance between his career and family responsibilities.
What was Billy Beane's playing career like?
Billy Beane had a professional baseball playing career that spanned from 1984 to 1989. He was an outfielder for the Minnesota Twins, New York Mets, Oakland Athletics and Detroit Tigers. However, he gained more prominence in his post-playing career as a baseball executive, particularly during his time with the Athletics.
Has Billy Beane's success as a baseball executive affected his personal life?
Billy Beane's success as a baseball executive, especially during his time with the Oakland Athletics, brought him recognition and financial success. While the demands of his career likely impacted his personal life, including time commitments and travel, specific details about how it affected his personal life are not extensively documented.
How private is Billy Beane about his personal life?
Billy Beane tends to keep his personal life relatively private, focusing more on his professional endeavours in the public eye. While some information about his family and background is available, he has not been as extensively covered in the media for his personal life compared to his contributions to baseball management.