How to Watch Framing Britney Spears in Canada?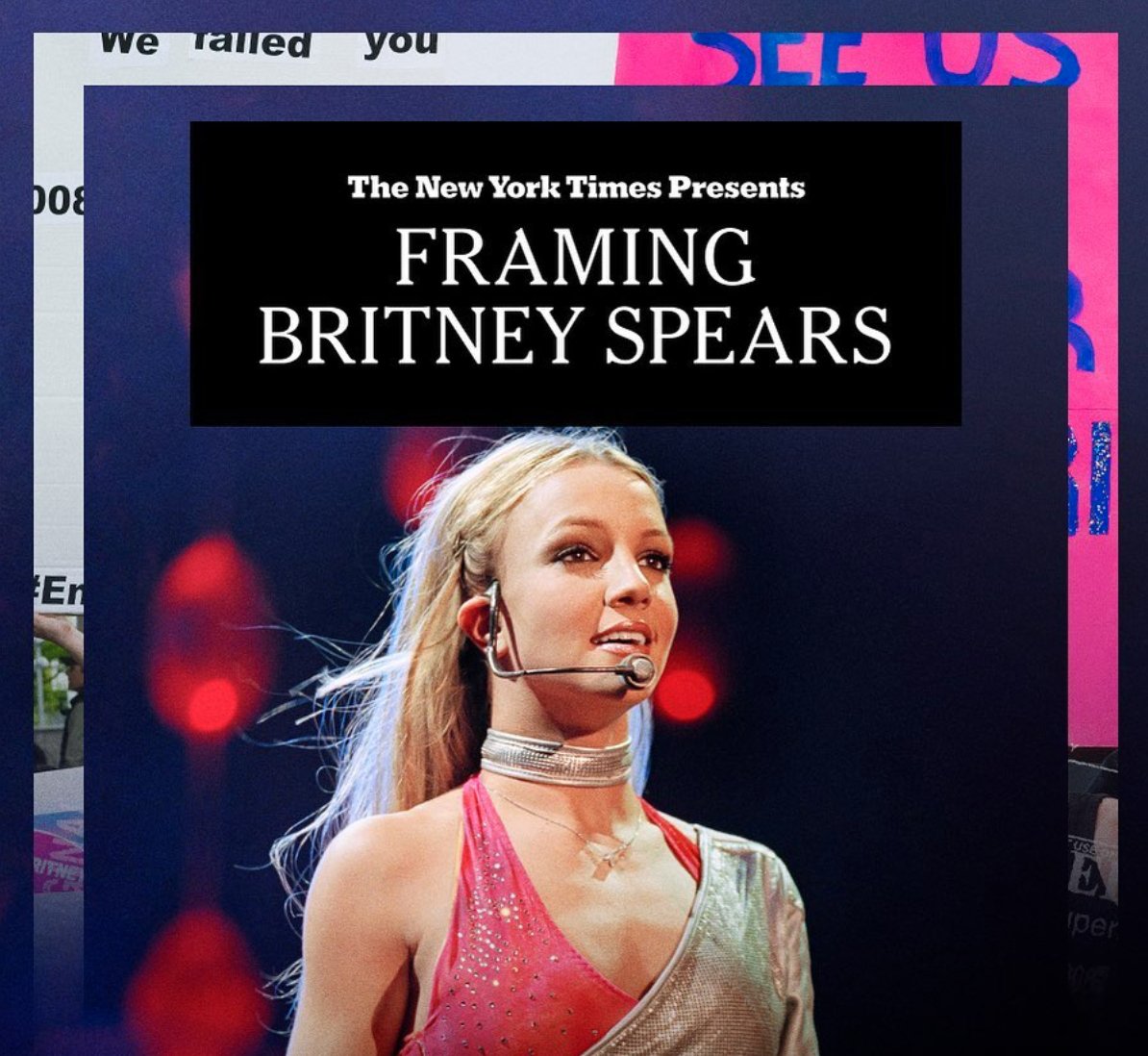 Framing Britney Spears is a highly talked about a documentary that explores the life of Britney Spears, including her public mental health crisis and her efforts to be released from her conservatorship. Directed by Samantha Stark, the documentary was released in February 2021 and has been nominated for two Emmy Awards. Do you know how to watch Framing Britney Spears in Canada?
It is primarily available on Hulu and FX, but Hulu is not accessible in Canada without the use of a VPN. If you are located in Canada and want to watch Framing Britney Spears, this guide will provide information on accessing and viewing the documentary.
How to Watch Framing Britney Spears in Canada?
Many people in Canada were interested in watching Framing Britney Spears, but the documentary was unavailable on FX or Hulu in Canada. This left people looking for ways to access the film.
While it was not immediately available to Canadians, there are still options for watching the documentary in Canada. One option is to subscribe to the subscription service Crave.
Another option is to use a VPN to bypass location restrictions and access content from other countries. While Crave may be the easiest solution for accessing Framing Britney Spears, a VPN can also be used to watch shows only available in other countries.
Via Crave
Crave is a subscription service in Canada that offers a range of classic and newer TV shows and movies. Owned by Bell Media, Crave has over 3 million subscribers as of March 2022.
The documentary Framing Britney Spears became available to stream on Crave on February 26, 2022. While the film was previously available on YouTube and Vimeo, it has since been removed due to copyright issues.
To watch Framing Britney Spears, you can subscribe to Crave or use a VPN to access content from other countries. These are the most effective ways to view the documentary.
Use a VPN
A Virtual Private Network (VPN) is a private and secure network that allows users to access websites from around the world anonymously over a public network.
VPNs use encryption to access streaming sites from other countries if a particular show or movie is unavailable in your location.
While free VPN services are available, it is generally recommended to subscribe to a paid VPN service to avoid potential viruses, low-quality videos, and potential distribution of personal information to data collectors.
There are many reputable VPN services to choose from that ensure a safe and secure connection through encryption. With a VPN, your internet provider will not be able to detect that you are using a different IP address to access websites in other countries.

ExpressVPN and NordVPN are two popular and reliable options for VPN services. Many users trust them for their strong security features and ability to effectively bypass location restrictions to access content worldwide. Both offer a range of subscription plans and have a reputation for excellent customer service.
ExpressVPN
Install takes only a few minutes, and they provide a risk-free trial with a 30-day money-back guarantee.
This means you can try the service for a month, and if you are not satisfied with it, you can get a full refund. Additionally, you will get free the first three months of the subscription service.
That will allow you to see how effective ExpressVPN is. If you happen to run into any problems with ExpressVPN, they have 24/7 email and live chat support. ExpressVPN is a reliable and secure option for accessing streaming services and other websites that may be restricted in your location.
NordVPN
NordVPN is an easy-to-use VPN service that has a friendly interface. It takes only a few minutes to install and set up.
If you happen to run into any issues while using NordVPN, they offer 24/7 customer support through live chat and email. With NordVPN, you can access any streaming service you want anywhere in the world.
Framing Britney Spears Overview
It's important to note that the documentary also includes interviews with other celebrities, like Justin Timberlake and Diane Sawyer, who played a role in shaping the narrative around Britney's life and career.
The documentary also explores the role of the media in perpetuating harmful narratives and the impact of social media on public perception. Overall, Framing Britney Spears offers a nuanced look at the complexities of Britney's life and the ongoing fight for her autonomy and agency.
This is where the #FreeBritney movement was born, with fans and supporters rallying behind Britney and fighting for her right to control her own life. The documentary explores this movement and its impact on the legal battle.
Ultimately, the documentary aims to shed light on the complex and often disturbing events that have taken place in Britney's life and to offer a deeper understanding of the ongoing legal battle that she has faced. It is an emotional and eye-opening film that will leave a lasting impression on viewers.
ALSO READ: How To Watch Godzilla vs Kong in Canada
About Britney Spears
Many of these fans were convinced that Britney was trying her hardest to escape it. Despite her battles with her mental health and the struggle to break her conservatorship, her popularity remained high.
The #FreeBritney movement brought awareness to how conservatorships work and how people have suffered under their conservatorships before, during, and after breaking free of them.
The conservatorship was put into place by Britney Spears' father, Jamie Spears, who convinced courts to put her under a "temporary" conservatorship under his legal control due to her struggles with her mental health.
She could not leave her own house, have control of her money, and have little to no control over her own life without the input of her conservators.
Fans have demanded for years for Britney to be free from her conservatorship, and in November 2021, she was finally released from it.
Final Words
It is a powerful and moving film highlighting the importance of mental health and the need for more support for those struggling with it. It also raises important questions about the power dynamics and potential abuse of authority in conservatorships and the need for more transparency and accountability in the legal system. Overall, it is a must-see for anyone interested in these issues and the story of Britney Spears.
ALSO READ: How to Watch Harry Potter in Canada?