20 Best Men Front Pocket Wallet 2023: Material and more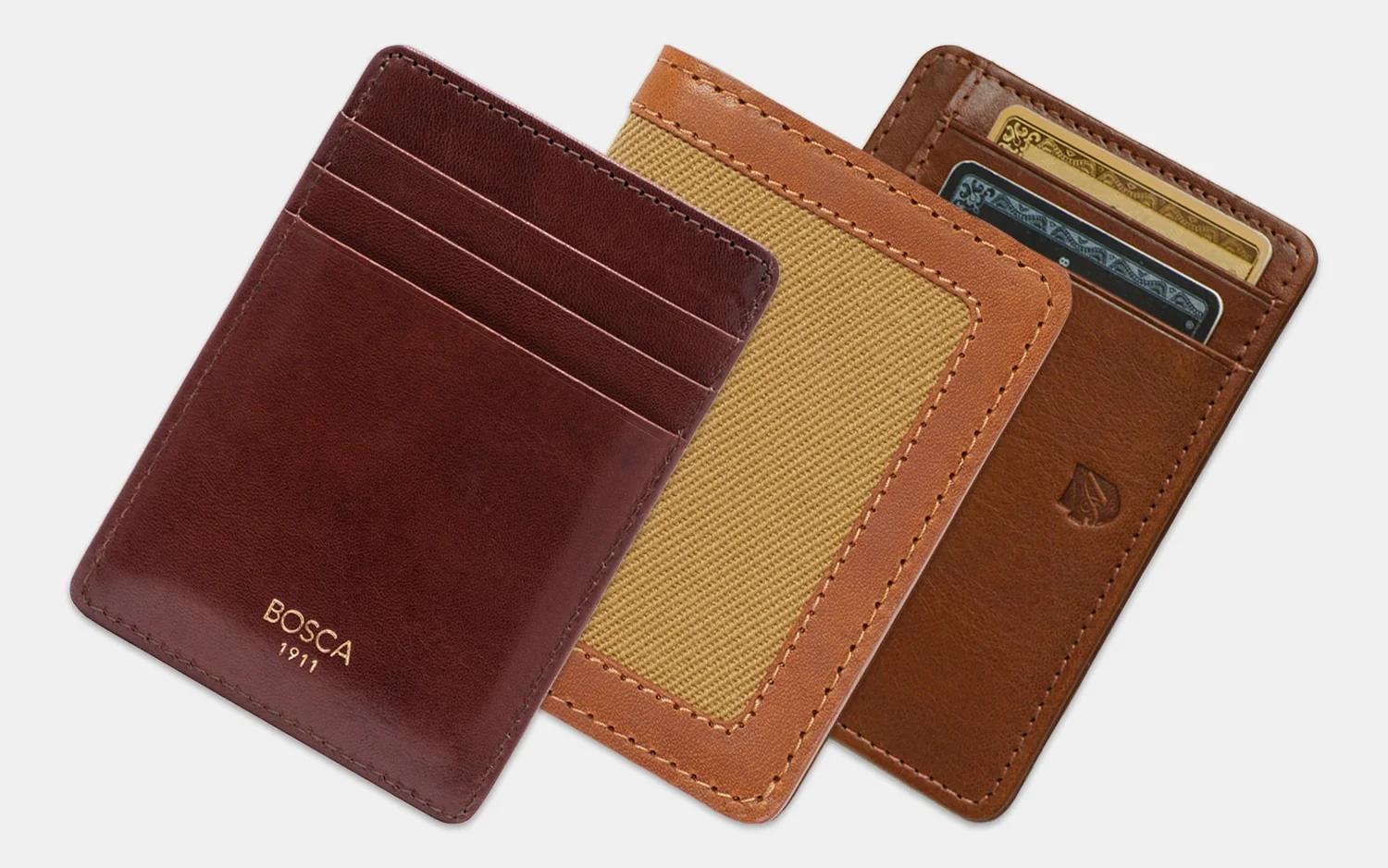 Front Pocket Wallet – Few sensations are as unpleasant as settling onto a hefty billfold while seated. If you've grown tired of your wallet occupying a significant portion of your bottom, it might be crucial to examine acquiring a front pocket wallet. Opting for a superior mens front pocket wallet can significantly reduce pocket congestion, offering a smooth approach to carrying your vital belongings.
Long gone are the times when leather wallets were on the edge of being exploded. At present, there is nothing more pleasant than possessing a lean wallet that effortlessly fits into any space. Furthermore, in this era dominated by credit cards and ApplePay, the necessity for a wallet capable of accommodating vast sums of cash is highly uncertain.
Thus, we are delighted to introduce you to the top twenty choices that perfectly fit all your essential items and little else. These front pocket wallets elegantly rest on your thigh, with no visible outlines, making them the essence of modern masculinity.
Continue reading to find the best front pocket wallets in different sizes, materials and styles. Let's dive into that–
Carl Friedrik Swanfield Wallet Leather Card – Overall Best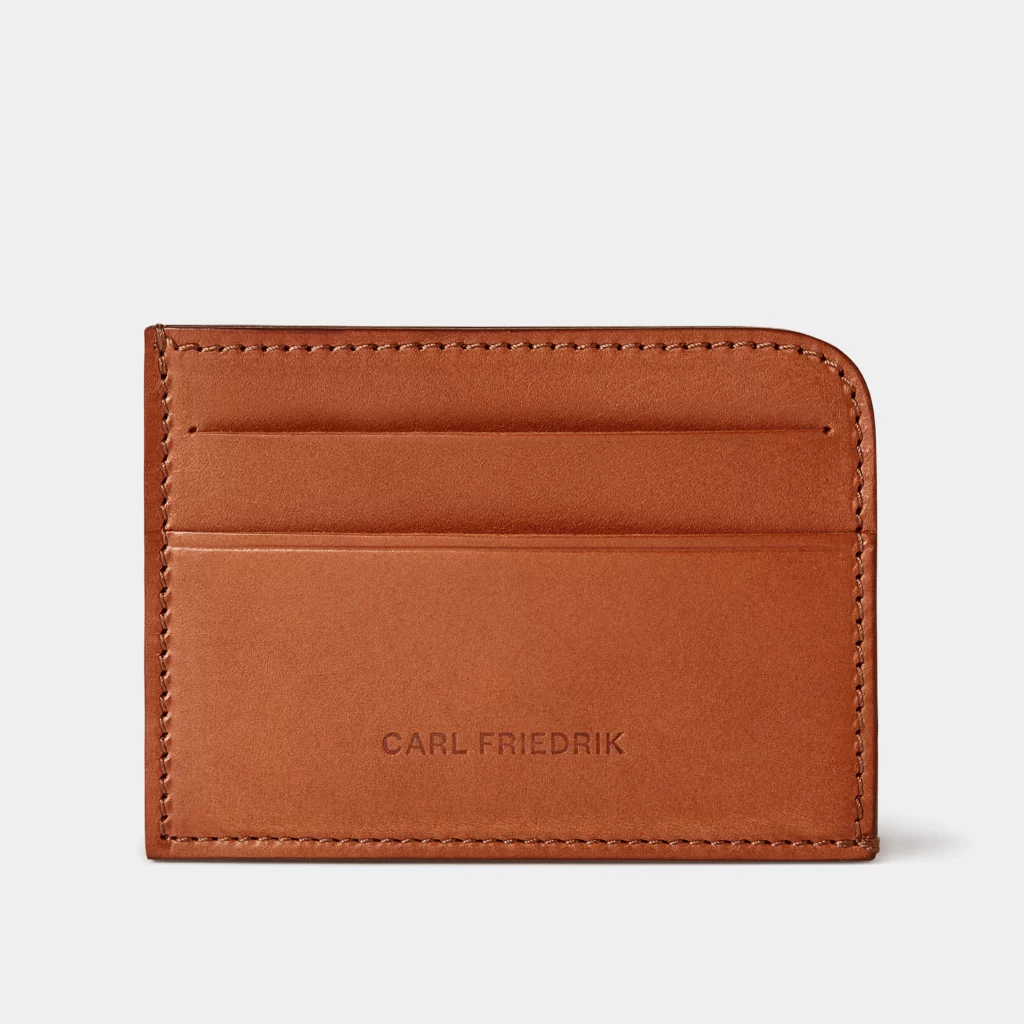 Combining slimness, elegance, and utmost functionality, it's no surprise that the Carl Friedrik Swanfield wallet claims the peak of our rankings. This will fit into any front pocket, fairly accommodating up to cash, seven cards, and featuring convenient quick-access pockets.
Made from durable leather, this wallet is carefully designed to resist the test of time. Say goodbye to the frustration of wallets worsening within a month of constant contact with your thigh, as this sturdy construction ensures longevity and resilience.
Material – Leather
Style – Bifold
Colours – 3
Size (H x W) – 4.1" x 3"
Mismo Card Wallet – Best With a Zipper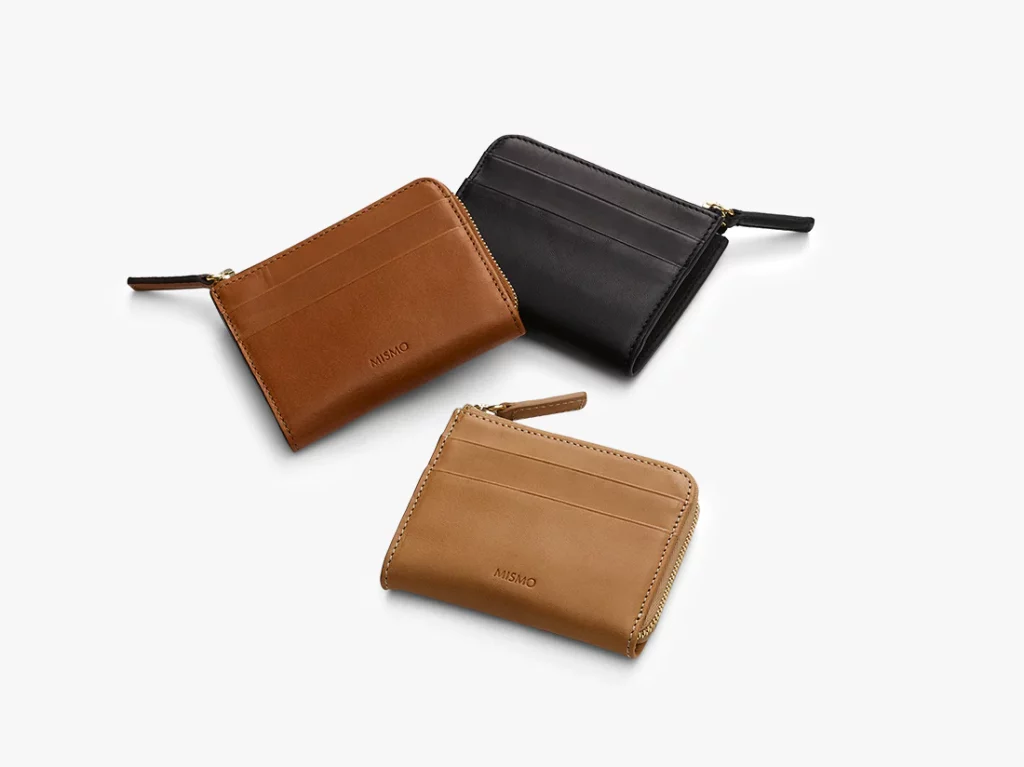 Bid farewell to worries about items sliding out of your wallet. When it comes to ensuring the security of your items, this front pocket wallet is the finest choice, thanks to its zipper closure. Safely store your essentials with peace of mind, knowing they are securely tucked away.
This sleek leather wallet provides satisfactory space for cards, cash, and miscellaneous items. However, the highlight is its external card slots, granting quick access to your most frequently used cards. Choose between brown or black and enjoy.
Material – Leather
Style – Zippered
Colours – 2
Size(W x H) – 3.9" x 3"
Morjas – Best Minimalist Card Holder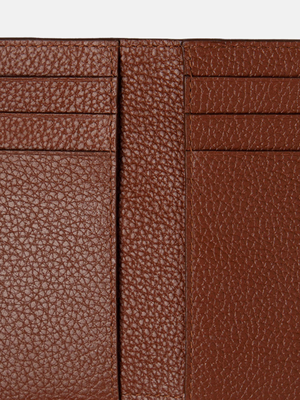 Make a bold impression with this pebbled leather wallet. It possesses the perfect balance of compactness; it effortlessly slips into your front pocket while offering satisfactory space for all your essential items. Elevate your style with this upgraded card holder that caters to the needs of the modern man.
Featuring a sleek bifold, this wallet boasts six card slots and convenient slip pockets for organizing your receipts and cash. The subtle marked branding of Morjas on the front adds a touch of luxury to this wallet, which comes at an accessible price point.
Enjoy the perfect blend of style, functionality, and affordability with this exceptional wallet.
Material – Leather
Style – Bifold
Colours – 2
Size(W x H) – 3.1" x 4.4"
Nixon State Wallet – Slim Best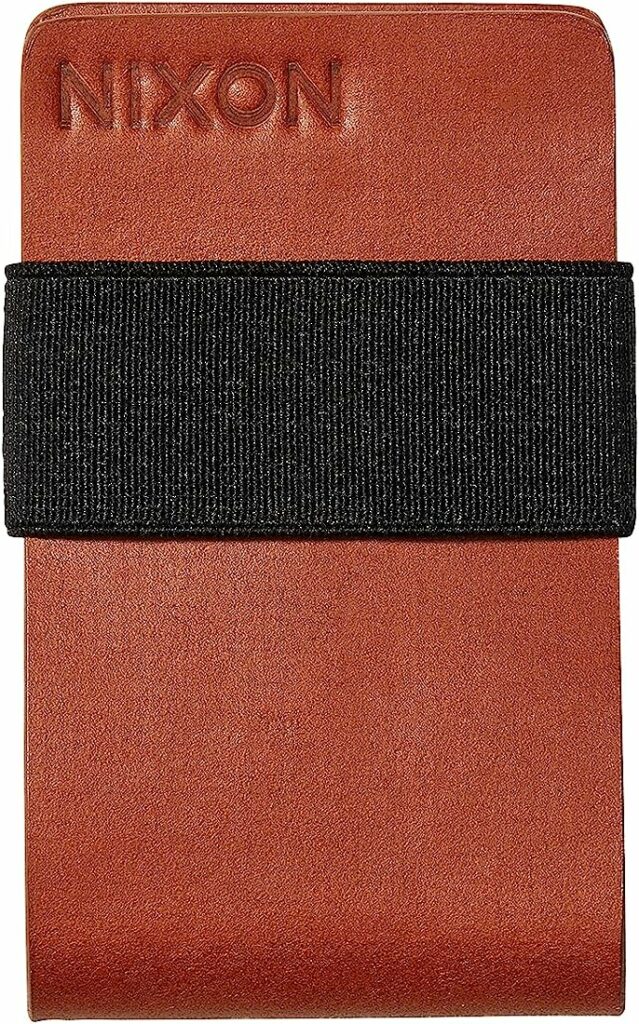 This sophisticated option is the best front-pocket wallet for those seeking the bare minimum. It consists of a folded piece of leather secured by an elastic band. Free from any surplus enrichments, this wallet achieves the utmost slimness, offering a minimalist and smooth solution.
Thanks to its innovative design, this wallet makes accessing your essentials easy. Slide your cards securely between the layers of leather and insert cash underneath the elastic, creating a convenient money-clip effect. With limited space reserved for the essentials, you can bid farewell to the problem of collecting mess throughout the day. This slim wallet ensures that only the most necessary items remain neatly organized and readily accessible.
Material – Leather
Style – Notebook
Colours – 1
Size(W x H) – 3.7" x 2.2"
Oliver Cabell – Best Simple Leather Card Holder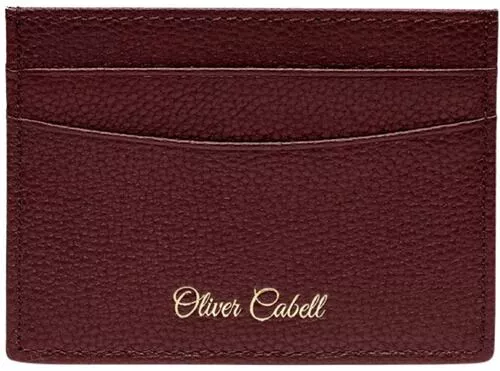 Unsurprisingly, Oliver Cabell, entrenched in the world of leather goods, excels in crafting one of the finest mens front pocket wallets. While wallets and sneakers are different, they share a common origin (from the same material).
This wallet is designed to easily accommodate all your daily essentials with a compact internal pouch and four card slots. Moreover, measuring less than four inches in length, it effortlessly fits into any pair of bottoms, making it highly convenient to carry wherever you go.
Material – Leather
Style – Cardholder
Colours – 3
Size(H x W) – 3" x 3.75"
Roederer Award Clip Card Holder – Magnetic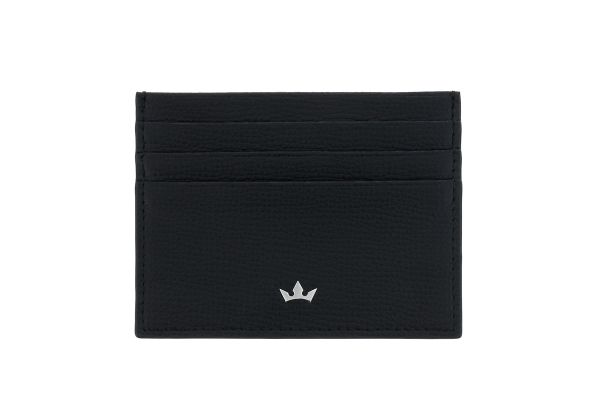 Ensure the security of your valuable items with this wallet, equipped with a magnetic clip to prevent accidental loss. An upgraded version of a cardholder, this wallet of Roderer bifold expresses simplicity at its finest. It offers two pockets, providing satisfactory space to keep your essential items conveniently close at hand.
This front pocket wallet is available in a range of neutral colour options and is crafted from durable leather; it ensures long-lasting quality. An impressive two-year warranty supports the wallet.
Material – Leather
Style – Clip Bifold
Colours – 2
Size(W x H) – 2.76" x 3.85"
Maverick & Co – Cosmopolitan Best Leather Slim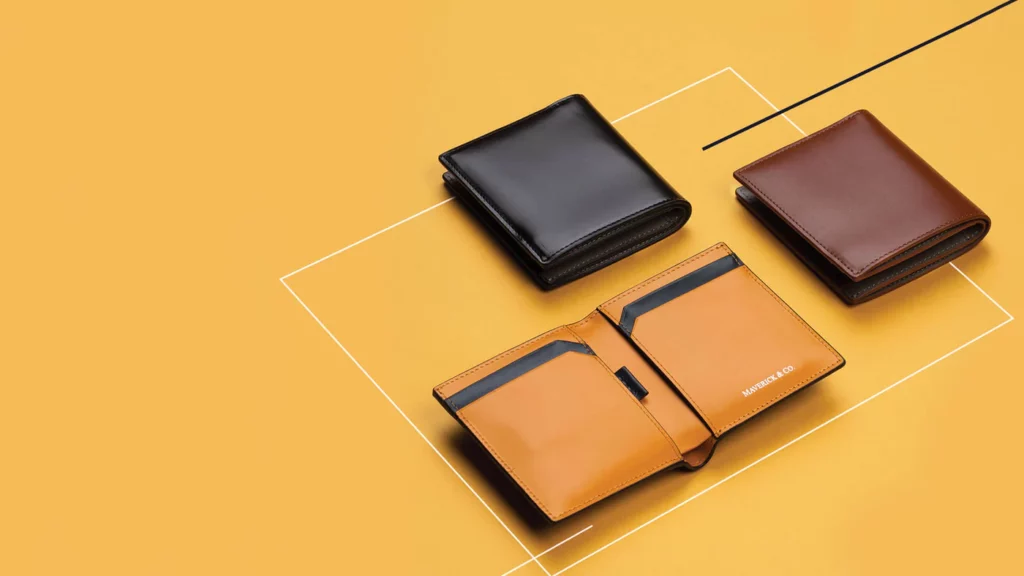 Look no further than this exceptional option when seeking a front pocket wallet. It begins with the use of luxurious leather in its construction. Select from five vibrant colour options, allowing your unique personality to shine through with every choice.
While the use of luxurious leather and vibrant colour options make this wallet exceptional, conscientious design elements make it a worthwhile investment. While providing essential features such as a cash sleeve and card slots, this wallet goes above and beyond with additional thoughtful additions. Enjoy the added security of RFID protection, discover hidden pockets, and a dedicated space for SIM cards. With these extraordinary features, this billfold becomes a dream for travellers.
Material – Leather
Style – Bifold
Colours – 5
Size(H x W) – 3.6" x 4.3"
The Ridge Minimalist Slim Wallet – RFID Best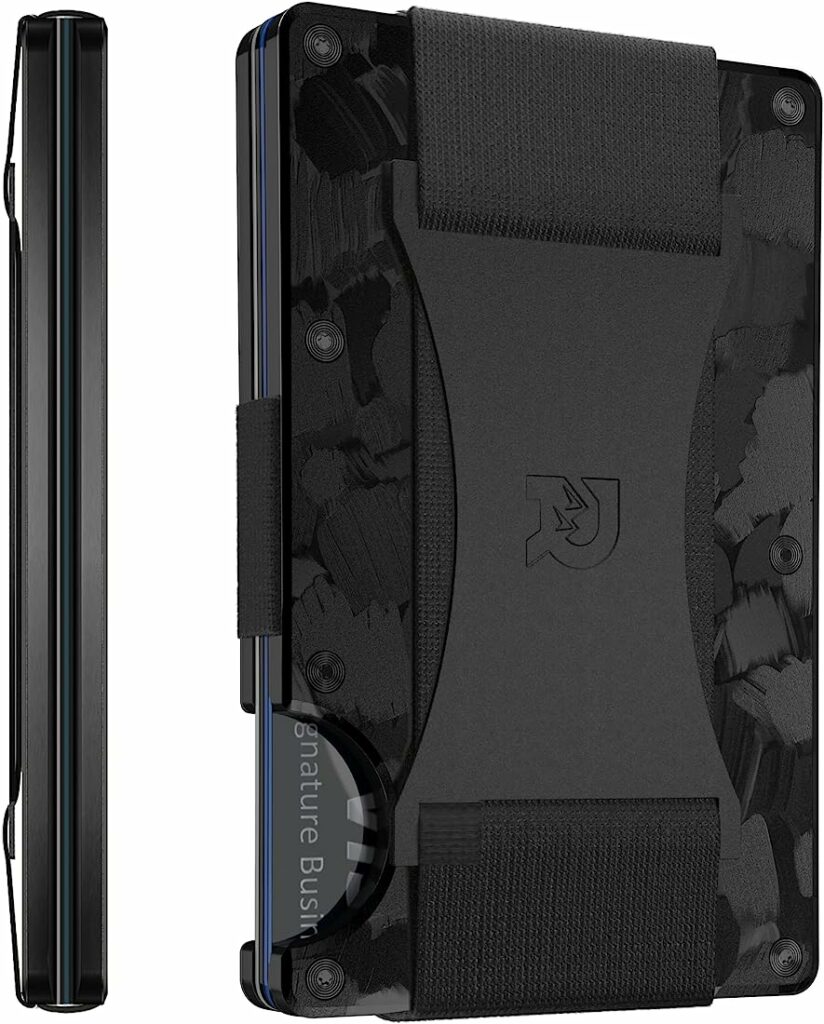 Unlike many other wallets with limited capacity, this wallet has an impressive ability to hold up to twelve cards effortlessly. An external money clip further enhances its storage capacity, ensuring your bills are securely loaded and locked. Experience satisfactory card capacity and convenient bill storage with this remarkable wallet from The Ridge.
With its tactical design, this wallet offers effortless access to your essentials. RFID protection enhances its appeal, particularly for travellers seeking secure storage. Whether you're engaged in manual labour or tired of dealing with worn-out leather, this wallet is the ultimate choice. The cherry on top is using military-grade materials that also ensure a lifetime guarantee.
Material – Aluminium
Style – Cardholder
Colours – 13
Size(H x W) – 2.1" x 3.4"
Buffway Slim Minimalist – With ID Window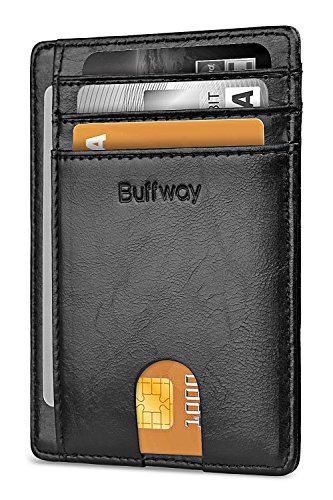 Catering to the needs of minimalists, this front pocket wallet is the ultimate choice. With a dedicated pocket for cash, eight card slots and a standout feature—the clear ID window, it becomes the perfect companion to escort you wherever you go.
With a price tag of under $20 and over 70,000 Amazon five-star reviews, this wallet has undoubtedly become a customer's beloved choice. It has over 20 colours to choose from. Thanks to its slim design, this wallet effortlessly rests against your thigh, remaining entirely out of sight.
Material – Polyester/Leather
Style – Cardholder
Colours – 21
Size(H x W) – 4.4" x 3.2"
Carhartt Canvas – Most Durable Front Pocket Wallet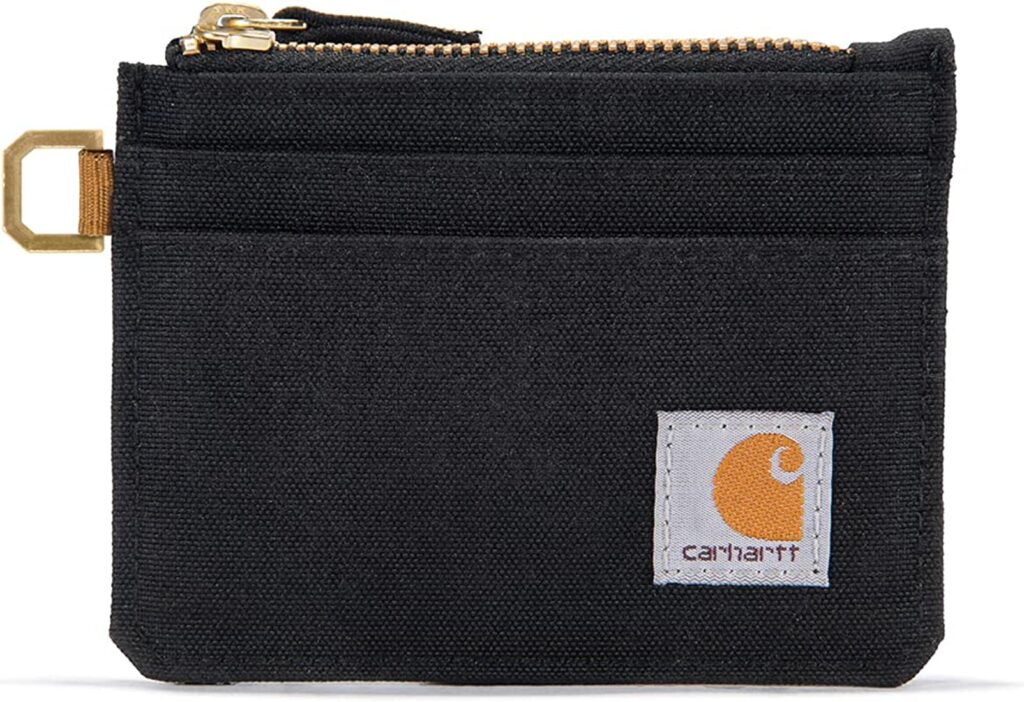 If you're tired of constantly replacing your wallet every few years, the Carhartt option is a worthy consideration. Designed to resist rough conditions, it can endure a pounding, making it the perfect choice for individuals engaged in physical work or those searching for a more rugged wallet than leather.
This front pocket wallet is skillfully crafted from water-repellent canvas. It encompasses the brand's core attributes: practicality, discretion, toughness, and timelessness. Besides the classic features, such as a compartment for cash and card slots, a small D ring truly sets this wallet apart. It allows you to conveniently attach it to the lanyard or keys, ensuring that this wallet remains securely in place no matter where you go.
Material – Canvas
Style – Cardholder
Colours – 9
Size(W x H) – 4.5" x 3.2"
Rogue Front Pocket Wallet – Most Unique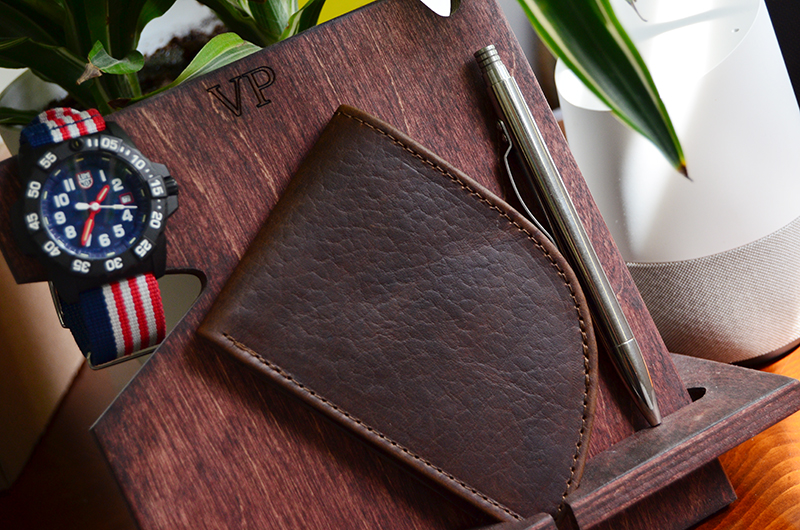 The Rogue front pocket wallet tops the list, and it's for a good reason. Its designs are unique, and it is specifically crafted with the intention of seamless fitting, ensuring maximum comfort and convenience.
It is sure to catch attention as it is crafted from leather; it offers both style and durability, providing a dedicated cash slot and enough storage for six cards. The bifold design is enhanced by including an ID window, allowing for quick and easy access to identification. Thanks to its well-designed shape, you will never face difficulties sliding it off your favourite bottoms.
Material – Leather
Style – Bifold
Colours – 5
Size(H x W) – 3.4" x 5"
Travando Slim With Money Clip – Amazon Best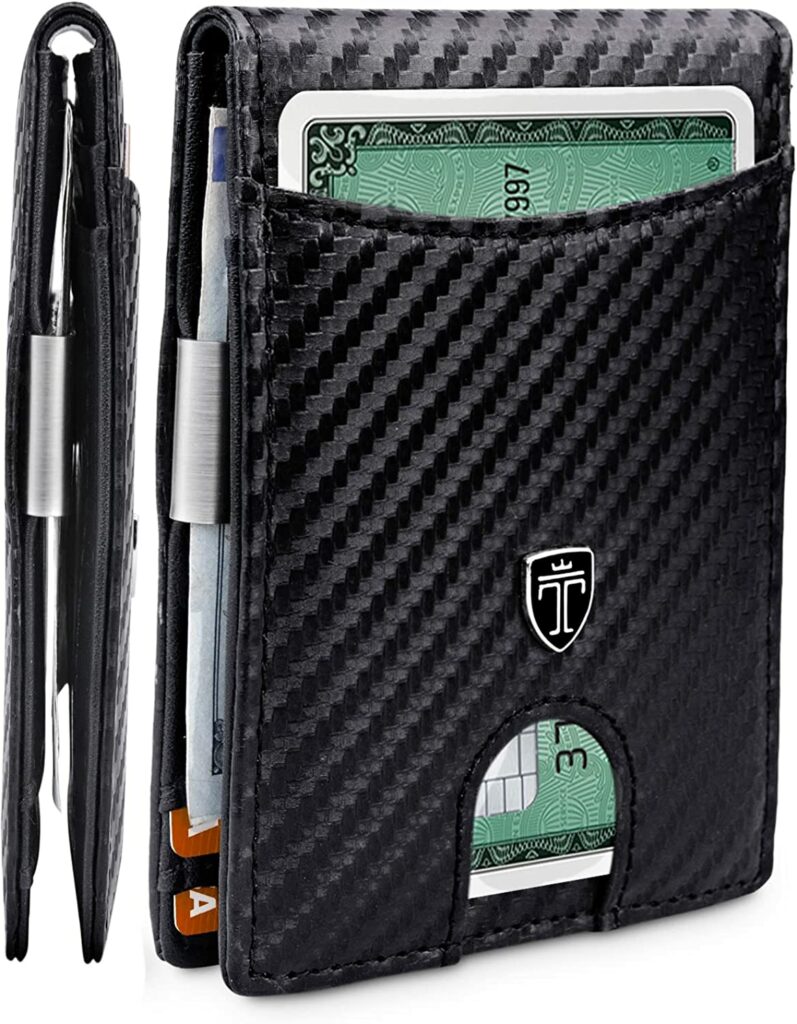 If you want to embrace this money clip design without breaking the bank, the Travando front pocket wallet is a perfect budget option. Crafted with a focus on functionality, it proves to be an excellent wallet for travellers. Equipped with RFID-blocking technology, it ensures the security of your cards while on the go.
Thanks to its massive capacity, this wallet easily lets you conveniently carry all your valuable belongings. Including a quick access pocket is a thoughtful detail, ensuring that your frequently used cards remain readily available.
Material – Faux Leather
Style – Bifold
Colours – 14
Size(W x H) – 4.5" x 3.1"
Tom Ford Leather Cardholder – Best Luxury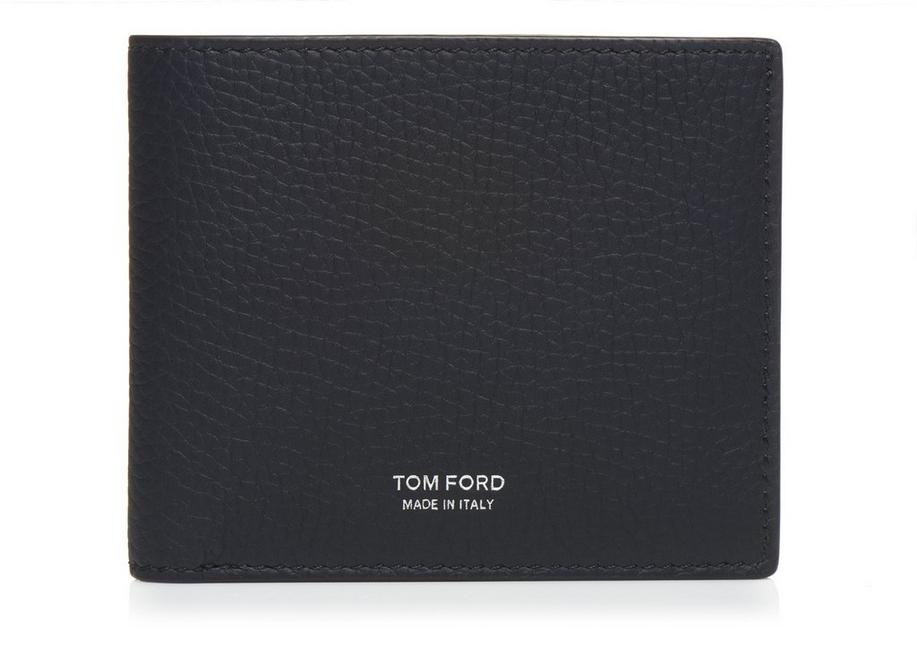 For fans of designer goods, this wallet serves as a status symbol. Adorned with full-grain leather and decorated with the distinctive Tom Ford logo, it manifests luxury. While maintaining a slim profile, it doesn't compromise functionality. With a central cash sleeve and three card slots, it expertly reduces bulkiness when placed in the pocket.
This luxury wallet is an excellent choice for client lunches and memorable dates, adding the perfect finishing touch to a polished and smart-casual outfit. Its presence signifies a willingness to invest in life's finer things. When you gracefully reach for the bill, this wallet further enhances your image, conveying seriousness and sophistication. Consider it a top pick if you desire to be taken seriously and make a lasting impression in any situation.
Material – Leather
Style – Cardholder
Colours – 3
Size(W x H) – 4" x 3.1"
Timberland Slim – Best Bifold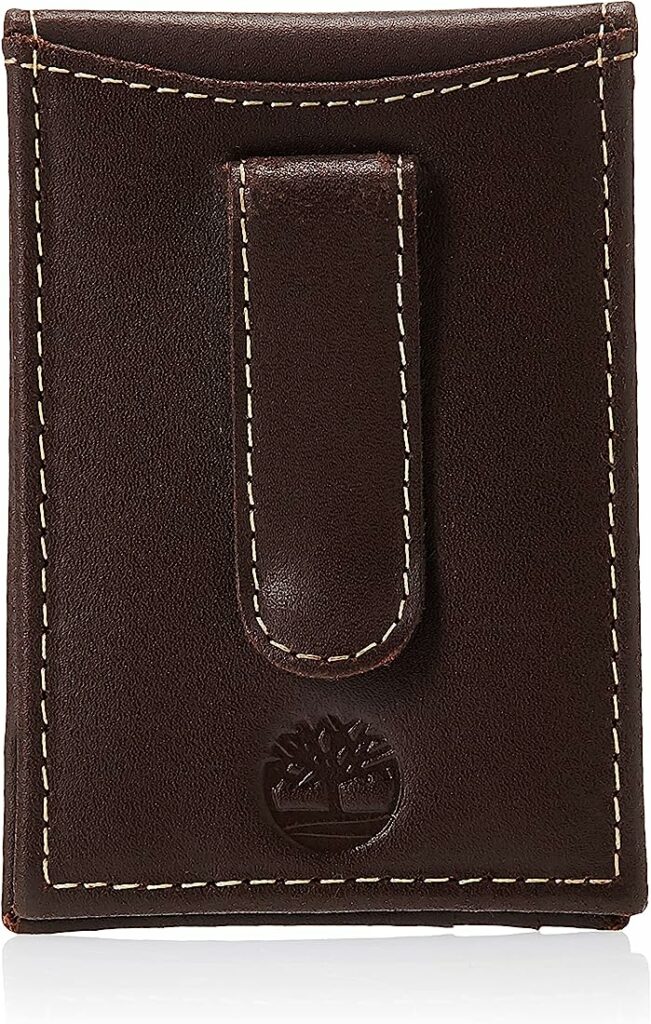 When you bid farewell to your overfull billfold, consider this Timberland wallet a worthy replacement. Crafted with sleek leather and highlighted by contrasting stitching, it retains the classic bifold design in a significantly slimmer form than a traditional model.
We share your passion for the external money clip, which offers an alternative to a bulky cash pocket. Including an ID window adds a practical touch, making it effortless to present your identification when needed. Additionally, a small back pocket provides quick access to frequently used cards or discreetly stores items such as receipts you prefer to keep concealed.
Material – Leather
Style – Bifold
Colours – 21
Size(H x W) – 2.75" x 4"
Hawanik Minimalist – Budgeted Front Pocket Wallet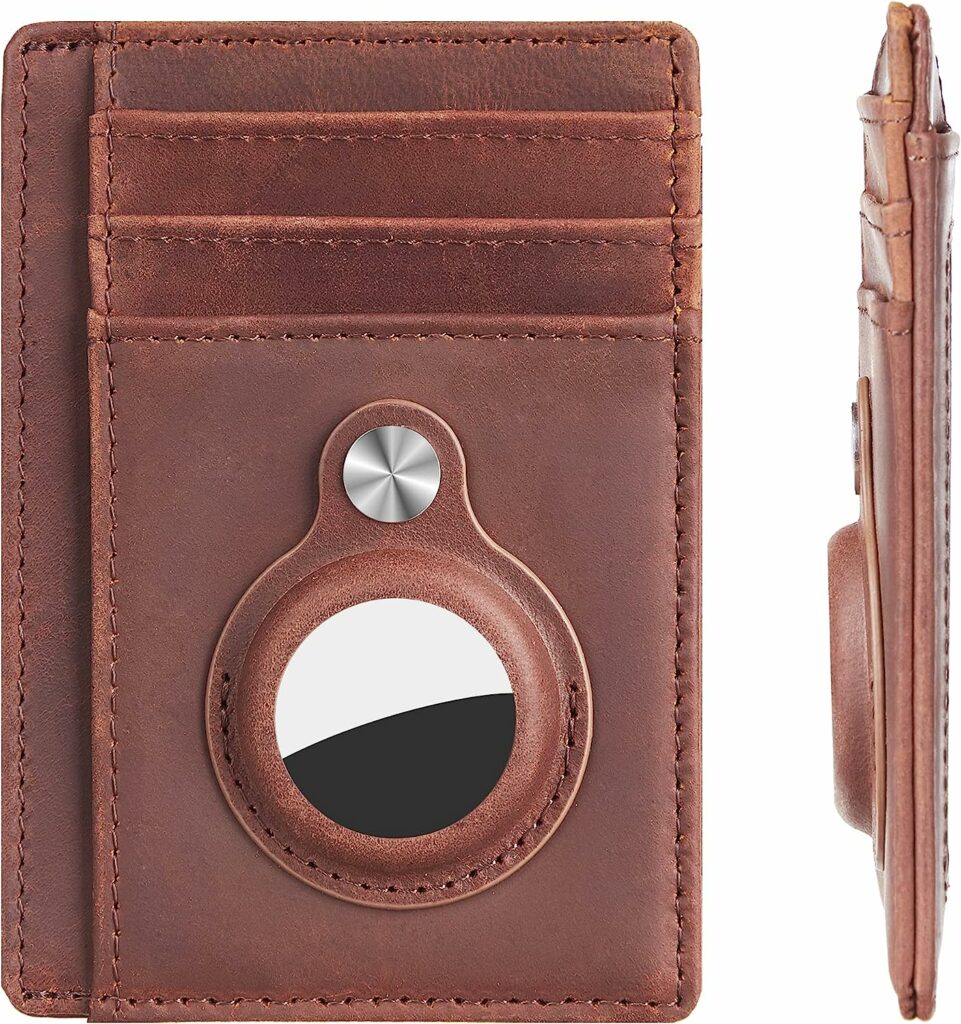 You'll find remarkable and budget-friendly options while searching for the finest mens front pocket wallets. Among them, this Hawanik model stands out, mainly due to its affordable price, under $20 and the distinct features that set it apart from others in the market.
In addition to the cash compartment, an ID window and the card slots, this wallet from Hawanik includes a dedicated space for an AirTag. It ensures that you always know the precise location of your belongings. If you tend to leave your wallet behind at a bar or anywhere else, this becomes a handy feature to prevent misplacement.
Material – Faux Leather
Style – Cardholder
Colours – 11
Size(H x W) – 4.1" x 3.3"
Paul Smith – Best Colourful Textured Pivot Wallet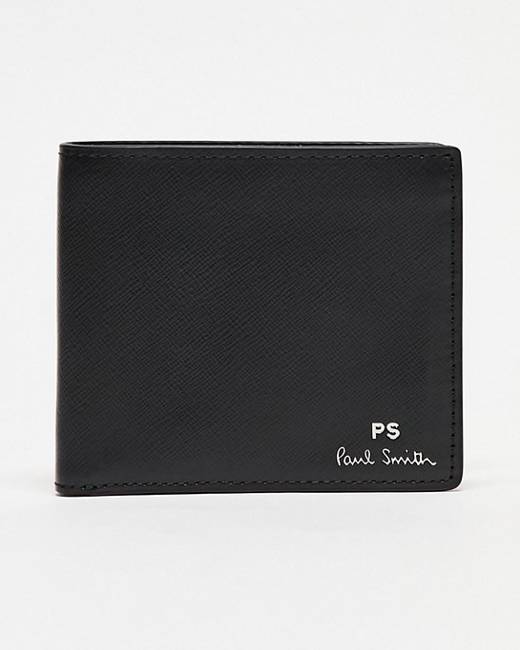 Paul Smith is a maestro regarding vibrant leather accessories, and this front pocket wallet exemplifies his mastery. At first glance, its sleek black leather exterior conceals a delightful surprise, a set of colourful card slots that effortlessly rotate out, offering unparalleled ease.
Say goodbye to disarranging your entire card collection – with this front pocket wallet, you can neatly categorize them in separate sleeves. This wallet is not just a purchase but a wise long-term investment that will serve you faithfully for years.
Material – Leather
Style – Cardholder
Colours – 1
Size(H x W) – 3" x 4.3"
Big Skinny Curved Wallet – Best Shaped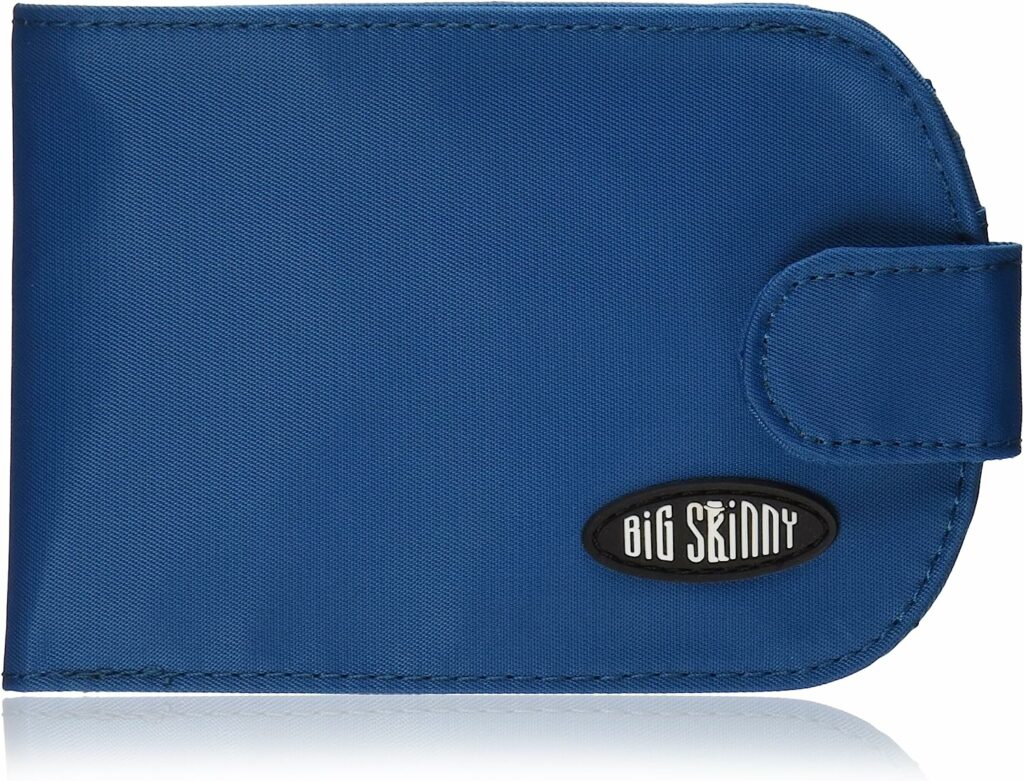 The best front pocket wallet for men, Big Skinny, truly lives up to its name by being remarkably compact, concealing itself effortlessly even in the tightest of skinny jeans.
This wallet employs a unique curved shape instead of the conventional rectangle to optimise space without compromising. With its satisfactory room and wide pockets, it can accommodate an impressive twenty cards and cash. Capitalize on the benefits of the transparent ID window and concealed compartments for storing valuable items, freeing yourself from the inconvenience of a square wallet forever.
Material – Nylon, Leather
Style – Bifold
Colours – 3
Size(H x W) – 3.1" x 4.6"
Onetigris – Tactical Best Front Pocket Wallet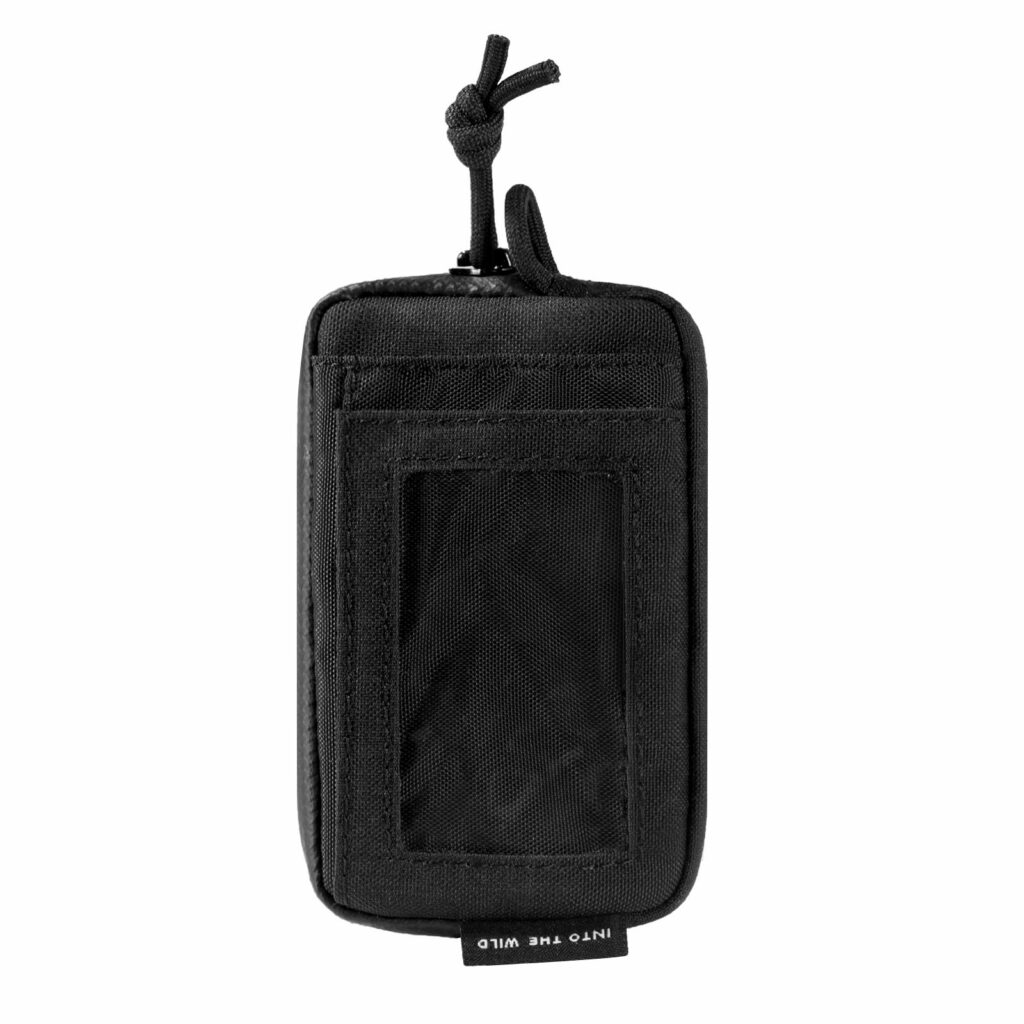 If you appreciate the concept of a front pocket wallet with a zipper. In that case, this tactical option is crafted from resilient and water-resistant nylon, ensuring the safety and protection of your valuable belongings. Despite its compact size, its impressive storage capacity allows it to fit discreetly in your front pocket while accommodating many items.
Additionally, this wallet is equipped with multiple rugged tactical features, including a sleek one-inch thickness, an attachment point and an external ID window. These features make it an excellent choice for individuals engaged in physically demanding occupations. The secure zippered closure guarantees that all contents, including coins, remain securely in place and ready for action.
Material – Nylon
Style – Zippered
Colours – 3
Size(H x W) – 4" x 5.5"
Want Les Essentiels Cardholder – Front Pocket Best With Money Clip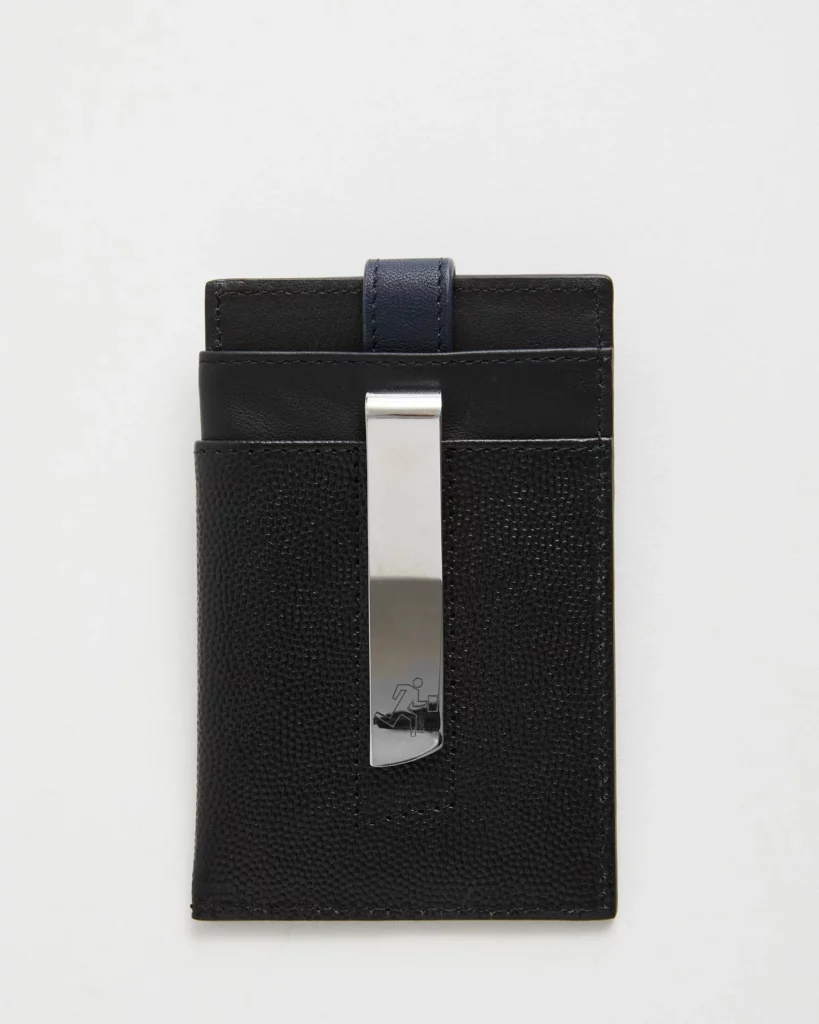 Maintaining its renowned reputation for minimalist and practical designs, Want Les Essentiels presents a front pocket wallet that embodies the brand's ethos. This wallet is crafted from sleek black leather and offers a straightforward and uncluttered design. It boasts an abundance of card slots, a sturdy metal money clip, and a secure compartment for organizing receipts, valuable items, or even substantial amounts of cash.
Undoubtedly, this front pocket wallet is the best for its sleek design. Its aesthetic excellence lies in the understated details, such as the harmonious interplay between pebbled and smooth leather and the subtle branding on the cash clip. These refined touches elevate the wallet's appearance, giving it an air of luxury and making it feel genuinely invaluable.
Material – Leather
Style – Cardholder
Colours – 1
Size(H x W) – 2.8" x 4.3"
Magpul Daka Everyday Wallet – Most Practical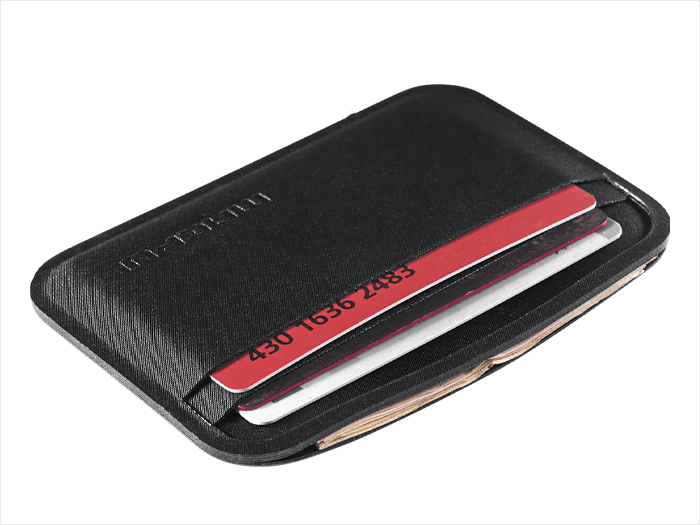 If functionality outweighs extravagance, this minimalist wallet is an excellent choice. Instead of leather, it is constructed from a durable polymer material, ensuring enhanced longevity while maintaining an impressively slim profile. Setting itself apart from typical cardholders, this wallet offers the added convenience of accommodating cash, with the ability to securely hold up to five bills.
With its long-lasting durability, this low-profile wallet is designed to provide years of reliable use. It is an alternative to wallets made from cracked leather or expensive options requiring frequent replacement. Ideal for minimizing pocket bulk, this front pocket wallet is the ultimate choice if you prefer a virtually invisible presence when carrying it.
Material – Polymer
Style – Cardholder
Colours – 4
Size(H x W) – 2.8" x 4.2"
Features Of The Best Front Pocket Wallets
Material
The material choice influences the aesthetics of the wallet. The market offers a vast selection of front pocket wallets crafted from a diverse range of materials, including but not limited to leather, nylon, canvas, polymer, and various other options.
Typically, leather displays a refined appearance and imparts a polished feel, but it often comes with a higher price tag and is prone to showing wear and tear. Materials such as nylon or canvas offer excellent budget options for those seeking a cost-effective alternative. These materials are known for their durability, affordability, and suitability for rugged usage scenarios.
Size
In addition, it is crucial to take into account the size of the wallet to ensure a comfortable fit in your front pocket. Front pocket wallets are generally designed to be smaller than traditional billfolds, often adopting a streamlined cardholder style or a simple bi-fold design.
If cash is not a regular part of your carry, opting for the smallest front pocket wallets that accommodate only the essential items would be ideal. These compact wallets are designed to hold just the bare necessities, making them incredibly discreet and nearly invisible even when worn in tight-fitting pants.
Type
Cardholders are indeed the thinnest wallet option, making them virtually invisible when placed in the front pocket of pants. They typically have a slim design that can hold around six to ten cards and sometimes have a small compartment for cash. However, it's worth noting that cardholders usually lack space for coins and may not include an ID window.
Furthermore, they offer less storage capacity compared to traditional full-sized wallets.
A pared-back front pocket bi-fold wallet is a reliable choice for individuals who carry a slightly more significant amount of items daily. Front pocket bifold distinguish themselves from traditional bifolds by their slimmer profile.
However, they typically provide sufficient room for more cash storage and often include space for receipts or additional cards.
Conclusion
Ultimately, the best front pocket wallet varies based on individual preferences. However, we especially appreciate the sleek Carl Friedrik Swanfield Wallet, which offers a more significant size than typical cardholders while maintaining a low-profile design suitable for front pockets.
On the other hand, if you're seeking a more budget-friendly alternative, the Buffway Slim Front Pocket Wallet is the perfect and dependable choice, priced under $20. It provides excellent value without compromising on quality and functionality.
FAQs
Are these wallets worth it?
Front pocket wallets are certainly worthwhile if you have a minimal daily carry. They offer sufficient space for your essential cards, a modest amount of cash, and sometimes even coins, allowing you to streamline your everyday essentials.
Moreover, front pocket wallets reduce the risk of being a target for theft since they are less conspicuous and less likely to attract attention than bulky wallets stored in back pockets. Embracing a front pocket wallet can provide convenience and enhanced security for your daily routine.
Can front pocket wallets be kept in back pockets?
Carrying a wallet in your back pocket can pose certain risks and drawbacks. The pressure and constant sitting on the wallet can lead to the bending or breaking of credit cards. Additionally, the friction between the cards and coins can result in scratches or damage. Moreover, sitting on a bulky wallet for extended periods can contribute to chronic health issues like neck, back, and hip pain.