Will Sony Launch a PS5 Slim In 2023? Release Date and More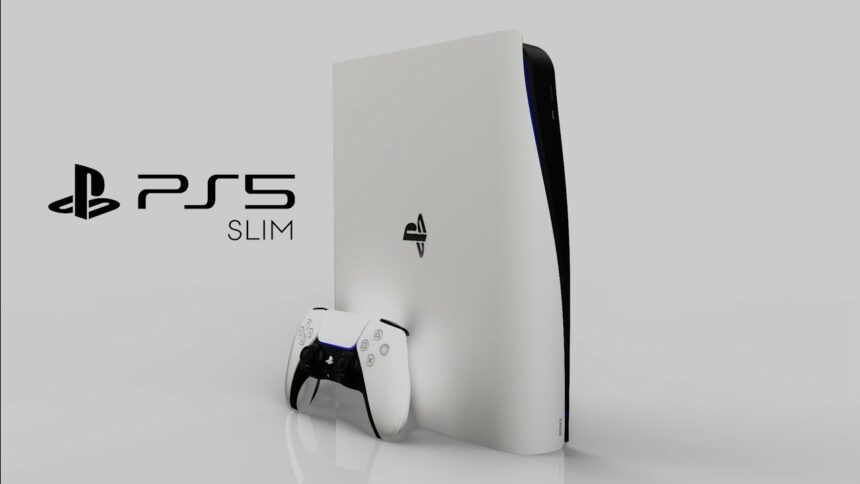 PS5 Slim – The PlayStation 5 has encountered challenges regarding its supply and demand since its release. Currently, the PS5 is available in two variations: the standard edition, equipped with a Blu-ray disc drive, and the digital edition, which excludes the optical drive. However, before the end of 2023, you might have an additional alternative, namely the PS5 Slim.
If you own a PS5, it's sure that you will have to face a struggle to secure a purchase during its sale. Conversely, if you didn't manage to obtain one, it is likely due to your preference of avoiding the inconvenience.
According to Eurogamer, Microsoft has claimed in a court filing related to the ongoing Activision dispute acquisition trial that Sony plans to release a PS5 Slim and a Handheld console Version.
Since then, plenty of publications have picked up on this news. While it's just a rumour, it appears that these are part of Sony's plan for 2023.
Will The PS5 Slim Be Good For Gamers?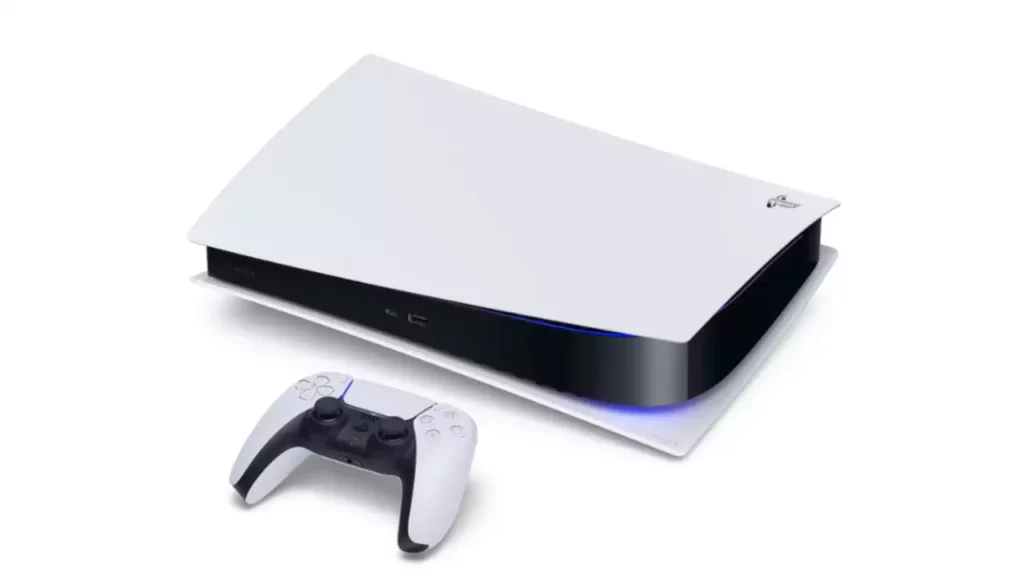 The popularity of PlayStation 5 is undeniable, with sales of over 38.5 million units surpassing forecast by a considerable margin.
PS5 Slim has faced demand and supply challenges after its release between the pandemic. But the introduction of PS5 Slim should reduce the supply issues by increasing the stock output. Consequently, the PS5 Slim can be your upcoming console for numerous reasons.
The detachable drive is highly beneficial for gamers as it gives them a valuable choice.
Although the release of both the disc-based and diskless versions offered users a choice. This was an option between purchasing a console for over $500 or of lesser amount but forfeiting the ability to use discs.
According to rumours, the expected price for the PS5 Slim at launch will be $400, so it will offer users a significant amount of choice. This may become a crown jewel.
However, if you have recently invested in PS5, the news of a new model may disappoint you. Gamers who have recently purchased PS5 Console variants at their total price may feel deceived by the announcement of a slim version launching.
Is Sony Launching a PS5 Slim In 2023?
Only time will reveal whether the PS5 digital edition will launch in 2023. Microsoft's possibility adds weight to the speculation, and consoles are not uncommon to receive their updated and more recent versions as time passes.
If you have yet to decide to purchase a PS5, the launch of a new model could present a favourable opportunity for you. The opportunity to choose between a console with a disc drive or a diskless version is likely a tempting factor for many gamers, making it a convincing prospect to purchase a PS5 finally.
Which One To Buy – PS5 Digital Edition vs PS5
Since its launch in 2020, Sony's PlayStation 5 has been one of the most demanded gaming consoles, creating a challenge for its potential buyers. Given the limited supply during its initial release, it is evident that you would have felt obliged to acquire either the PS5 Digital Edition or the PS5 without much consideration.
As consoles have started showing up in stores, it allows you to pause and carefully evaluate which version of the console would be the most suitable according to your needs.
The Differences and Similarities between the PS5 Digital Edition and the PS5
Both of the PS5 models may look similar, but they aren't. Let's dive into which features are unique and which they share:
Pricing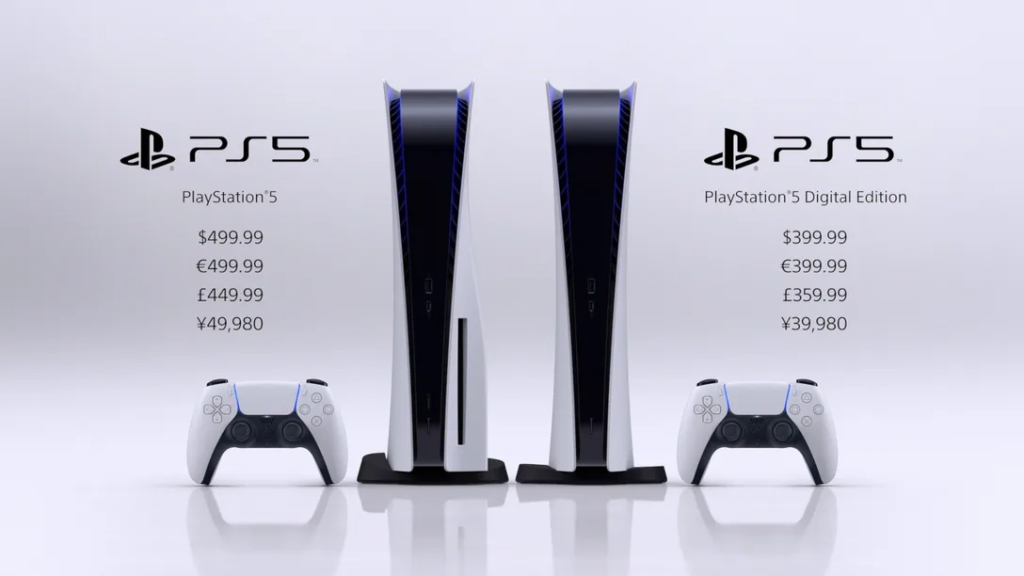 First difference between the PS5 Digital Edition and the PS5 is its pricing. At launch, PS5 Digital Version was priced at CAD 499 / AUD 599.95 / GBP 359.99 / USD 399.99 and the PS5 Disc version was priced at CAD 629 / AUD 749.95 / GBP 449.99 / USD 499.99 – a significant difference of CAD 130 / AUD 150 / GBP 90 / USD 100.
The PS5 shortage is finally over. But it should be kept in mind that except in the US, both versions have become expensive worldwide. Ps5 digital edition has increased up to AUD 649.95 and GBP 389.99, while at the same time, the standard Ps5 version has increased up to AUD 799.95 and GBP 479.99 in Australia and the UK.
Disc Drive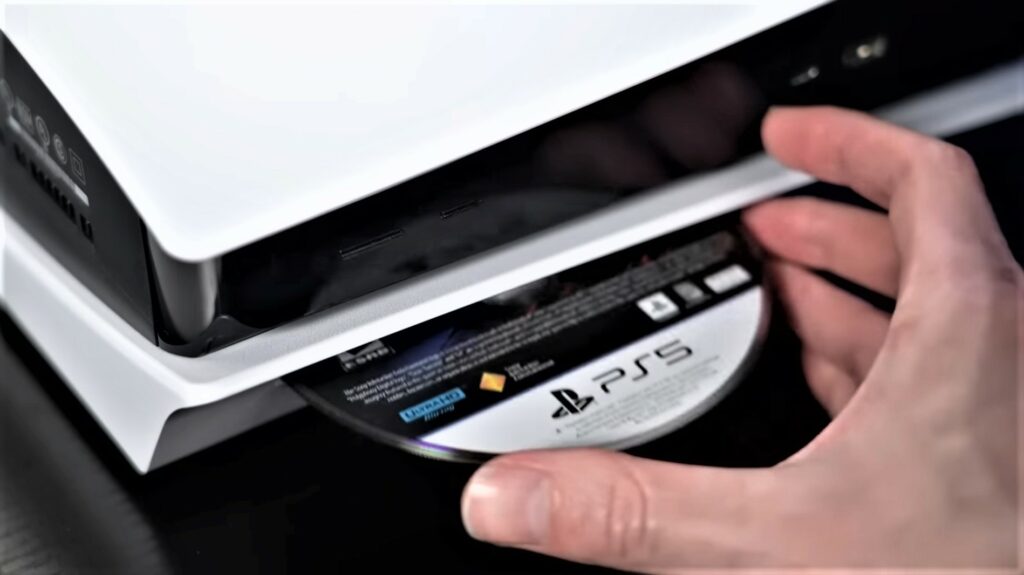 The Ps5 digital edition excludes a disc drive, meaning it can only stream content and play games from the PlayStation store. On the other hand, the standard version of the Ps5 is equipped with a built-in 4K Blu-ray disc drive, which enables you to play Blu-ray movies, physical copies of games and other types of media.
Purchasing the standard version will provide you with a wide variety of options when discussing games, as you can purchase both digital and physical games.
Size and Design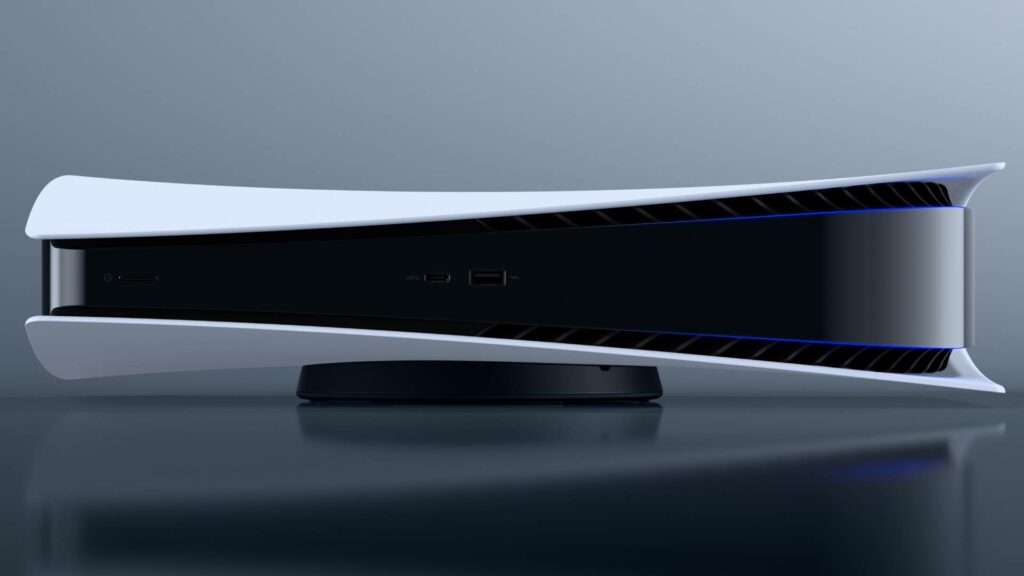 There is no denying that the PS5 has generated significant buzz since its disclosure, primarily due to its striking size and innovative design. While both console versions are identical, the standard version is slightly more extensive, resulting in an disproportional design towards the base. At the same time, the digital edition has a symmetrical and thinner design.
The standard version measures approx 390 mm x 104 mm x 260 mm and weighs 4.5 kg or 9.9 lbs, while the digital edition measures 390 mm x 92 mm x 260 mm and weighs 3.9 kg or 8.6 lbs. Recent models are much lighter than the original launch because of some changes in the cooling system and internal components.
Storage and Performance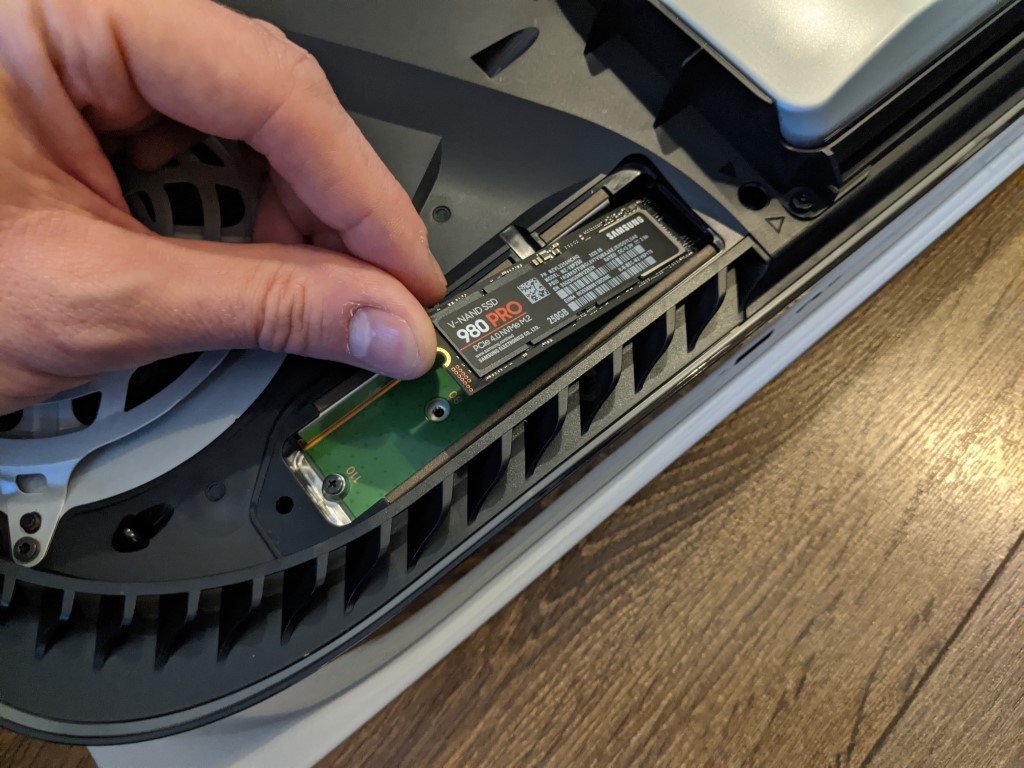 Whether you choose the Ps5 digital edition or the Ps5, you can enjoy the same gaming features of the next generation. Both models support 3D audio, ray tracing and 4K gaming. They also have 16GB of GDDR6 memory, AMD RDNA 2-based GPU and AMD Ryzen Zen 2-based CPU.
Both models come with an 825 GB SSD when we talk about storage. It might not be enough for professional gamers, but enough to store a few games. You can play all the games of ps4 on ps5 with the help of an external hard drive.
It is essential to consider that opting for the disc-based PS5 and primarily using physical copies of games will not necessarily save storage space. Regardless of whether a game is in digital or disc format, the data of the game must still be installed on the console's SSD.
Why Purchase Standard PS5?
Here are the reasons why you should go for Standard PS5:
You have many disc-based PS4 games.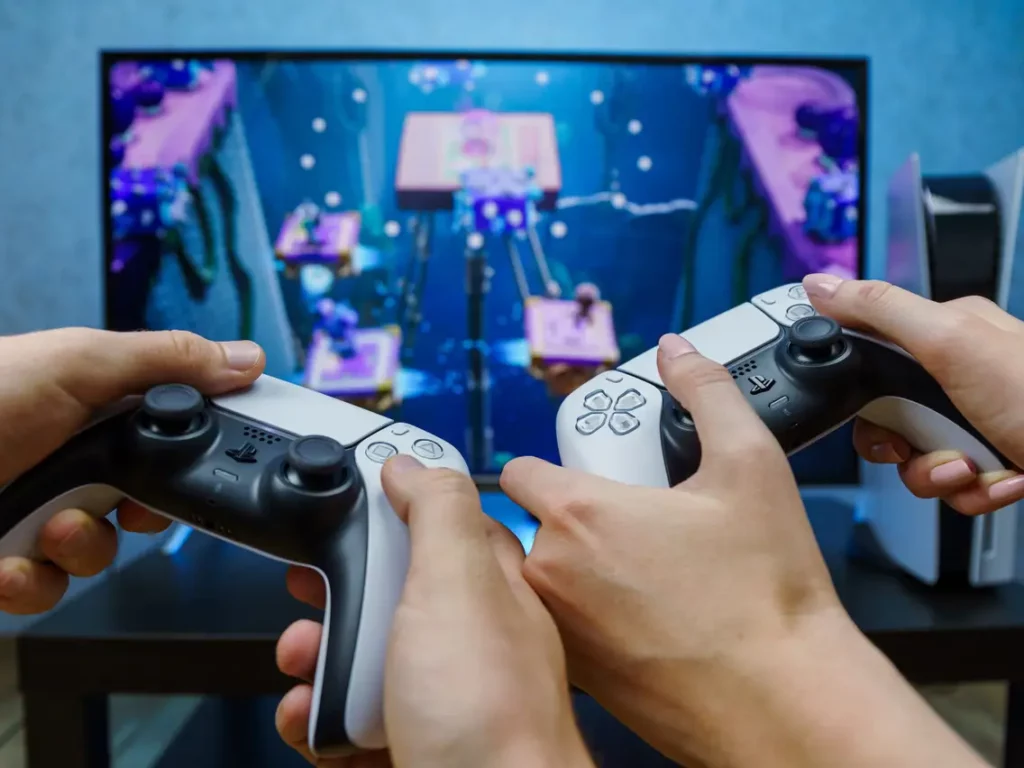 If you have a collection of disc-based PS4 games that you would like to play, the standard PS5 version is the perfect choice. This is because the PS5 with a disc drive allows you to play physical copies of PS4 games and digital copies purchased from the PlayStation Store.
While the PS5 new version is backwards compatible, it only allows you to play digital copies of PS4 games that you buy from the PlayStation Store.
Your Internet connection Is Unpredictable.
Gaming file sizes can reach up to 100 GB or more. Downloading large game files with slow internet connection is a very frustrating experience. In such cases, choosing the disc-based PS5 version could be advantageous, particularly if you have a slow internet connection.
It is worth noting that an internet connection is still needed even if you opt for the standard PS5 with a disc drive, as you will still have to download the recent updates and game patches. Downloading smaller update files is more manageable than downloading entire games.
Standard PS5 will be cheaper in the long run.
By choosing the standard PS5, you may initially incur high upfront costs. However, you can save money in the long run due to its flexibility. One advantage is purchasing pre-owned physical copies of PS5 games at lower prices. You can exchange them with your friends or trade them in stores.
You can enjoy deals from Gamestop or Amazon as they offer discounts on the games' physical copies.
Why Purchase PS5 Digital Edition?
Here are the reasons why you should opt for the PS5 digital version:
It has a cheaper upfront.
While choosing the PS5 digital edition, you can save your money on the first purchase. The PS5 Digital Edition is often priced around AU$150 / $100 / £90 less than the standard PS5, making it more cost-effective, as provided by your area.
Your internet connection is excellent.
If your internet connection is excellent and inexhaustible. In that case, the PS5 digital edition is the perfect choice, as you can easily buy and download games from the PlayStation store. If you want to share this game with your friends, then on your PS5, enable game sharing.
Enjoy an All Digital Experience.
If you want to remove the requirement of owning physical copies of the game and want to enjoy an all-digital experience. Then this is the less scattered and most convenient way, as you will not have physical disc occupying space.
Your preference is the design of the Ps5 digital edition.
Contrary its copy, which has a bump towards the base, this digital edition has a symmetrical and sleek design that all prefer. This is the perfect choice if it is more aesthetically attractive than its standard version.
Conclusion
For professional gamers, Standard PS5 is more appropriate as they can benefit from it, to play PS4 or PS5 games, share them with friends, trade them, and purchase cheaper pre-owned games. But if you are a fresher or a casual gamer, who only plays games for a short period, the PS5 Slim is the perfect choice.
Whether you opt for the PS5 or the PS5 Digital edition or PS5, you will be able to enjoy an immersive and outstanding gaming experience.
FAQs
Has Sony confirmed PS5 Slim?
Sony has not officially confirmed the PS5 release date. Only time will reveal whether a new model of PS5 will launch in 2023. Microsoft's possibility adds weight to the speculation.
What does the PS5 stand for?
PlayStation 5
Does the PS5 Slim support 4k?
Yes, it does support 4k 120Hz video output.